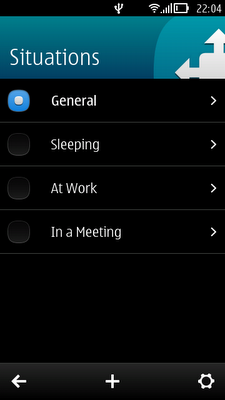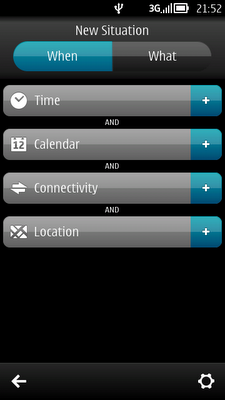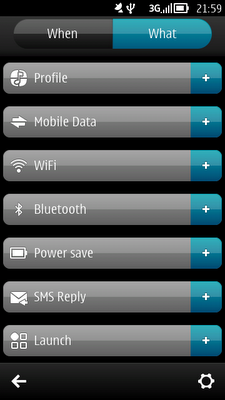 From Pastili Labs press release:
Let us introduce an update to the original Situations. Now you can define your situations more accurately than ever and there are even more ways to behave on those situations.

With the full version of the app you can now set your situation also by different Accessory types, certain Battery level and specific GSM Network cells. In addition to the original behavior, with Situations you can now let your phone to change your Theme, Send SMS and close applications in your situations. You can also have SMS to be sent, or an app to be opened or closed when your situation ends.

So, in addition to previously, now you can open Music Player when you connect your headphones, or turn Power save on when your battery drains, or you can receive SMS when your kids are leaving school and arriving at home.