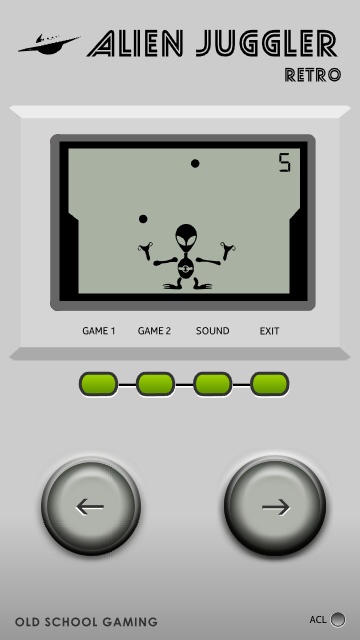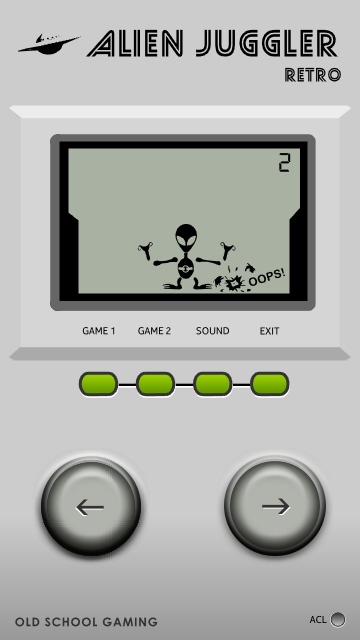 'Game 1' is juggling two balls from side to side, catching them in your strange alien scoop-shaped hands and then launching them upwards again. Sounds easy? Not so - the balls travel at different speeds, so you'll have to constantly re-adjust your rhythm in order to keep catching; (right) miss and it's game over.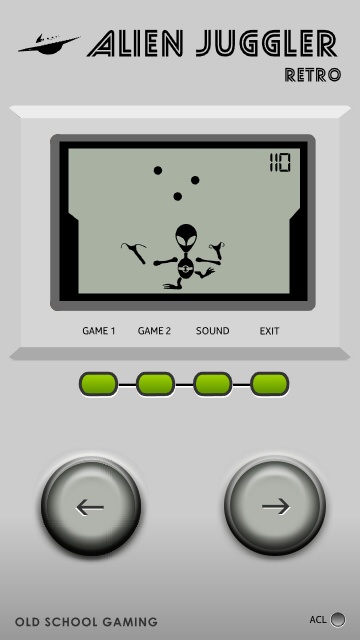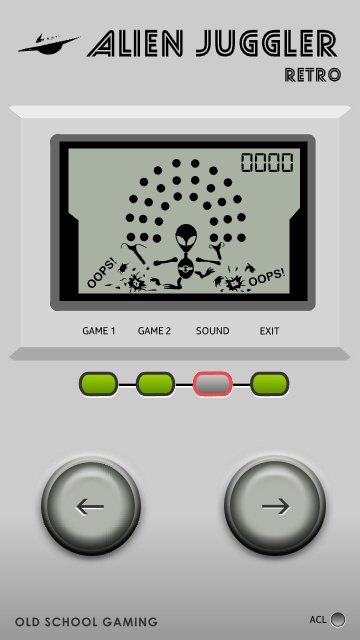 'Game 2' is err.... the same as 'Game 1' but with three balls rather than two! (right) tapping 'ACL' bottom right produces something of an LCD test, showing the possible 'pixels' (strangely without some of the hand positions).
You can buy Alien Juggler for £1 in the Nokia Store. Buy it for the novelty value, perhaps? Or because it brings back happy memories of your childhood in 1980?