Here are some screens of Star Trails on the Nokia X6, running S60 5th Edition*: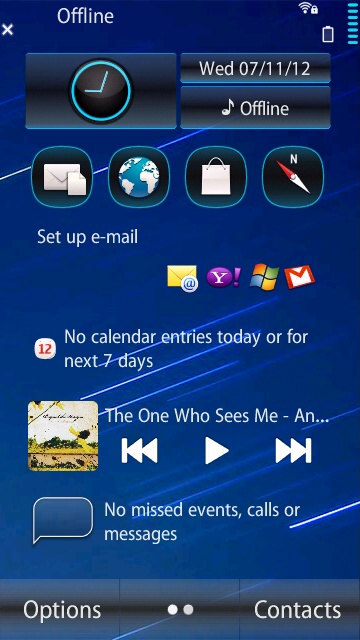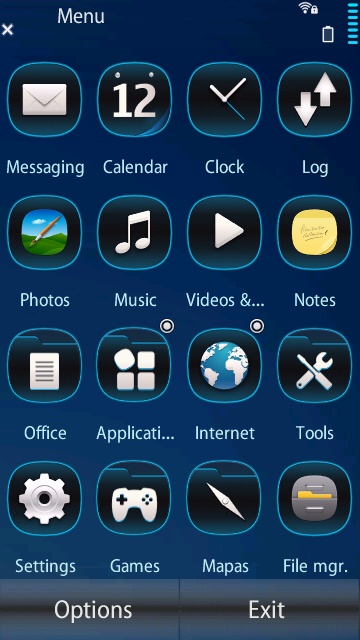 * in case you were wondering why the UI looks a little 'different'...
You can download Star Trails for free here in the Nokia Store. Note that it's almost 2MB, so there will a slight performance penalty, especially on the older phones. Still, worth it for a little style, eh?...
Here's the theme installed on the venerable QVGA-screened E72. Looks good, doesn't it? The circular highlights around the app icons get a little pixellated, but overall one of my favourite themes for older S60 3rd Edition devices: