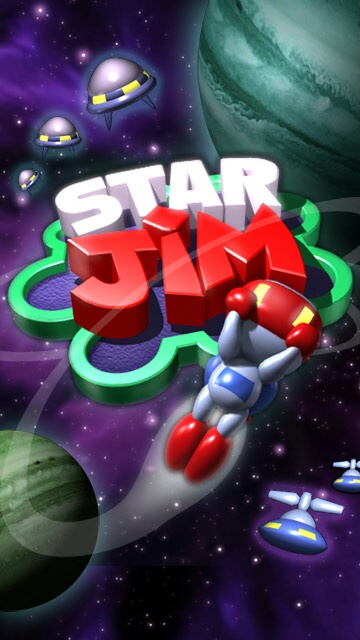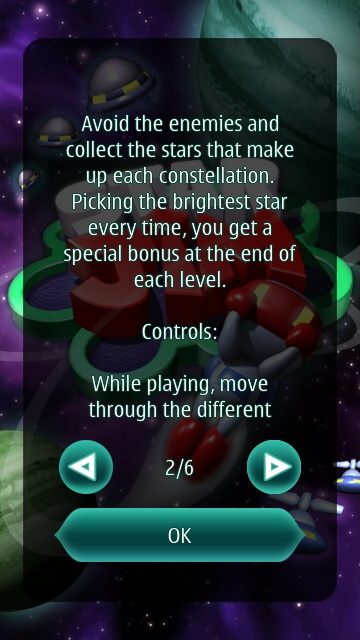 The game is slick from start to finish, running (unusually) in portrait mode throughout; (right) your goal is to bounce around each level collecting all the stars, which are apparently out of place and your job is to 'save the universe' - ho hum....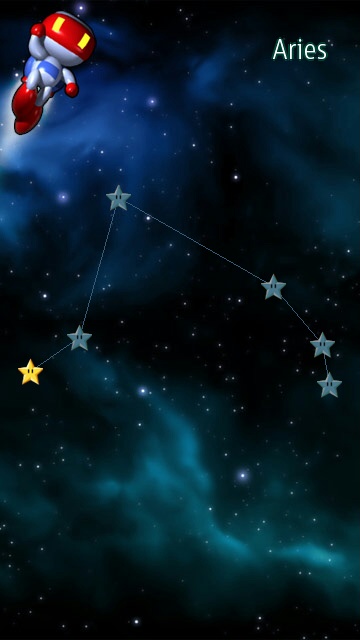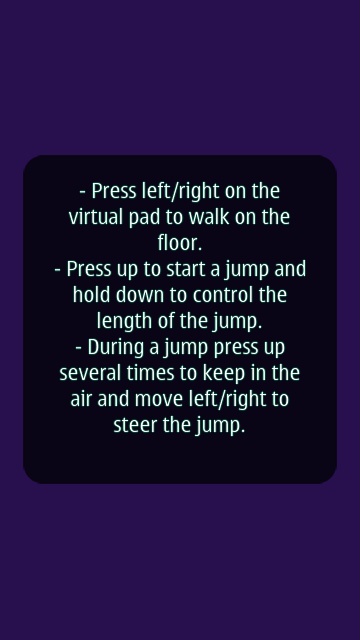 Appropriately, the levels are structured as stars in constellations - very neat, even if I couldn't make it past the first few levels!; (right) a short reminder of the game mechanics before starting, each time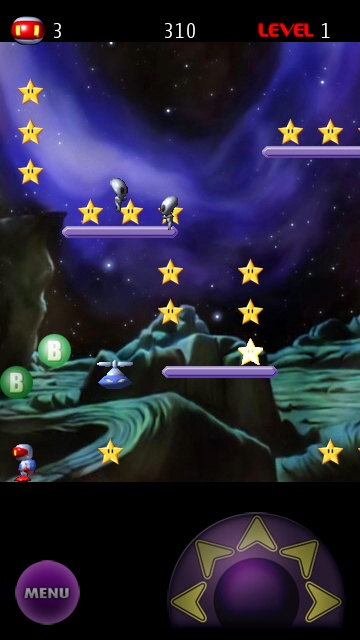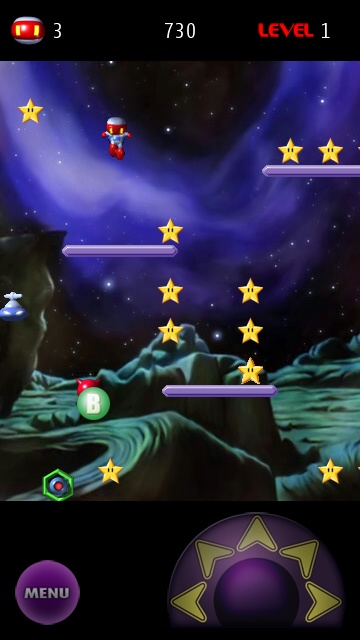 Star Jim in action - the graphics are clear and there are some cute sound effects throughout. The joystick is your controller and works well once you get the hang of the somewhat outrageous gravity-defying physics.
You can buy Star Jim for £1 here in the Nokia Store. Definitely worth a pound if you're a platformer at heart!