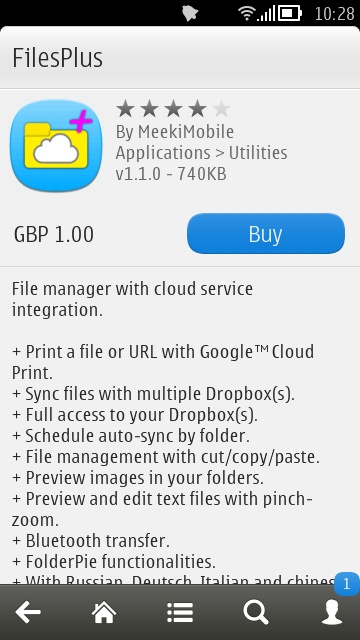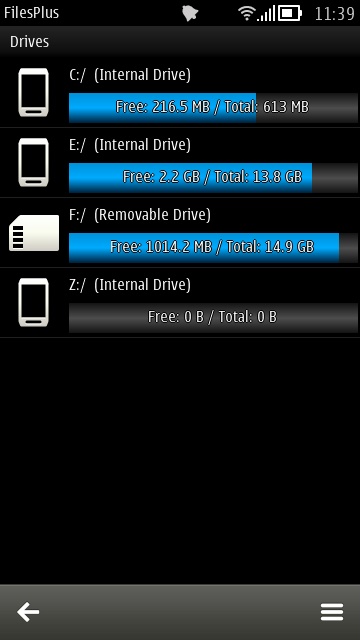 It's a nice pitch - local file management and Dropbox integration, though note this isn't a full Dropbox client - there's no concept of finding stuff on Dropbox and bringing it down to the phone; (right) the top level disk view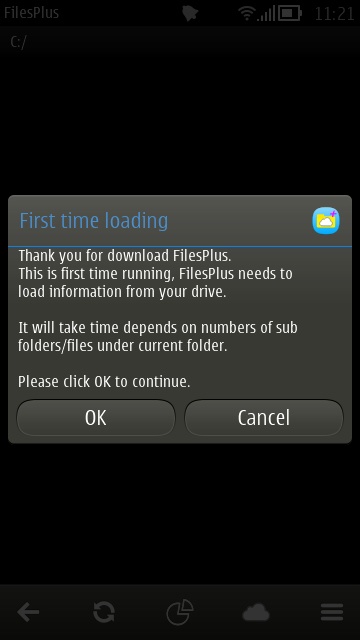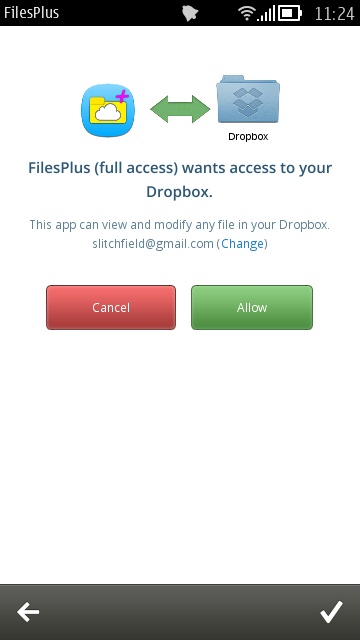 The first run on each disk requires the utility to scan it for file information - it only takes a few seconds; (right) the first time you opt to sync something up to Dropbox, there's the expected authorisation screen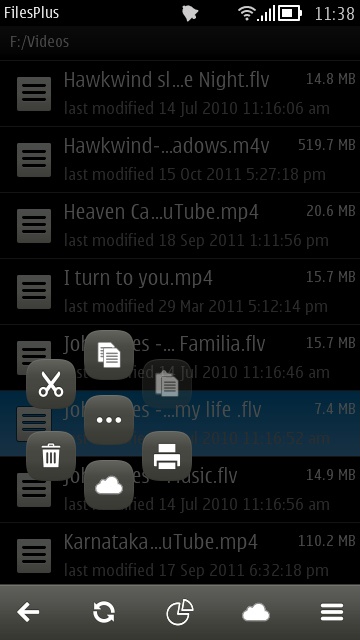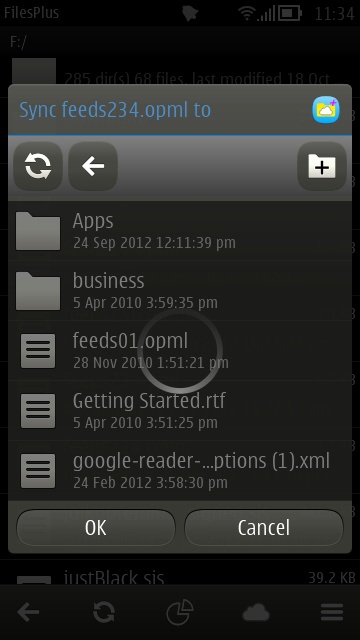 Long pressing any file brings up a context-sensitive circle of options; (right) pick the cloud icon and you're asked where on Dropbox you'd like to sync it to.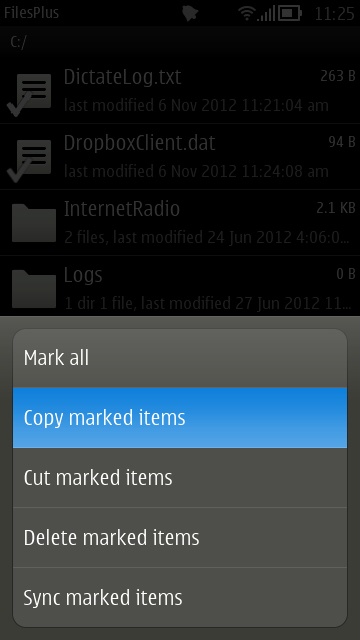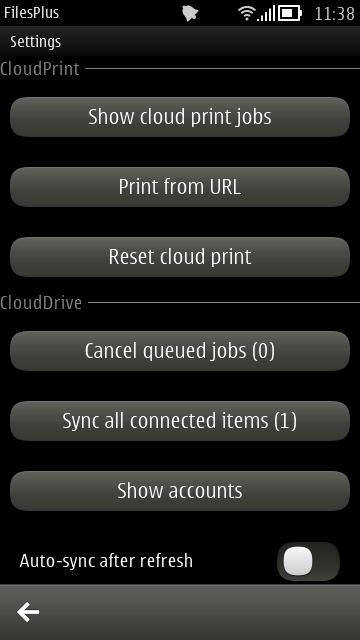 Marking and managing files is straightforward, though performance generally in this Qt-written utility isn't brilliant - some optimisation definitely still needed; (right) if you use Google Cloud Print at your home or office then you can batch document and image files for printing, right from the file selection dialog.
The 'sync' part of FilesPlus is very real - once you've 'connected' files in your phone's storage and their existence in the cloud (and therefore on any other devices that have had a full Dropbox sync), they can can updated in both directions, though there's no fully automated 'Sync connected items' function - this remains a manual (menu) command. You can turn on auto-sync when you 'refresh' a disk, but that's as close as you can get, presumably for performance reasons.
An excellent first cut at a connected file manager - I'd like to see this developed further, to get faster and with more Dropbox access.