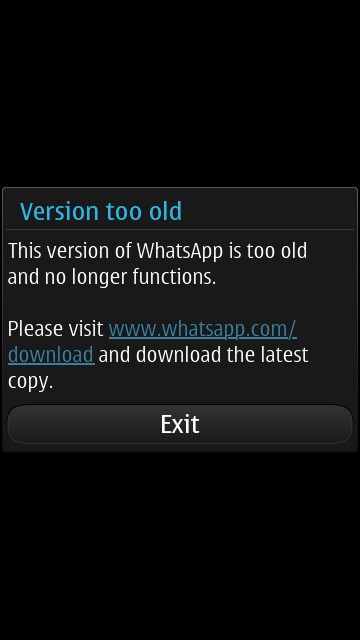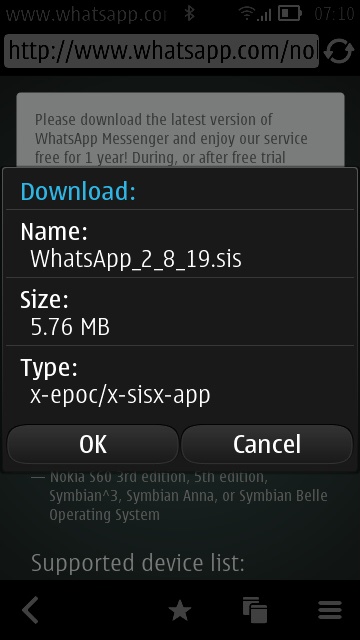 I only noticed the issue because I was trying to debug a connection problem and someone pointed me towards Whatsapp being a possible culprit. I went to check if it was up to date and found that it had been sitting there in the background, inoperative, waiting vainly for me to manually download the update(!); (right) grabbing the latest, v2.8.19, from whatsapp.com in the Symbian Web browser.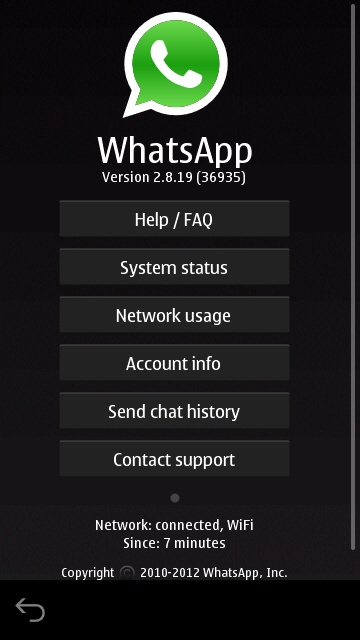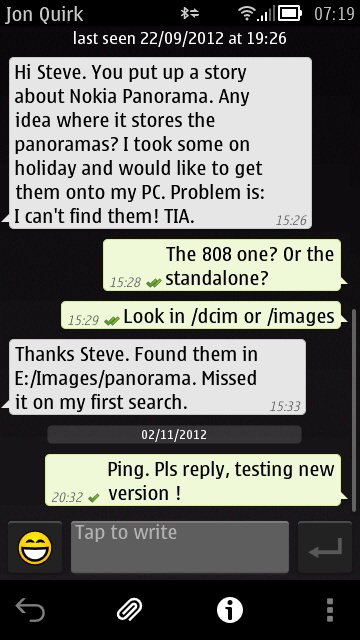 The new version in place, and everything seems to be working normally again (see the timestamp of the last message above, acceted by the Whatsapp server). Phew!
It's worth checking which version you have installed - if in doubt, always grab the latest from whatsapp.com on the phone. And yes, I really, really wish the Whatsapp folks would put in some kind of auto-updater into the client - there's really no need for the sort of confusion above.