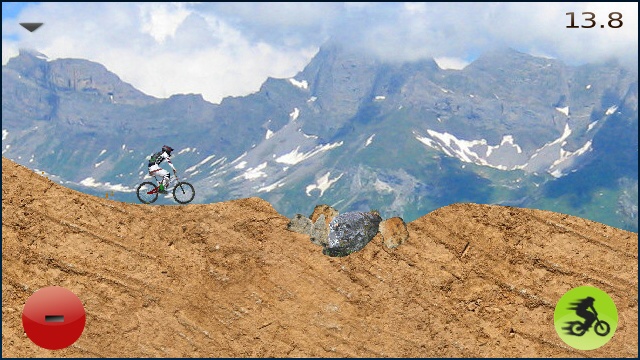 You rock your phone back and forwards, and have thumbs on the pedal and brake - there's a lot to do if you're to get over the course without crashing. In addition to bumps and gradients to inch over, there are craters (as shown above) that need to be jumped! The graphics are fairly simple, but the photorealistic backdrop does scroll in a parallax way, helping the sense of realism.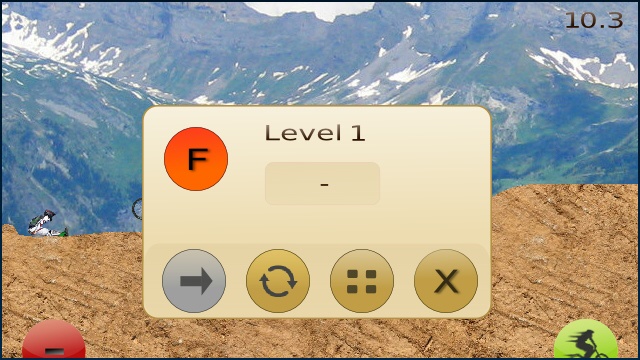 Crashed again. Downhill Champion is harder than it looks! It's easy to retry the level again though. And again.... Stars are awarded if you complete a level, according to your time.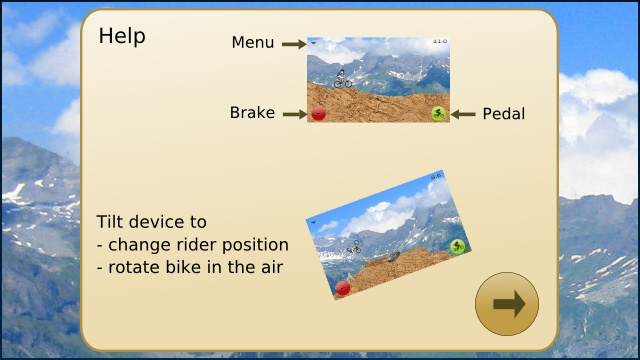 This is the only help screen, but it's enough. You'll pick the rest up as you tackle each of the 36 or so levels.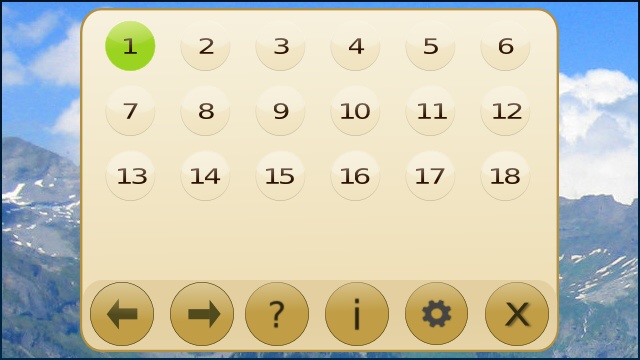 These are the levels in Level Pack 1 - any of them can be played again at any time, once unlocked (by completing the previous one!)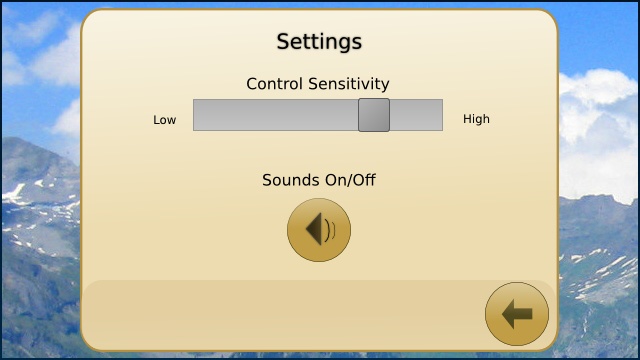 The default sensitivity to the accelerometer is quite high - you may wish to reduce this!
You can buy the full version of Downhill Champion in the Nokia Store for £1.50 or grab the 'Lite' (12 levels only, ad-supported) version for free.