Here's Halloween House HD in situ: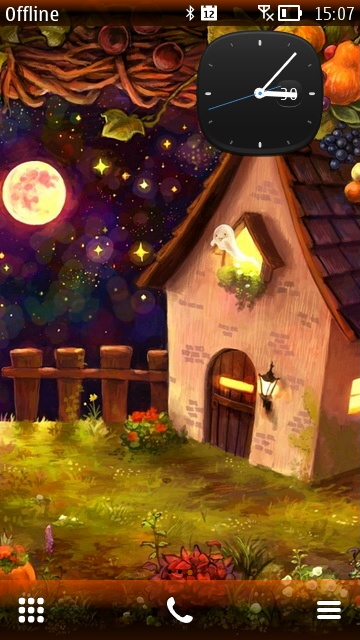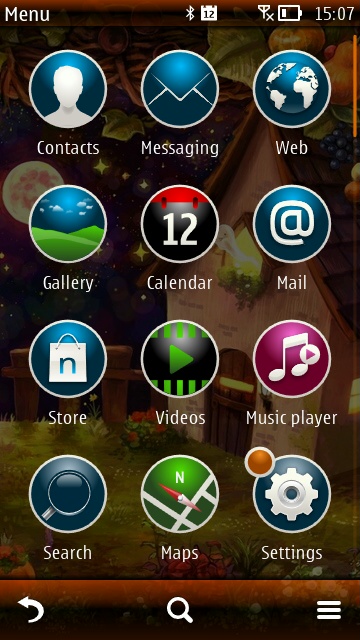 Pretty cute, actually, and not scary at all - just how I like my halloweens! ; Arjun has resized his custom icon set to be slightly smaller and not quite so 'in your face' - here's the result.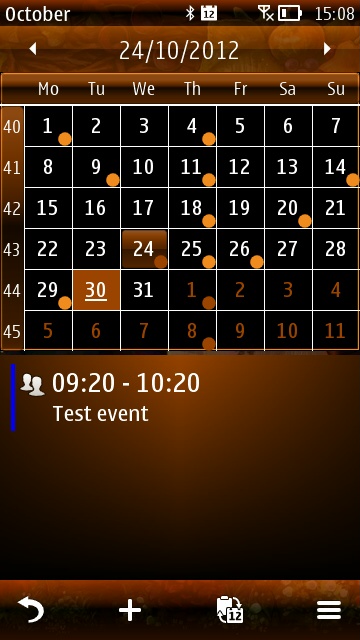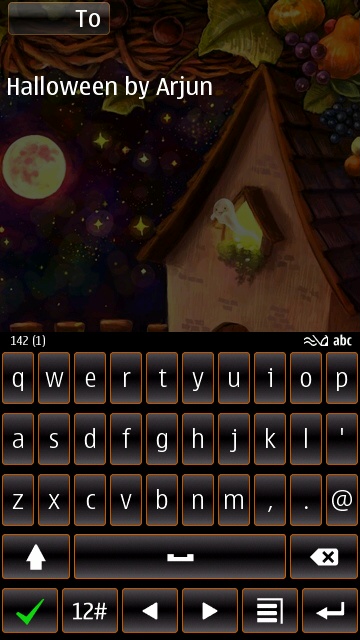 It's late at night and I'm checking my Calendar by the light of a glowing pumpkin ; a slight dusky twinge to the Symbian QWERTY keyboard...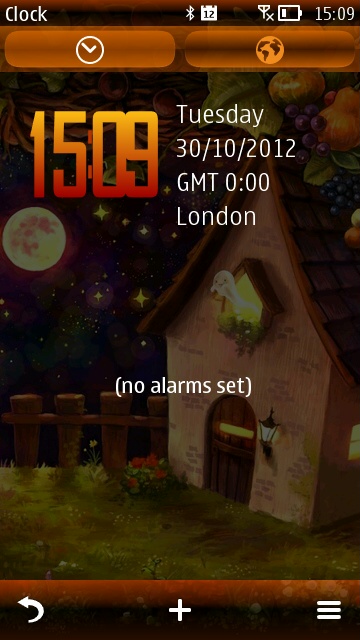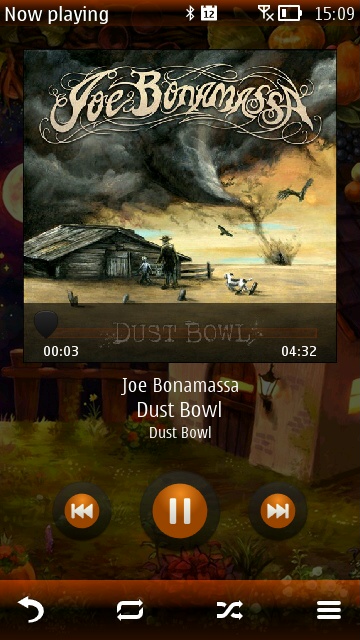 The house background persists into many applications, such as Clock and Music Player here. All other screen elements are appropriately themed.
You can buy Halloween House HD here in the Nokia Store.
Also released today is Arjun's new 'sun' theme - and you all know how much I love sunrise and sunset themes. Here's Sun At Dawn HD in situ: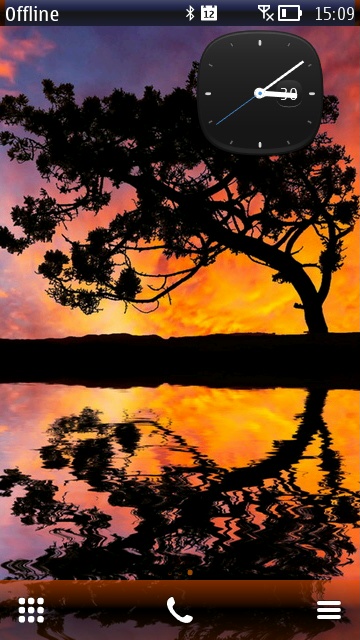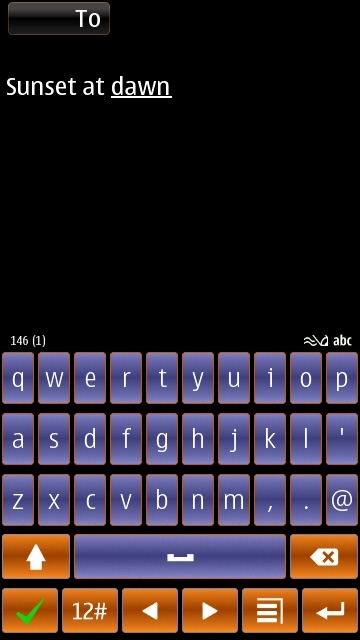 Very pretty indeed, though I'm not 100% convinced by the purple keyboard!