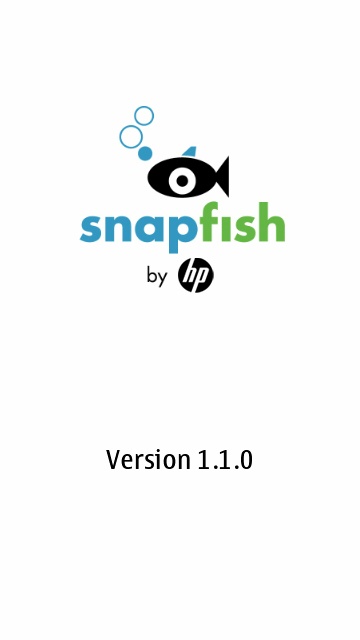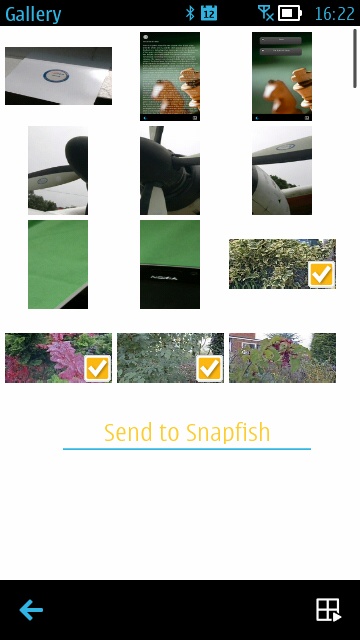 As ever, it's easy to get a little confused with the way companies get bought up. This is Snapfish, owned by HP but usually used under the brand Truprint or similar...! ; (right) there's no real interface, just a (rather slow) custom gallery of thumbnails (it's quickest to use the right hand scrollbar to navigate this) - tap on the ones you want to upload and you're off and running...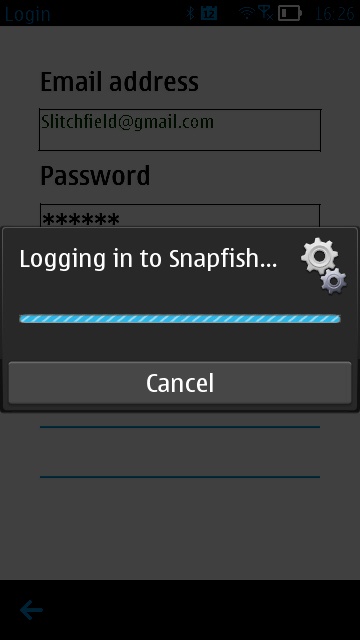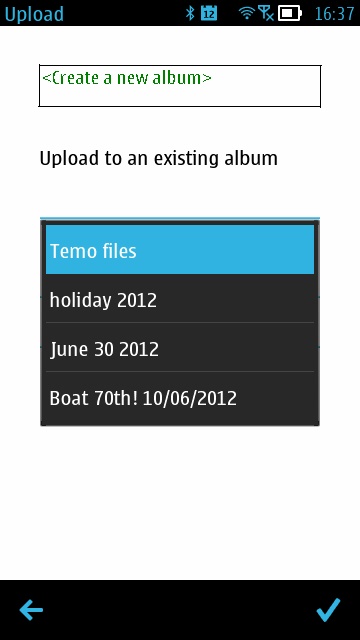 You will need a Snapfish account, of course (or, in my case, a Truprint one). Your login details are remembered from session to session, so you only have to log in once; (right) you can opt to 'Send' immediately to a new, named album of your choice, or you can pick, as here, from previous Snapfish albums used.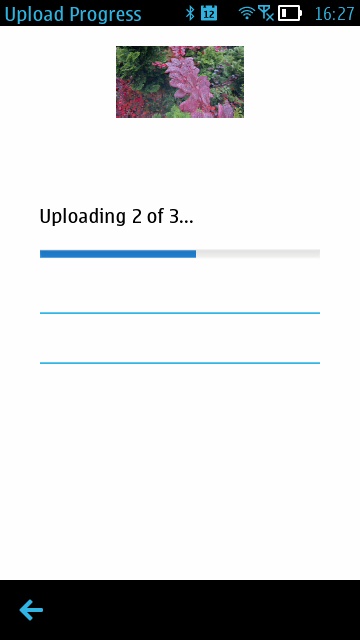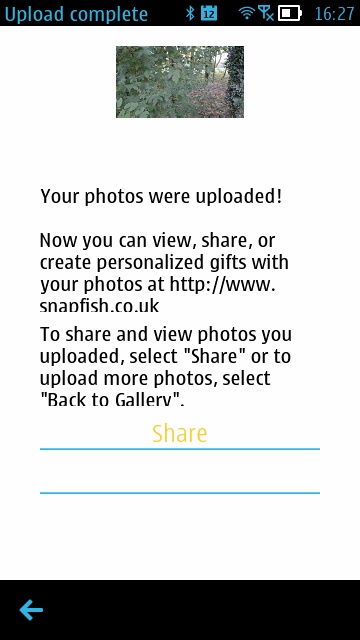 Uploading is speedy enough, again with a completely no-frills interface... ; (right) the 'Share' link is slightly misleading, in that it....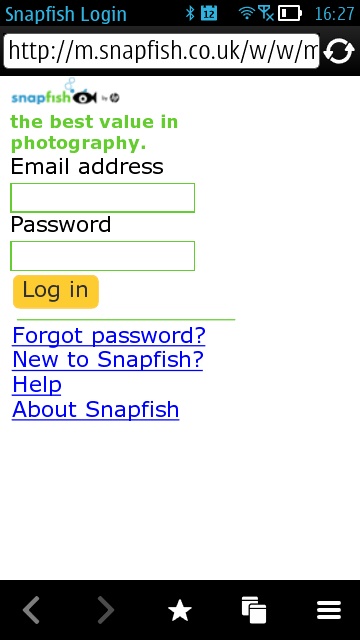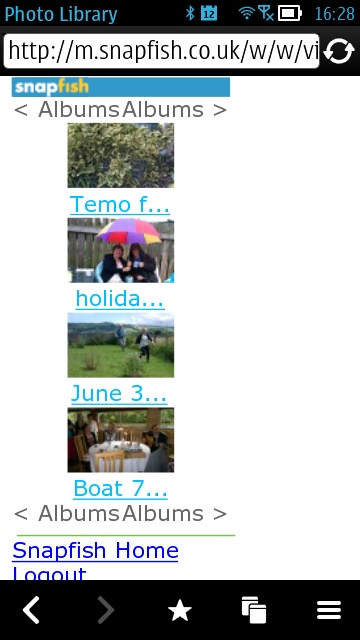 ... takes you to the Snapfish mobile web site, where you're reliant on the Web browser remembering your credentials from session to session; (right) once in, it's easy enough to pick and share photos in a typically sparse mobile web environment.
A useful utility that wins no points for style - but it's hard to complain about the price and it'll get you brownie points from the relatives you end up sending prints to. You can download Snapfish (uploader) for free here in the Nokia Store.