Here's the shot in question, and Abdul's comment: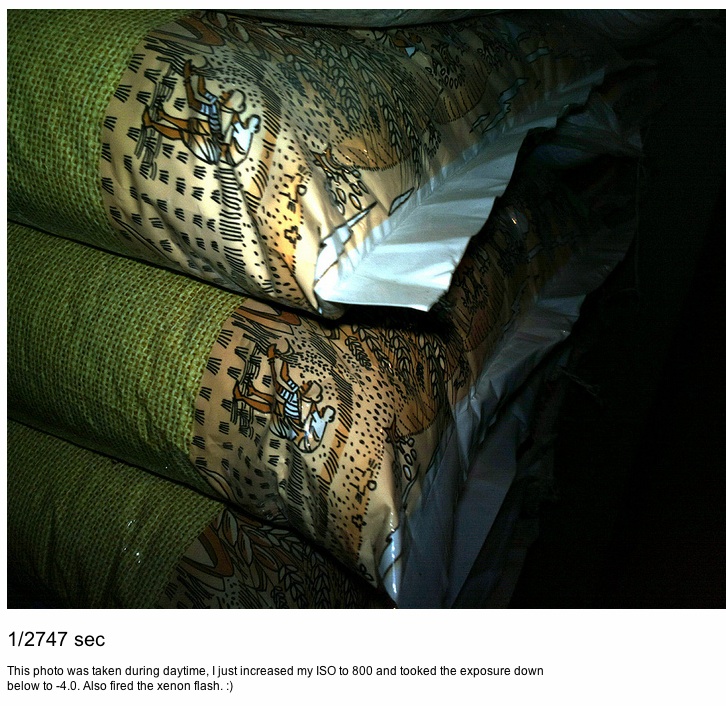 Nice work - if incredibly artificial! Especially firing the Xenon as well!
I wonder what the longest shutter time possible is, on the Nokia 808? Looks like 2.7 seconds is the record, achieved with a little trickery too, with results shown below. 360 microseconds to 2.7 seconds isn't bad for shutter flexibility in a camera phone....!
(source)