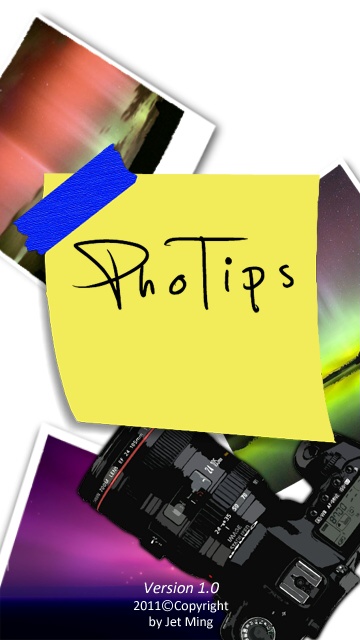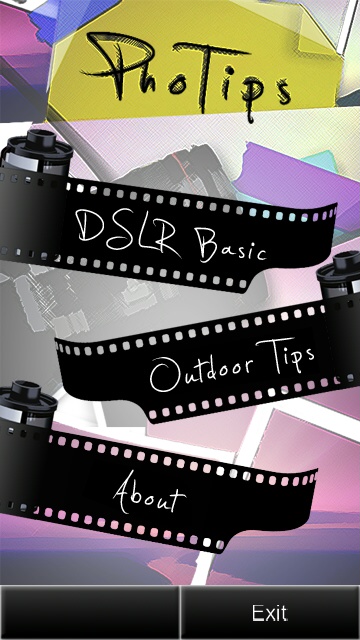 The splash screen fades in and animates, all rather impressive; the menu's animated too, although there are only two real options here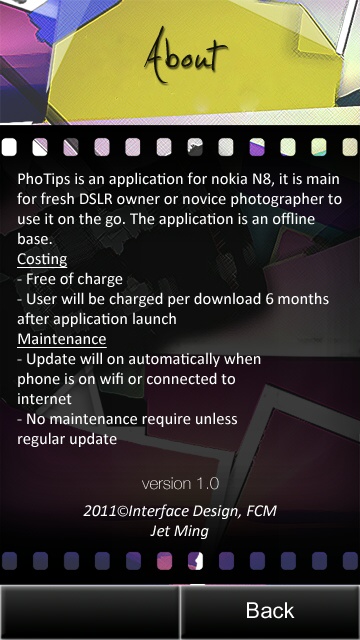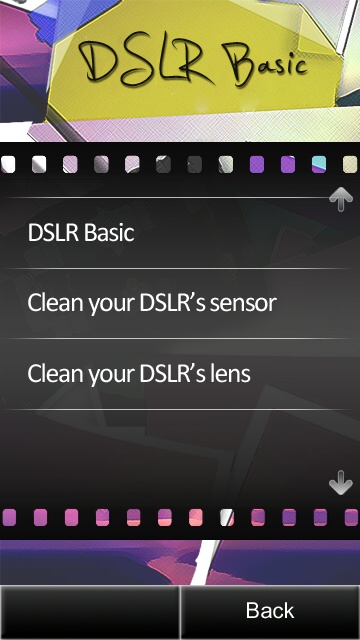 Eh? What? It's free, but I'll be charged in 6 months?! I rather think the developer is implying that he'll make it a commercial application in six months time - though I don't think there's enough content here to warrant a purchase price yet... ; (right) one of the internal menus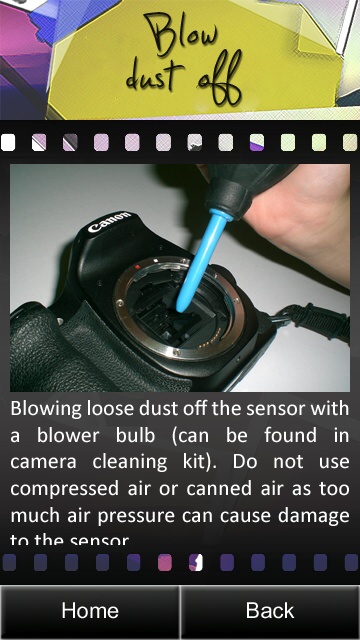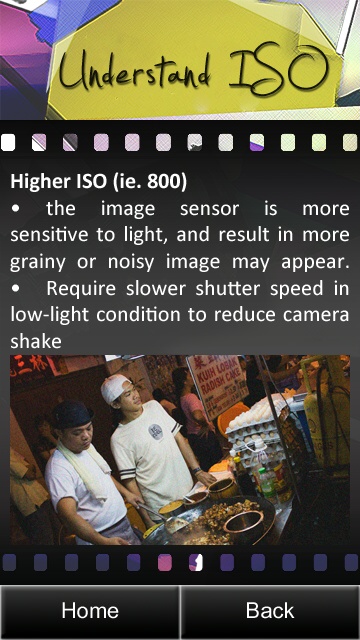 (left) one of the steps in a multi-step sequence - annoyingly you have to step back to the previous menu after viewing each one - there's no 'next' option; plenty of basic photography advice here, but it's all a little shallow, if I'm honest. You'd do better with one of my many tutorials...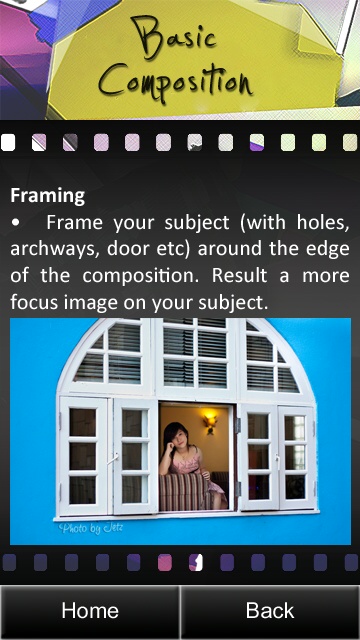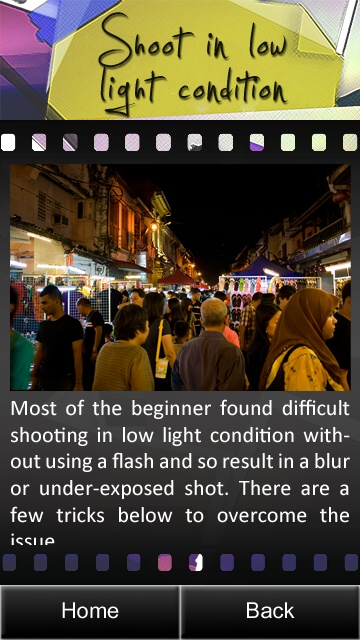 The tips are all valid and most even apply to camera phones as much as DSLRs...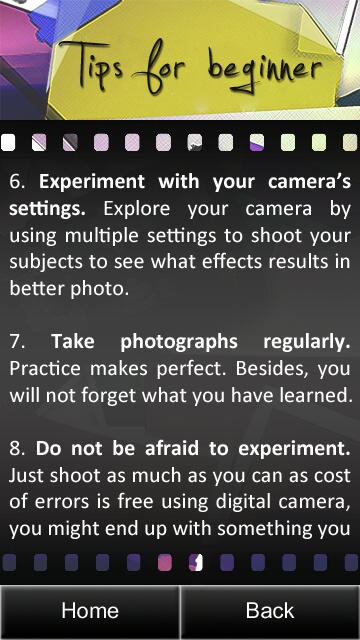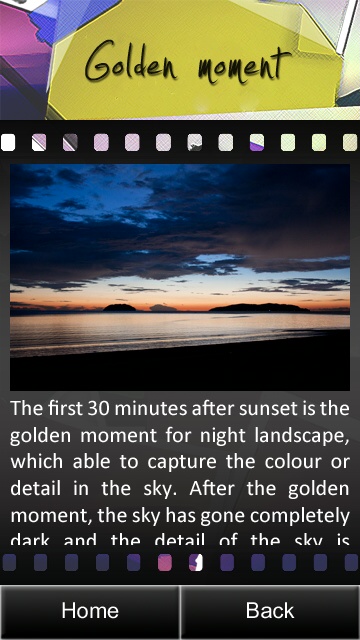 More PhoTips. Wish we had sunsets like that here every night!
What would I like to see the developer do? Go to town, add more tips, add more technical depth (including 'depth of field', pun intended), add a more streamlined navigation structure - and yes, to feel free to make it commercial at £1 or so afterwards. At the moment, it's a 'something or nothing' level application that showcases the developer's programming and graphics skills as much as the subject matter.

In the meantime, you can download PhoTips for free in the Nokia Store.