One thing you will have to forgive (easily done, given that the utility is free, mind...) is that the Turkish author has resolutely stuck to keeping the toolbar functions in his native language: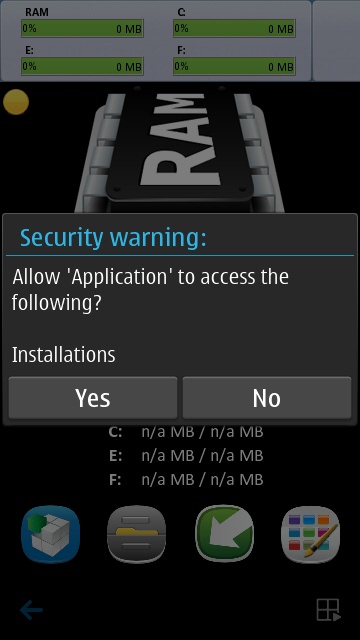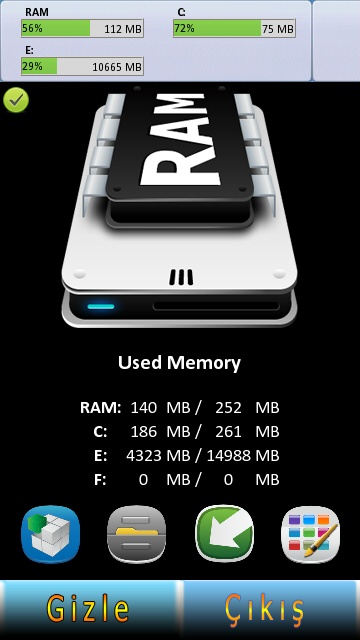 So, for your edification, and showing off my extensive grasp of Turkish(!), I can reveal that 'Gizle' means 'Hide' and 'Cikis' means 'Exit'. Ha! Note the security warning that seems to pop up whenever MemInfo is started. A little annoying...
The four application/settings shortcuts aren't configurable, but they are at least appropriate to the utility theme, taking you to (in order) 'Settings>Installations', 'Files', 'SW Update' and 'Settings>Themes'.