Silent Film Director is a commercial application at £1.50, which is why we thought you'd like us to take the hit for you and grab it and try it: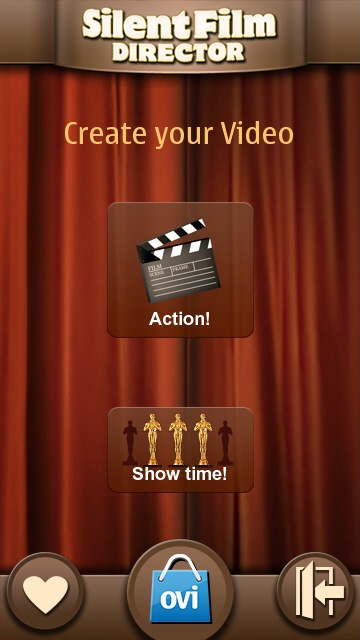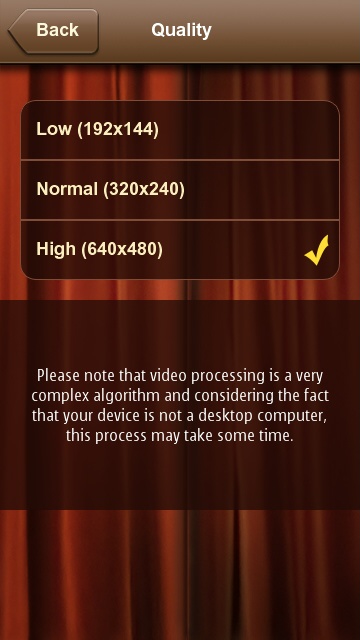 (left) 'Action' is the main start point for creating a new silent movie, while 'Show time!' is an online gallery of movies submitted by others; (right) even on the Nokia N8, the maximum quality that is supported is VGA - this is a limitation of processing power, since the vintage rendering is all done in the main CPU, i.e. not using the phone's GPU. Having said that, such 'low' resolutions arguably add to the 'shot in the distant past' look...(!)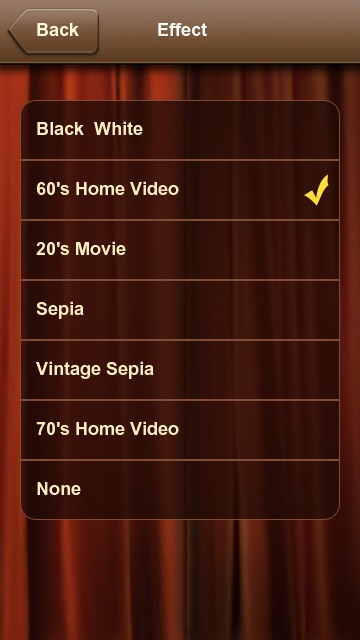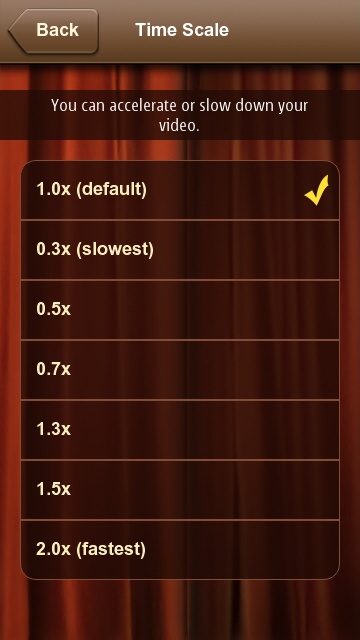 (left) The various vintage effects, with varying degrees of colouring and added 'flickering' and grain; (right) you can also render your mini-masterpiece at up to 3x slow motion or 2x speed up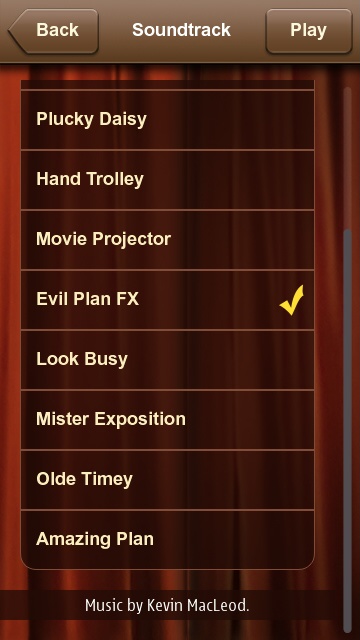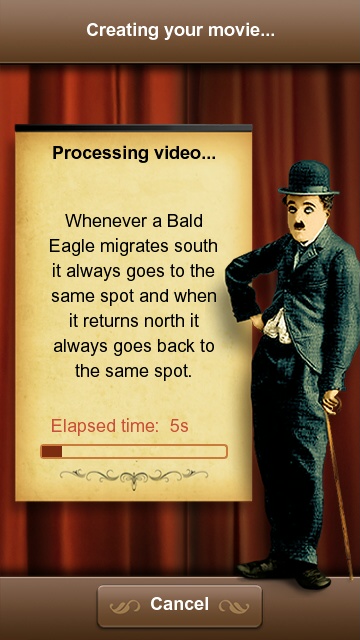 (left) for audio, you can opt to use the original (i.e. the audio grabbed at the time of capture) or one of a number of supplied 'silent movie' piano soundtracks - there's no option to use an MP3 of your own; (right) after capture, rendering time is of the order of a minute per 10 seconds of video, at VGA resolution, so Silent Film Director puts up a selection of random bit of trivia, to entertain you. Or you could put the phone in your pocket and get on with something else, of course!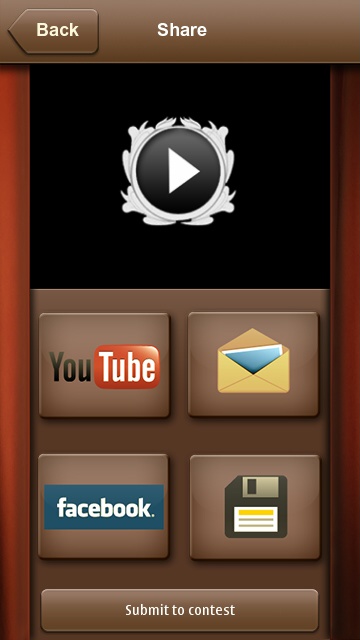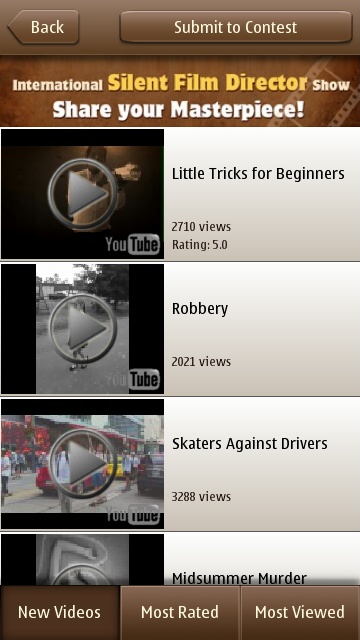 (left) after rendering, there's the option to submit your movie to BLStream's online gallery of movies, to YouTube, Facebook or simply send by email; (right) it's fun watching what others have done with this novelty tool.
The actual filming process is perhaps the only real issue I had with Silent Film Director - there's a lengthy ten second pause while the capture engine grinds into action, during which time you can only hope your subject hasn't wandered off! Other than that, movie creation was quite smooth.
Here's an example of the sort of thing you can do (actually from the iPhone version of the application, but you get the idea):