Here are the specifications of the Vertu Constellation Blue Quest:
Runs Nokia Belle OS (Symbian)
Length: 116mm
Width: 61mm
Depth: 13mm
Weight: 170g
Polished ultra hard blue PVD stainless steel
Blue carbon fibre composite pillow and back plate
Blue metallic sapphire crystal keyboard
2-tone blue rubberised leather
High-fidelity 11mm x 15mm loudspeaker with dual sound ports
2.46" VGA touchscreen with 16 million colours, protected by Sapphire Crystal
8 megapixel EDoF camera with dual LED flash
Exclusive ring tones and alerts played by the London Symphony Orchestra
Up to 5.5 hours GSM talk time
Up to 3.0 hours WCDMA talk time
Up to 300 hours standby time
3G and Quadband GSM coverage worldwide
(WCDMA 850/2100, GSM 850/900/1800/1900 networks)
Bluetooth
Micro USB data and charging
WLAN
PC and Mac synchronisation
Modem support
MMS/SMS
Accurate, auto dual-time clock
4GB mass memory (not expandable, as far as we know)
Worldmate travel application
Web browser
Inbox Accessories:
2-tone blue rubberised leather slip case
Wall charger
V wired headset
Batteries
AV Cable
The main change from the mass market Nokia E6 (aside from the completely different materials/finish and subtle repositioning of some components) is that (if the specs are 100% correct) there's only dual band 3G and just 4GB of mass memory - not that the typical Vertu Constellation owner is going to geekily fill this with content, mind you.
The 3G is probably linked to the materials here - Nokia pull out a lot of expertise to manage pentaband 3G aerials in the E6 and this Constellation Quest makeover messes with the frame and materials significantly. With each of these Vertu devices effectively hand made and with greater use of metal, there's zero chance that the RF behaviour could be kept as good as on the original device.
The 4GB storage is curious - it's entirely possible that there's microSD as well but that the specs didn't both to mention it - the quoted specs were incomplete anyway.
To whet your appetite (should we miraculously score a review unit), here are a few close-up photos: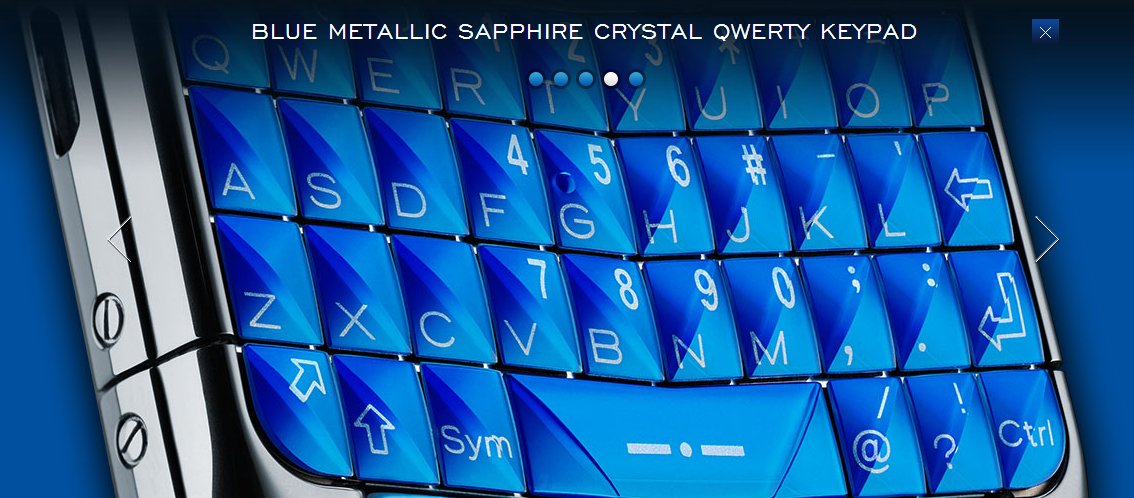 And, in case you fancied a little further inspiration, here's the teaser/'behind the scenes' video:
Comments welcome - would you be seen with this? Personally, this seems one of the more restrained Vertu smartphones, and at least I could have fun doing some pimping on the software side as well!