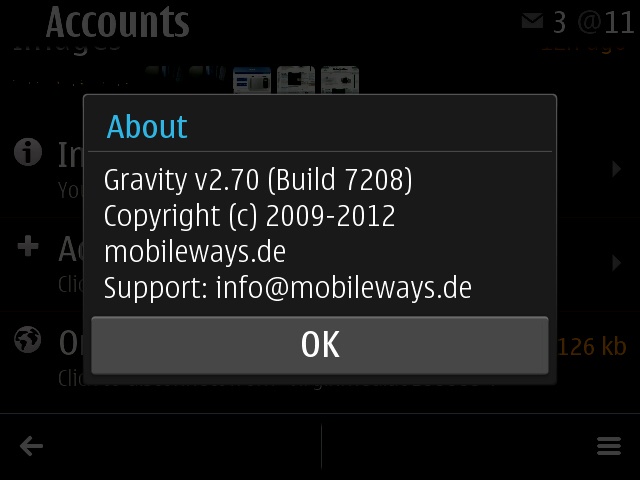 Here's the new beta in place on my Nokia E6. Shown below is the YouTube interface - essentially just new uploads from your subscriptions.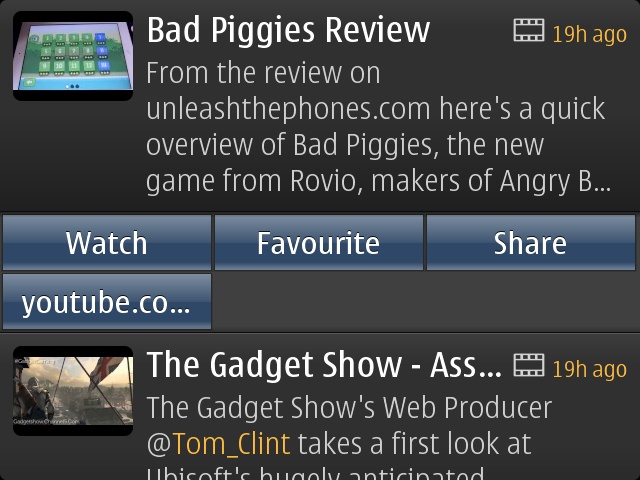 Once youve tapped on 'Watch', each video does take a few seconds to buffer and there's the caveat that there are no playback cue controls, so you can't drag the playback indicator along the timeline - it's not clear why this should be so but I'm assuming it's a Symbian in-app limitation.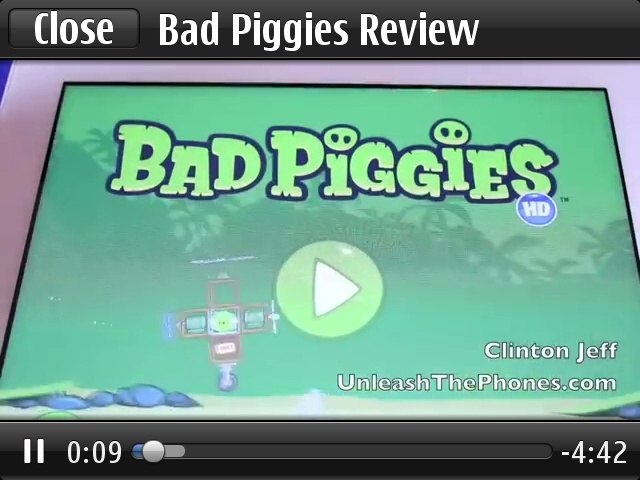 You can grab the latest beta build 7208 from here, though do note that it's unashamedly beta and that strange things may (very occasionally) happen!