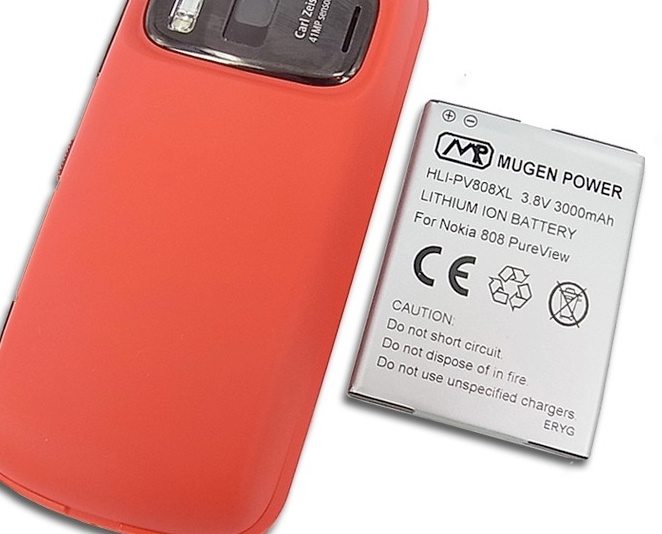 With part number HLI-PV808XL, from the product page:
Mugen Power Extra Strong Extended Replacement battery. Free Shipping Worldwide!

Mugen Power is the worldwide leading brand of high performance batteries for portable electronic devices. Mugen Power means Performance and Quality.

Mugen Power batteries have better performance (higher capacity) and reliability (longevity & safety) than other brands. The superior performance improves run time, often doubling that provided by the original brand replacement. The superior quality results in longer battery life and better protection of the powered device.

All Mugen Power batteries also undergo vigorous QA procedure, resulting in Mugen Power achieving the lowest return rate in the industry. All Mugen Power batteries are CE approved.
The battery is quoted at around $100 including worldwide shipping from the Far East and availability is given as October 12th, 2012, so a couple of week's time. Will you be ordering one?

The battery cover looks as if it's slightly deeper than the thickness of the 808's already substantial camera island, but you can't argue with a 3000mAh battery in a Symbian smartphone, potentially giving an 808 owner about 3 to 4 days of life on a single charge.
Update: The 808 battery cover's NFC antenna is apparently replicated - thankfully!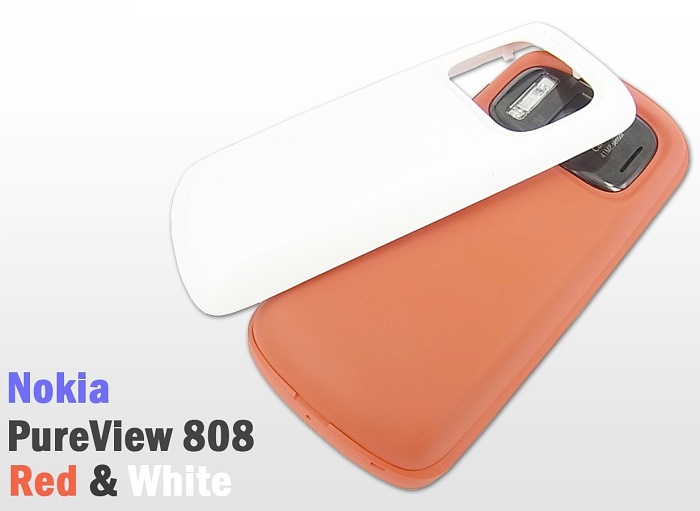 Interestingly, the replacement cover is only shown in red and white, not that a two-tone 808 is necessarily unattractive, mind you! Update: the drop-down order form also lists 'black', so hopefully that's everyone catered for!