Here's the changelog for v2.2.1 (over v2.1)
Weibo removed from sharing list due to API changes
Privacy option added, you could protect your account or just a single photo. You can also block unwanted users
Added Google Drive and Picasa as sharing destinations
Qt 4.8 now supported
Fixed the display problems on older S60 5th Edition phones
Other bug fixes and optimisations
Molome works as you might expect, presenting an easy way of uploading modified/filtered photos to a wide variety of social and imaging networks:
Twitter
Facebook
Flickr
Tumblr
Picasa
VK
Dropbox
Google Drive
Do note that uploads are limited to 600x600 pixels though, similarly to the popular Instagram. OK for viewing on mobile devices, but not much more, to be honest. Comments welcome on an imaging social network that supports decent size uploads....
Here's Molome v2.2.1 in action: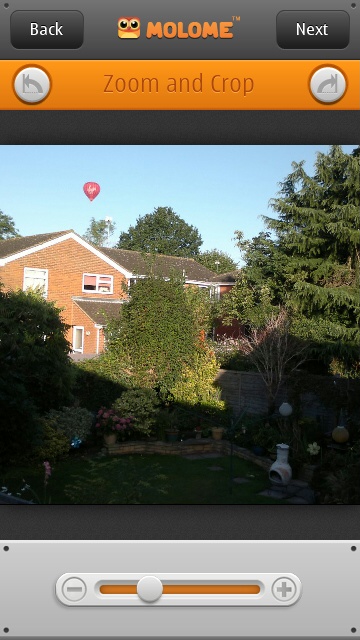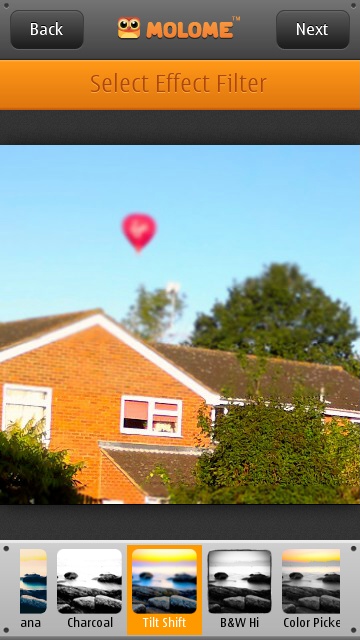 Applying effects...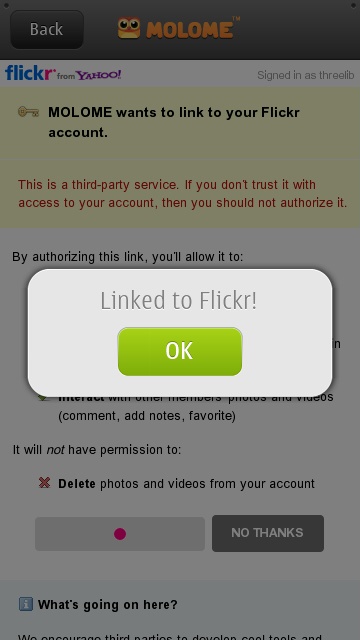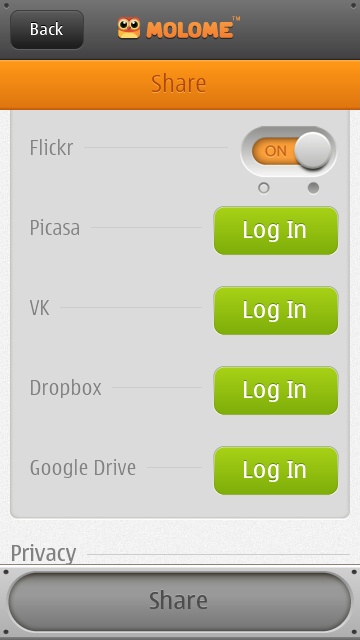 Linking to, and uploading to, Flickr....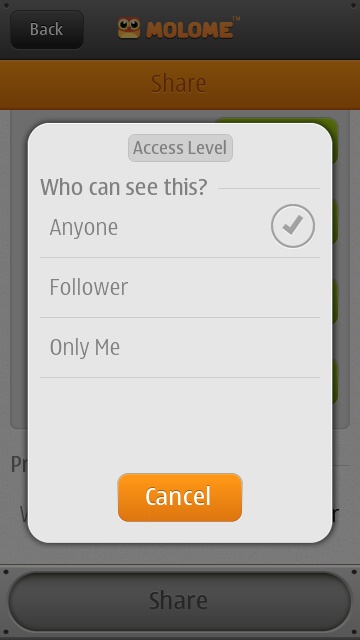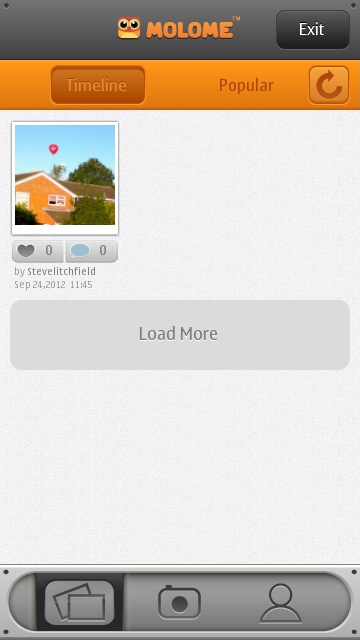 Adjusting the privacy settings for an upload/share....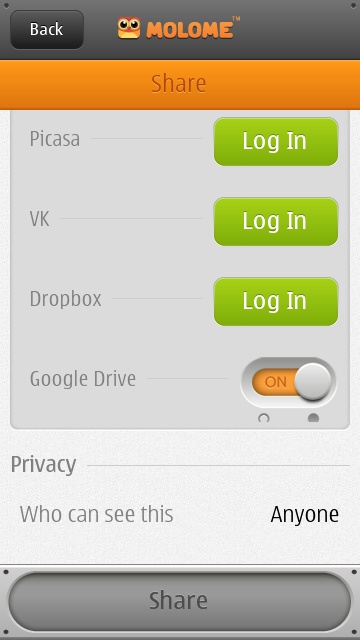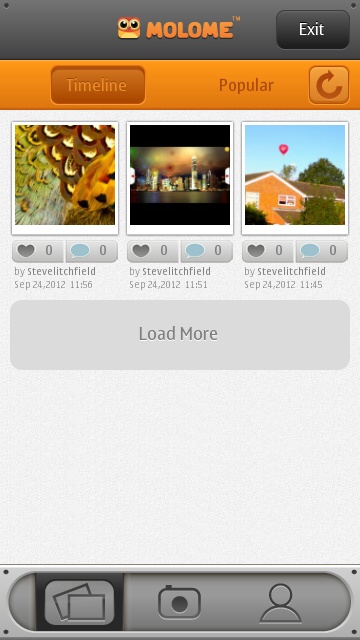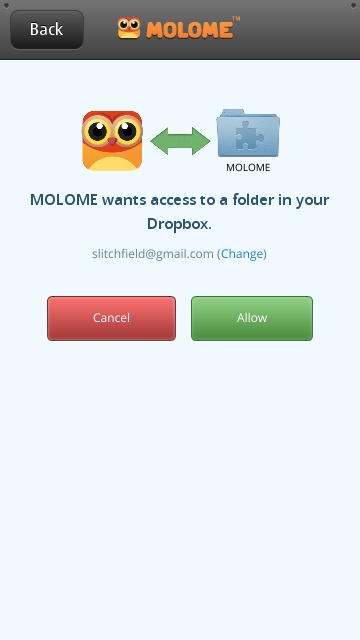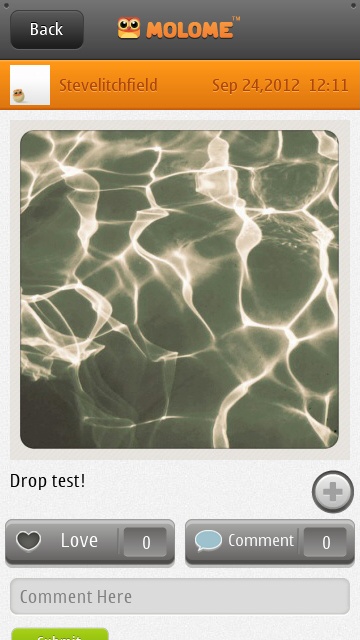 For reference, here's Rafe's look at the original v1.0, installed on his Nokia 701: