Here's Fantasy Sunset HD in action: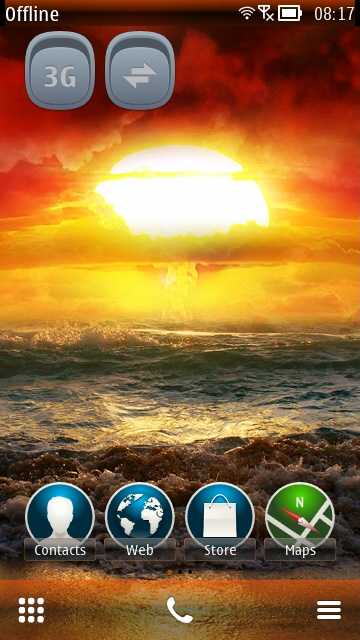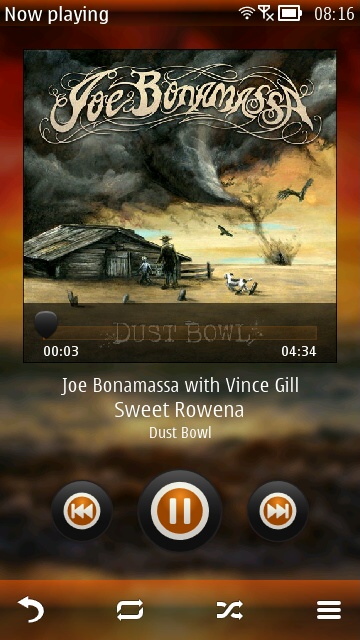 Tasty theme artwork - meet tasty album artwork! This on the Belle Refreshed Nokia E7, by the way....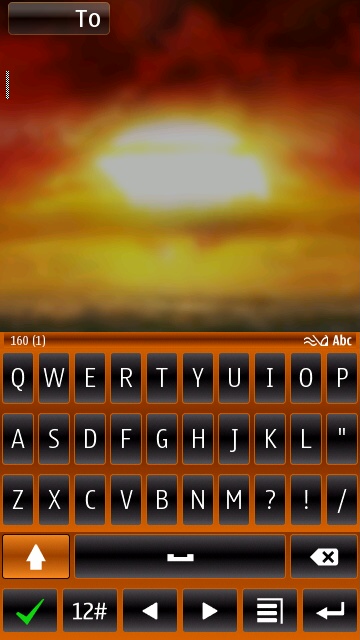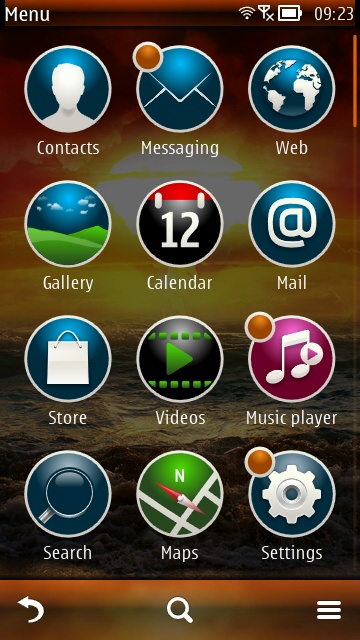 The qwerty keys seem spaced better somehow - maybe it's an optical illusion! The app icons are recognisable but also stylised.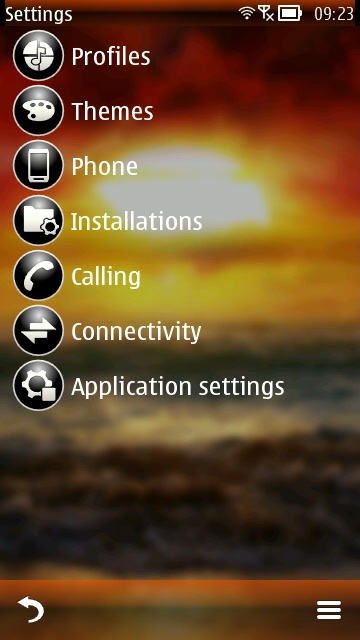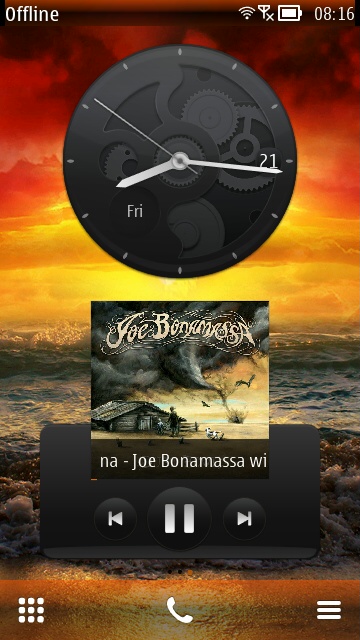 It's attractive and thorough, from toolbar elements to backgrounds to icons - great work by Arjun. My only negative comments would be that the sunset looks a little like an atomic bomb - and that the theme is quite 'heavy' in terms of RAM, as you might perhaps expect. The downloaded/compressed SIS file is 5MB, which expands to about 10MB on disk and probably quite a bit of this in RAM at any one time, as well.
You can buy Fantasy Sunset HD for £1.50 here in the Nokia Store.