Here's Lumia Transformation in action: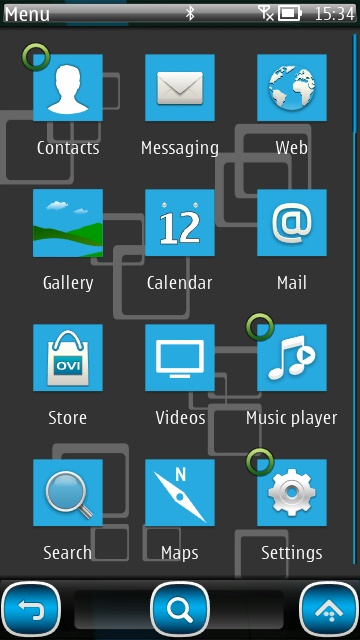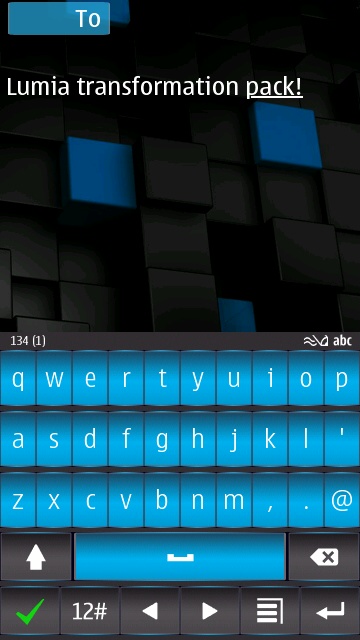 A very different icon pack, with very arty use of tile outline background throughout, with a 3D version behind text fields and on the homescreens...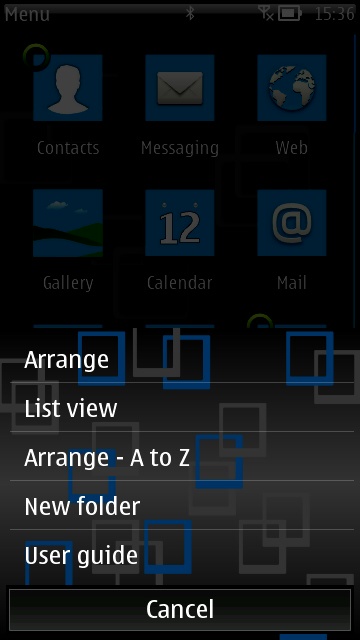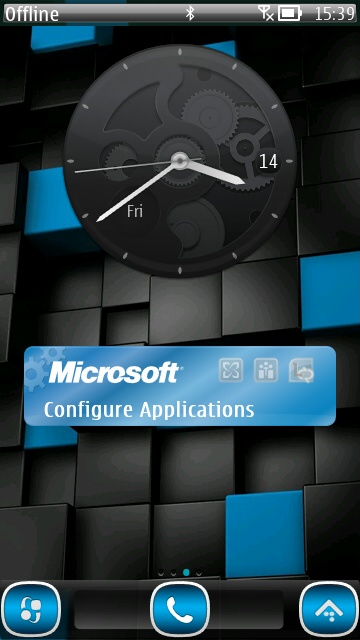 Note the clever way the tile outline background makes an appearance behind menus, giving the effect that these are translucent, when in fact none of the actual screen content is showing through (pre Belle FP2, at least!!). Shown right is the homescreen wallpaper and toolbar button style, also very distinctive.
Although not perfect for me, I appreciate the effort that's gone into Lumia Transformation and could live with it for a while, for a change.
You can find Lumia Transformation here (through a download site, I wonder if this will ever get approved by Nokia?) and the rest of Kallol's themes here. You can also follow him on Facebook here.