Of course, the mere act of taking a huge .DOC file and exporting it as text for editing on the phone also destroys all the formatting and most of the structure, but that doesn't mean that this utility still doesn't have a niche.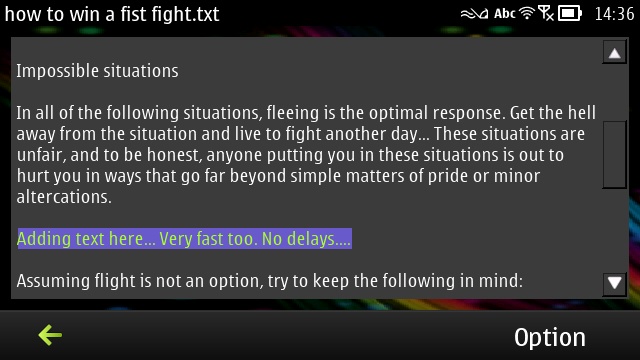 Loading up a huge 12,000 word test file, I was able to scroll to the middle and type text with zero delay, which was quite impressive. Under these circumstances, Quickoffice (admittedly with all the overhead of 'rich' text and general formatting) would have been at about four seconds per character!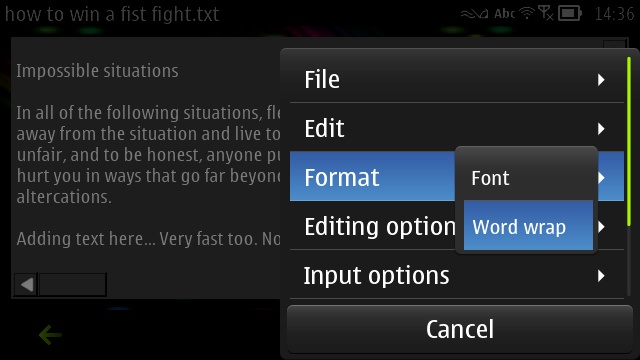 There are basic presentation options, though the operation of the 'Word wrap' function was odd in that turning it on (ticking it) turned word wrapping off. Strange. An easy bug for the developer to look at!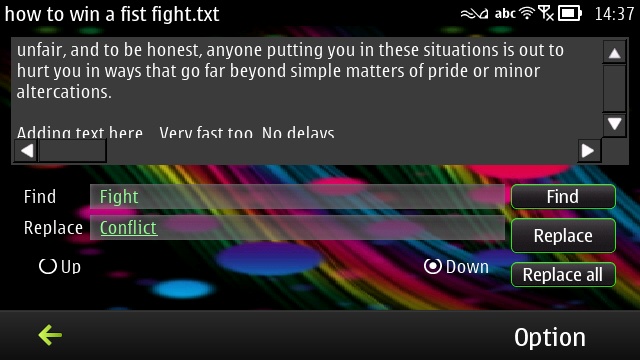 There's also a decent search and replace function, shown above, including the all-important 'Replace all', though there's no 'wrap around', so you'd have to make sure to start at the very top or bottom if you wanted to make sure to catch all instances of something within one 'pass'.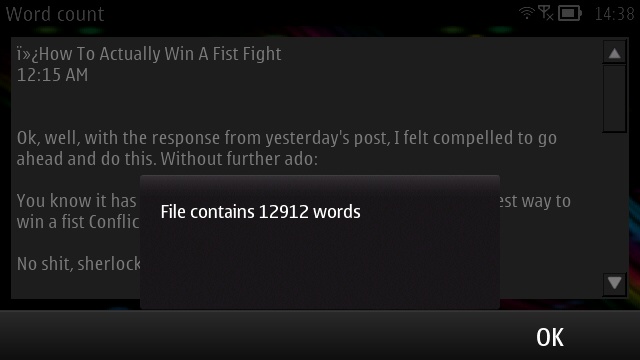 A genuine word count function rounds off an invaluable utility that's worth snapping up if you have the slightest cause to need to look at, or edit, large text files - perhaps source code or documentation for a project?
Text Editor is £1.50 in the Nokia Store.