From the author's blog post:
Streaming, a.k.a. user stream, enables Tweetian to connect to Twitter with a long-lived connections so that Twitter can deliver real time update of your timeline, mentions and DMs to the app. Basically, you don't need to refresh your timeline/mentions/DMs anymore - Tweetian will deliver real time tweets to you automatically when in streaming mode. You probably noticed that this feature already exists in Gravity (for mentions/DMs) and QNeqtunea (for Meego).
When in streaming mode, manual pull down refresh and timer-based auto refresh will be disabled (unless when disconnected from streaming). Streaming may increase battery drainage since the streaming connections stay connected as long as the app is running.




Note: Streaming is still an experimental feature, it may have some unexpected behavior and bugs. Streaming might be a bit unstable when you have a lot of following and your timeline/mentions updates at a very fast rates.




Streaming is disabled by default. You can activate it by going to Settings, under the "Update" tab.
Here's the full changelog for Tweetian v1.5:
Twitter Streaming (User Stream)
Thumbnails are cached locally
Added some white theme icons
Minor improvement to the smoothness when scrolling
Fixed unable to post via TwitLonger
Fixed random freezing issue when viewing a tweet
Fixed showing new DM received randomly even through no new DM
Fixed some minor bugs related with Qt 4.8
Here's Tweetian 1.5 in action. I did try the Twitter stream option but found it unstable - please report feedback to the developer!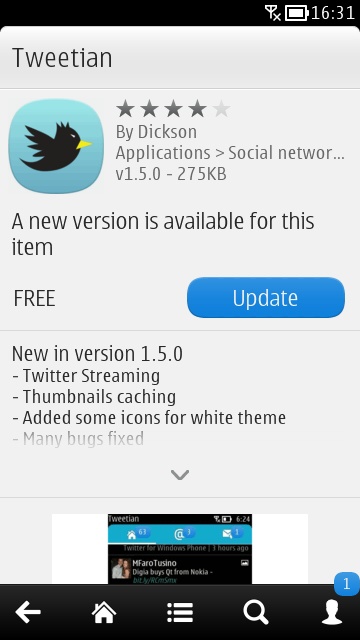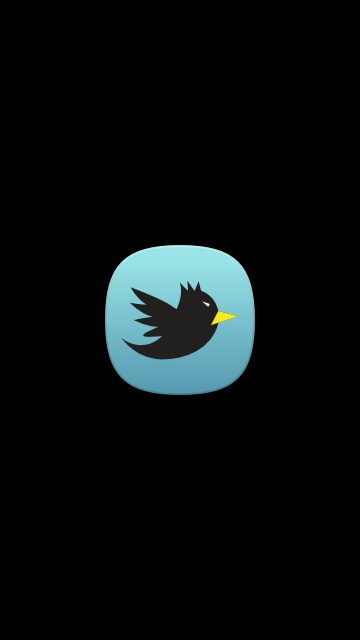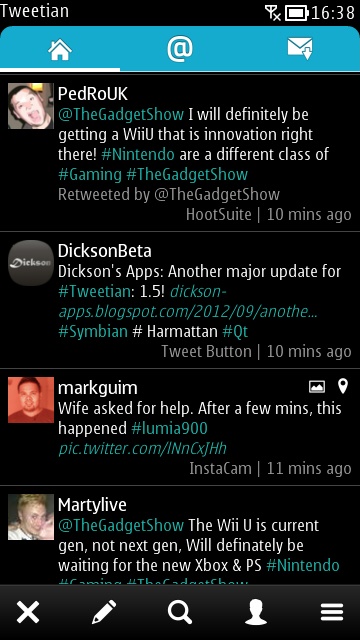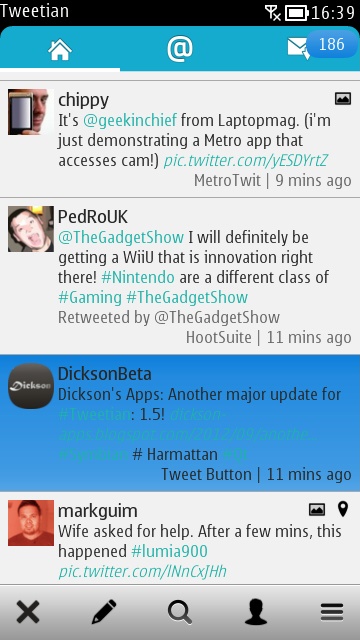 Black and white themes - though I do wish there was an option for larger fonts!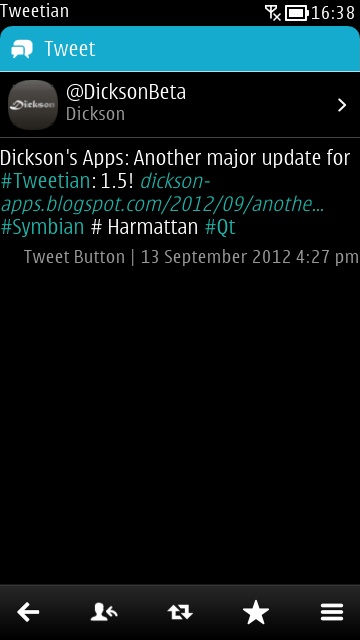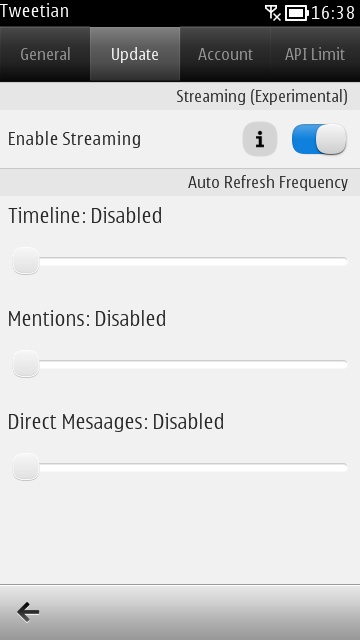 Obviously, turning on the 'streaming' also disables any auto-update frequency you'd previously set up!
You can grab Tweetian here in the Nokia Store. Comments welcome on how it's coming along.