Here's the game in action: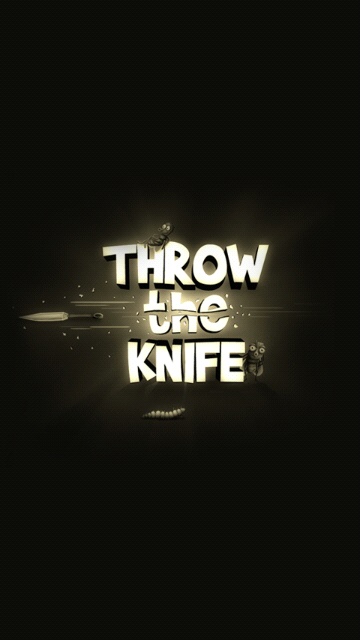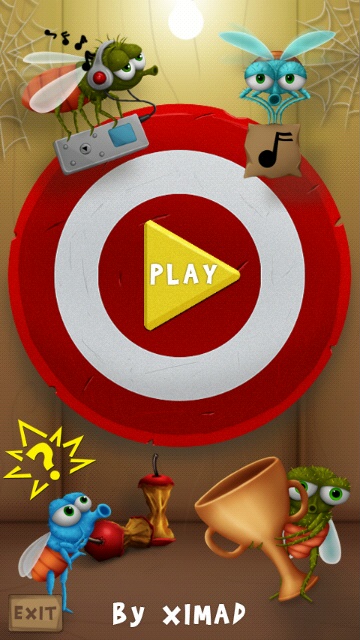 Very high quality graphics throughout, thanks in part to the game's multi-platform heritage.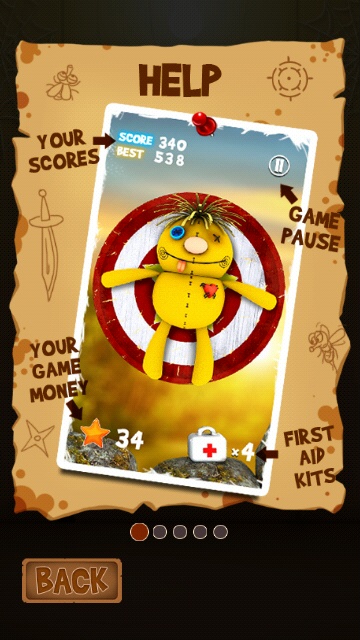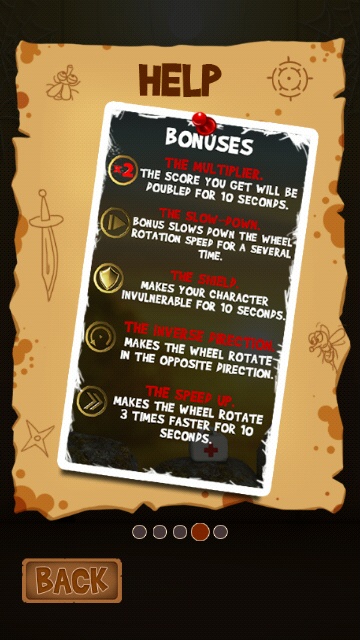 Some decent tutorial screens - adding interest to the gameplay are a multitude of powerups and bonuses.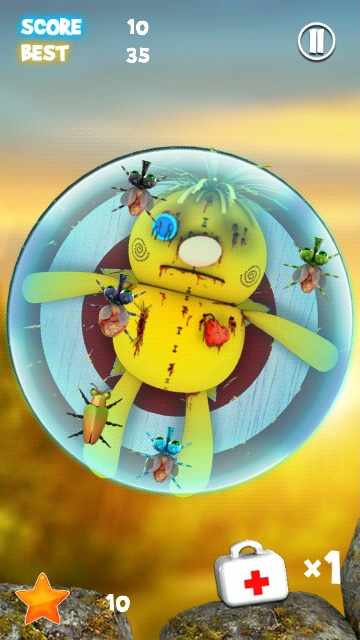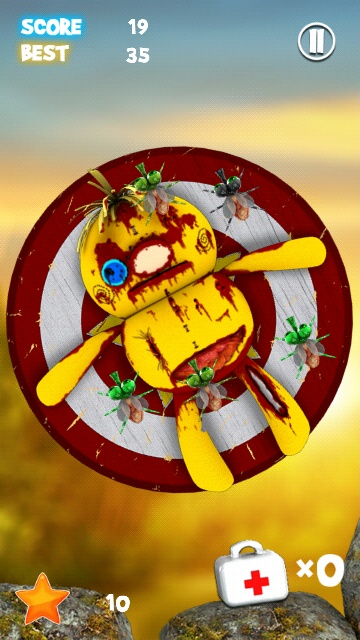 The game itself involved swiping up to throw knives at the mossies and other bugs. Hit them for points and try to avoid hitting your character - get this wrong and there's blood aplenty, as shown above. Note that for the squeamish there's a bloodless game mode too! By the way, the blue tint on the wheel in the first screen is because I'd hit a 'shield' powerup....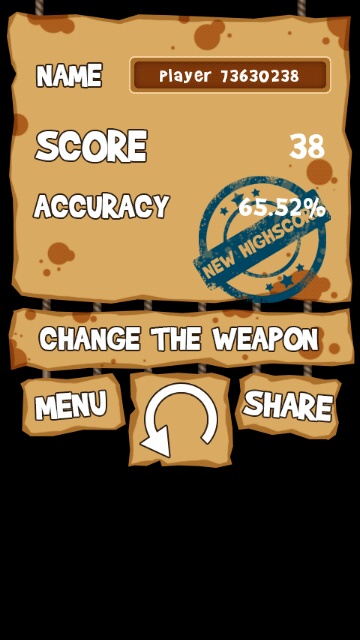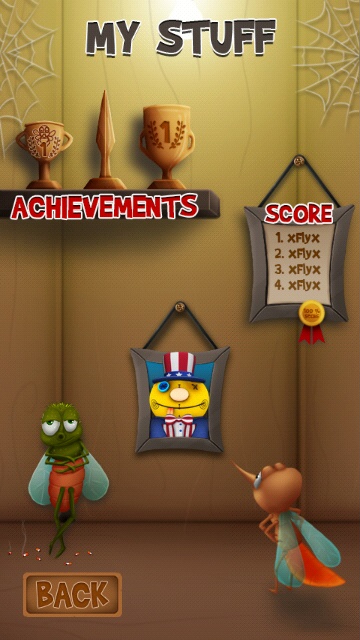 You're rated for accuracy and then it's on with the game, plus there's a whole system of achievements if you're patient enough to play Throw The Knife for long enough...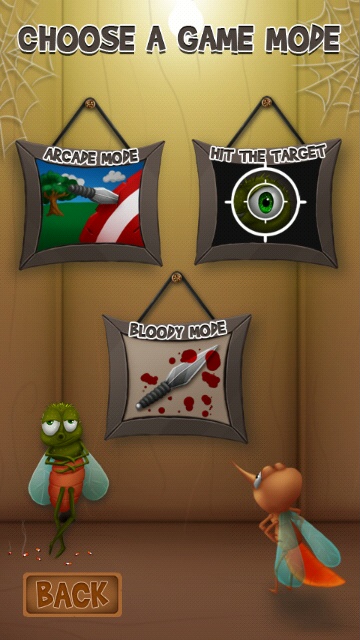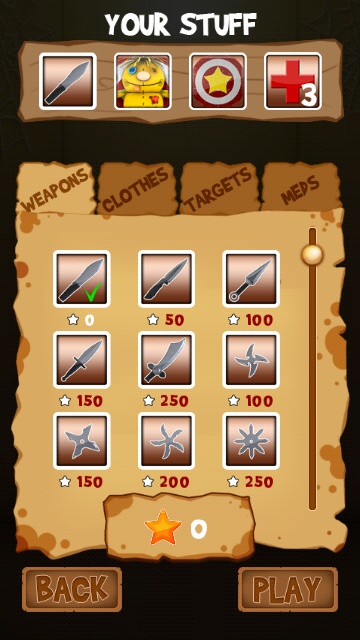 Choosing your game mode - the 'target' is quicker and more challenging, but also a lot less interesting. Note the selection of knives and Ninja throwing implements that can be 'bought' in-game.
You can buy Throw The Knife for £1.50 here in the Nokia Store. [Note: it was free this morning, suspect this was a Store glitch!]