Here's 'Samy's theme in place on the Nokia E7: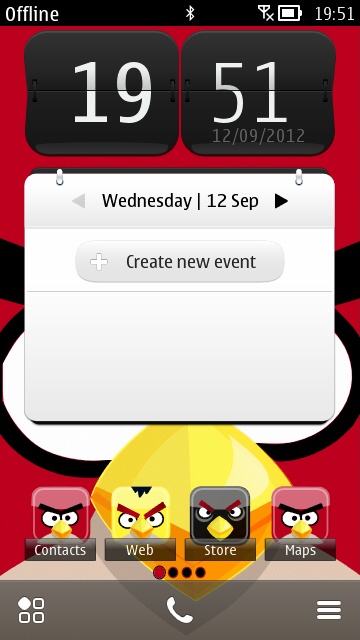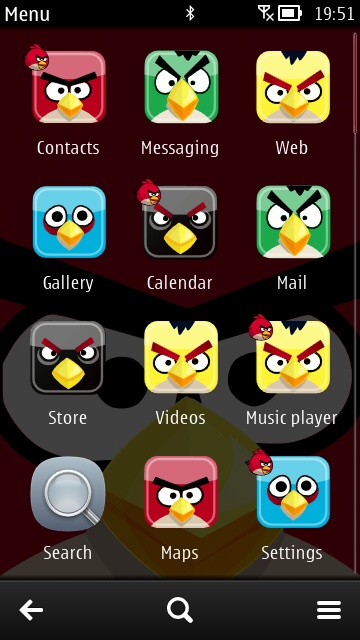 Oh yes, very colourful - note the red bird mini-icon used to denote a running application 8-) And I wonder what the 'Search' application did to avoid being replaced?!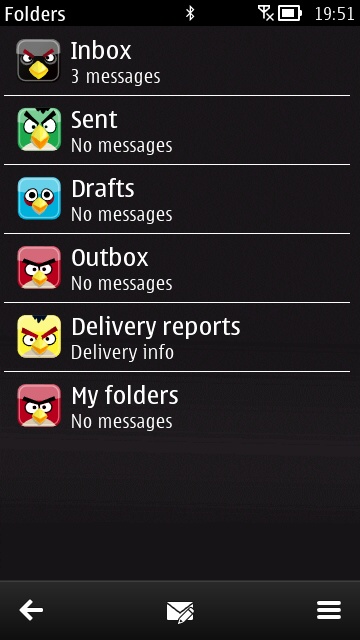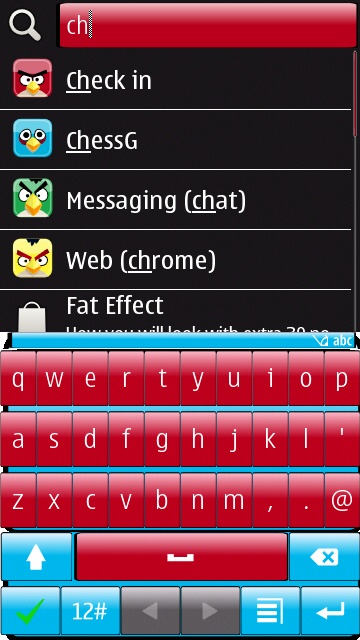 The theming (impressively) extends to icons even inside applications. Nice keyboard, if a little garish!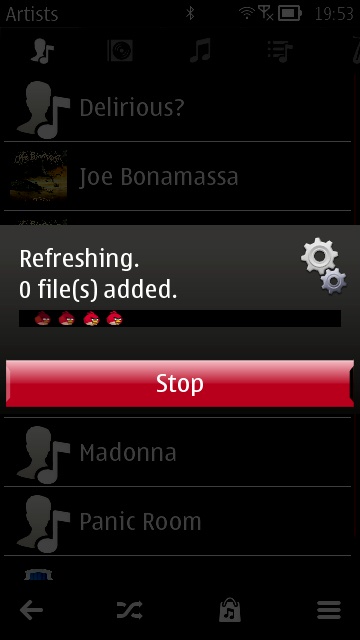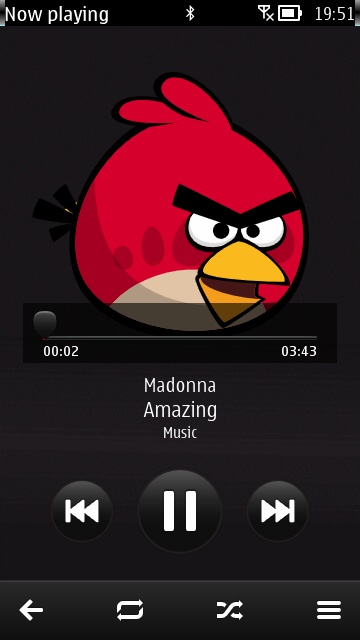 Oh yes... hit! The progress bar is an animated flying bird shooting across the screen.... and here's Madonna as you've never seen here before!