First impressions aren't good - in that the box is absolutely covered in Chinese writing, with just a few words of English here and there. I pressed on though - it was only £5 or so, after all, even if the accessory proved to be rubbish then I hadn't lost much....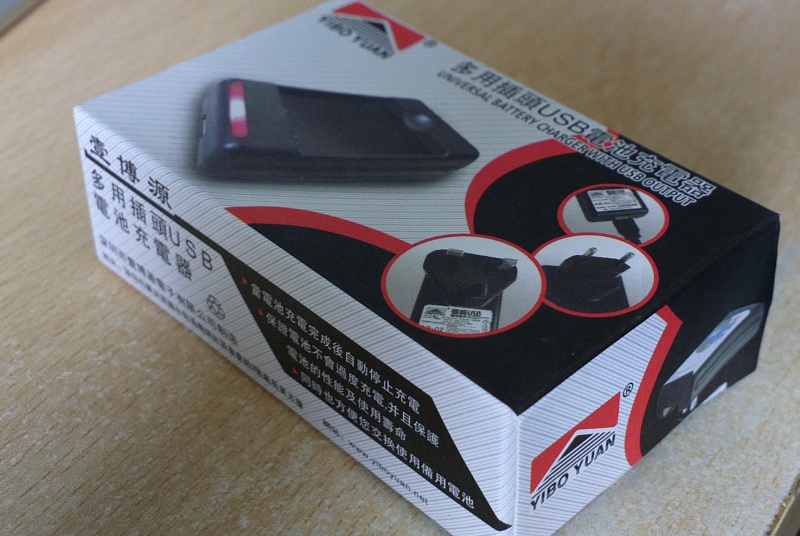 The box was also very light, somewhat suspiciously so. However, it turns out that you shouldn't judge on first appearances!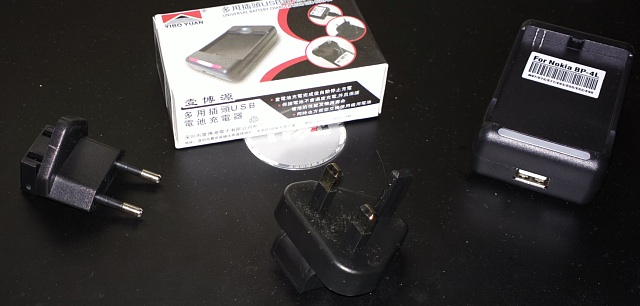 In the box are the prongs for USA use, plus slide-on adapters for EU and UK use - nice to have the choice, especially at this price!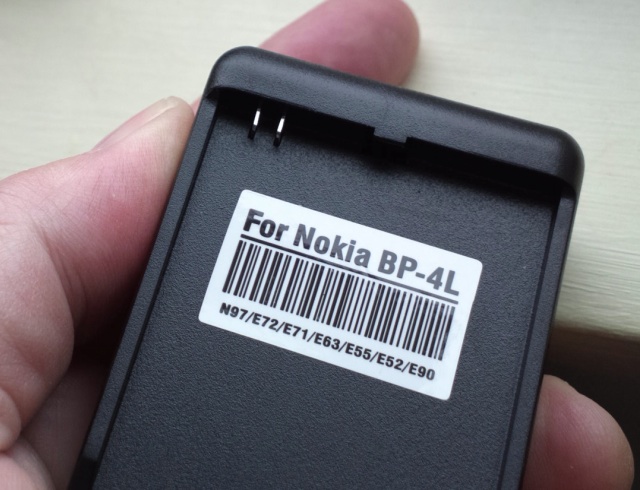 Although ostensibly just for the BP-4L (the battery I use in the Nokia E6 and Lumia 710), don't pay much attention to this, since this is just Nokia's largest battery in terms of plan size - all the others fit the pin configuration and I was able to charge all eight of my spare batteries (of various sizes) without problem.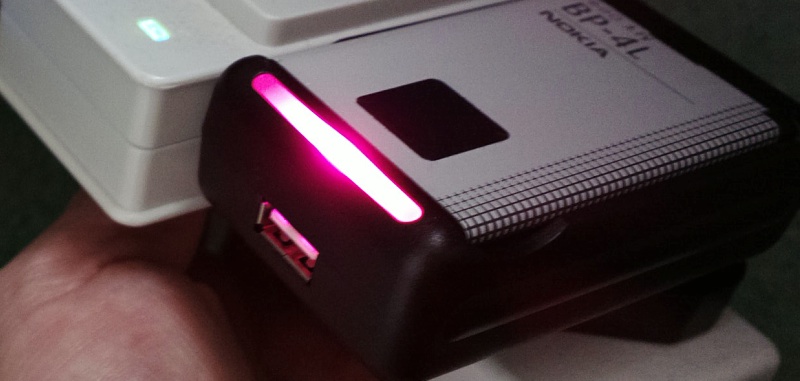 When charging a battery, the (normally blue) light glows red - nice and clear. Note also the additional USB port - the charger is happy to charge another generic device using this port while also charging a battery 'up top' - I was able to fill an Android phone's battery over USB at the same time.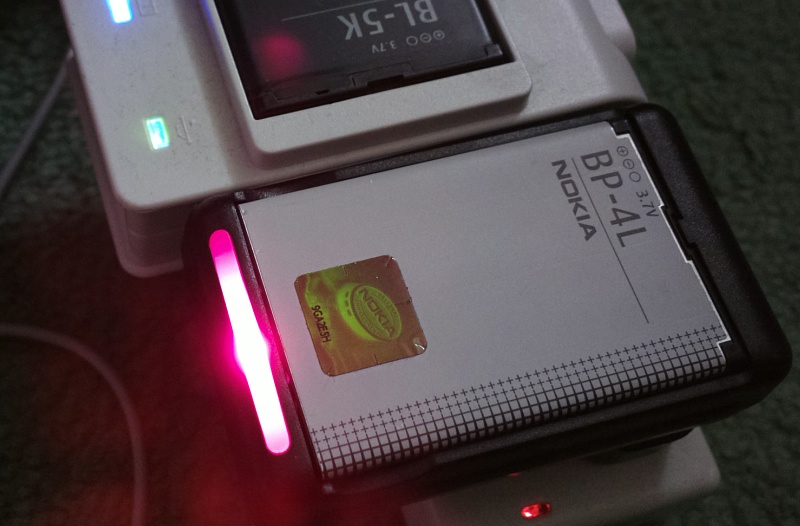 Above the charger in these photos is the original Momax unit - this smaller, cheaper (and available) unit seems to be the Momoax replacement I was looking for.
You can find this charger here, though the same item is also available from many other sellers - you'll find them!