Here's Laser Slice in action: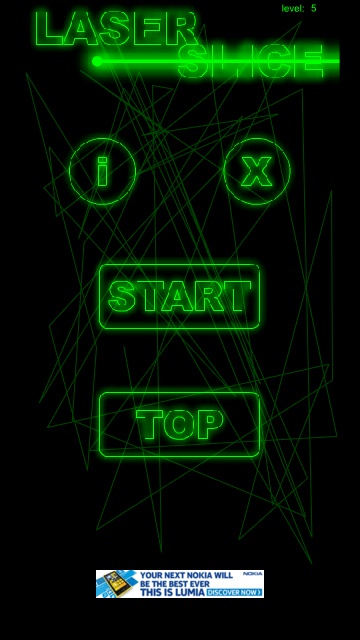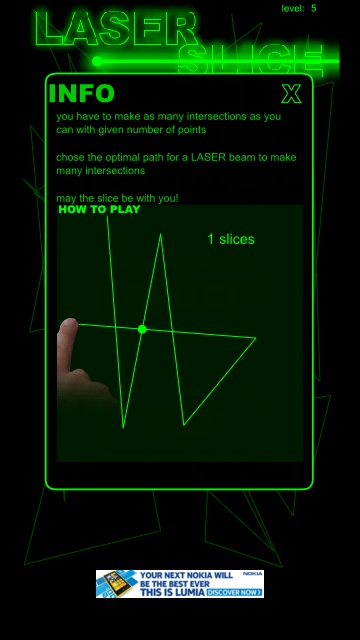 The splash screens have animated lasers moving randomly - is it just me, or is this all very remeniscent of the old 'Battle Zone' arcade game? The help screen has an animated finger showing roughly what to do, which helps.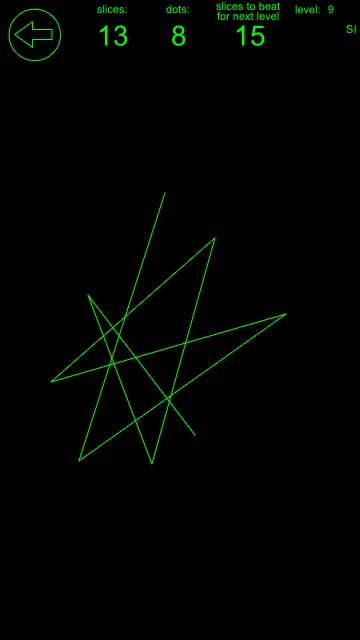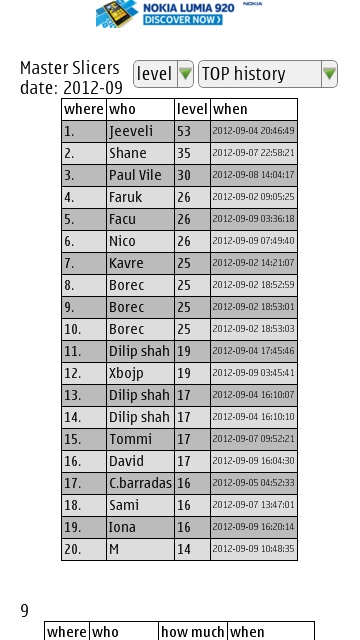 You get as many dots as are in the number of the level you're on - and you have to 'make' the target number of intersections in order to proceed to the next level. Unfortunately, your game progress isn't saved, so you have to start the game afresh each time. OK, so it'll only take you three or four minutes to get to about the tenth level each time, but it's frustrating nevertheless. 'Jeeveli', in the online high score table shown above must have had the patience of a saint and the concentration of Einstein....!
Laser Slice is ad-supported and free in the Nokia Store.