Moreover, the version (build 5616) of the suite in SW_update for the likes of the E7 and N8 is actually a later build than that on any other current Symbian devices, including the 808 PureView. Prior to today, these older devices had been stuck on Microsoft Apps Suite 2.00. Probably just minor tweaks and bug fixes, but always worth being as up to date as possible.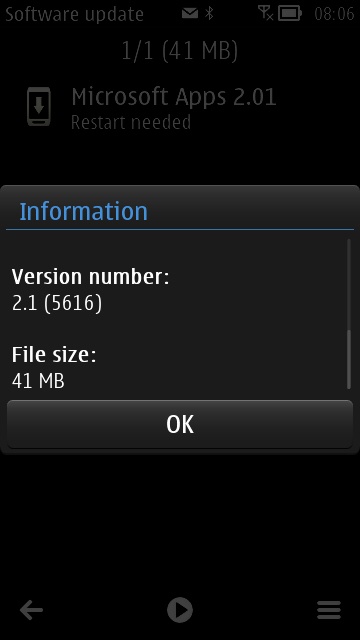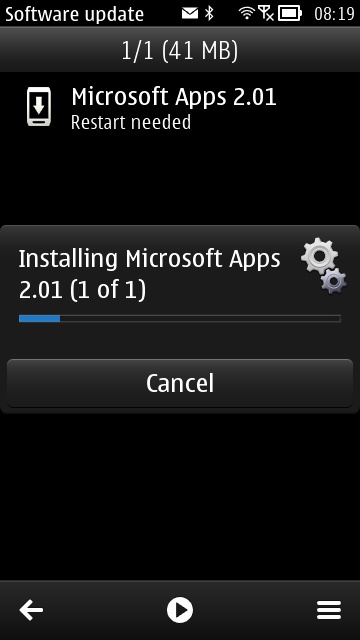 Note that, now Microsoft has accomodated installing some of the Suite to mass memory, the exact same version is being offered to both E7 and N8, simplifying things for everyone. No doubt build 5616 will appear for newer devices too if it's thought worthwhile.
In addition to OneNote, Office, Lync and PowerPoint Broadcast, Microsoft Apps Suite 2.01 includes a number of improvements to Mail for Exchange and even tweaks to the UI and functionality of Symbian Mail, so if you're a MfE user in particular, I'd recommend installing this platform update.
Note also that, although an entry for this suite is present in the Nokia Store, it's only a stub utility that then downloads all this anyway. So best go via SW_update and be sure.