Each level/puzzle offers a different combination of obstacles - blocks, barriers and so on. 45 levels in all offer a lot of gameplay, considering that most levels require ten or more tries in order to figure out. There's a bonus level at the end if you managed to complete all the others in 'par' or less - something that's almost impossible in my experience!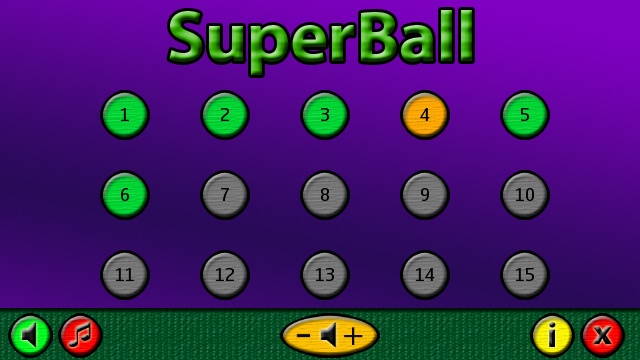 The sound effects ('boing' noises, very annoying) and music (burbling electronic ambient, quite pleasant!) can be toggled on or off separately, thankfully, though having the music off by default seemed a little strange.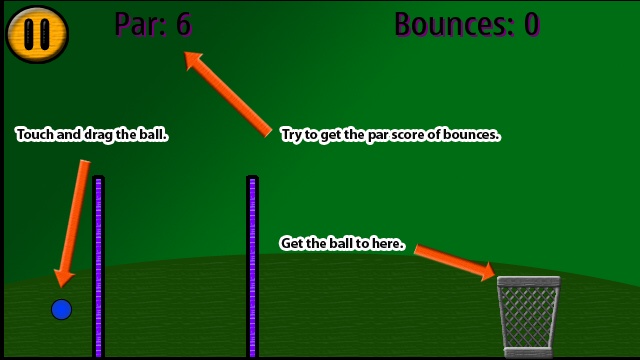 The first level helpfully shows roughly how to play. Interestingly, the 'drag' part of the action is limited by the sides of the screen and obstacles, so in order to build up enough vertical movement you usually have to start with a heavy bounce into the floor. All part of the puzzling fun...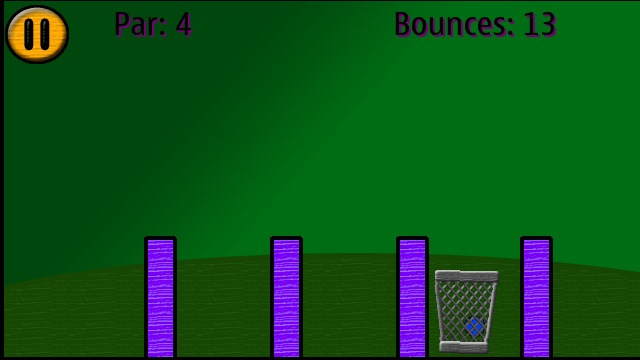 At first, your attempts to get the ball bouncing right will be somewhat random, but then you start to appreciate how much horizontal and how much vertical velocity is needed and then there's a very Angry Birds-like level of physics estimation.... One nice touch is that the waste basket has mass and can be knocked, wobbled and even tipped over, the ball can even roll in from the side - it all counts!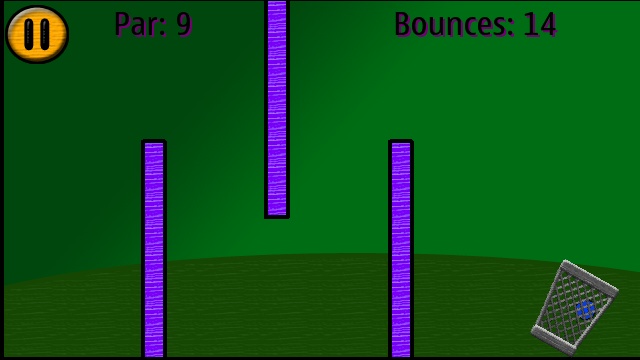 Yes, the graphics are a little bare bones, but at least they're clear, the gameplay is original and there's plenty of it. And, best of all, SuperBall is currently free in the Nokia Store for a short time, so grab it while you can.