Here's the description of New Scientist Quiz in the Nokia Store:
Well now you can really put your knowledge to the test with the fantastic weekly New Scientist quiz app. Designed to push your mind to its scientific limits you will need to answer against the clock.
Which is pretty accurate, though a little minimalist. Much like the application itself.
Here's the set-up: it's more or less assumed that you read each week's New Scientist magazine and this little game accompanies each issue, with the quiz pulling out ten factoids from the issue to check how much you remembered from the articles. Each week, there's a new paper issue and a new online quiz, accessible through this dedicated application.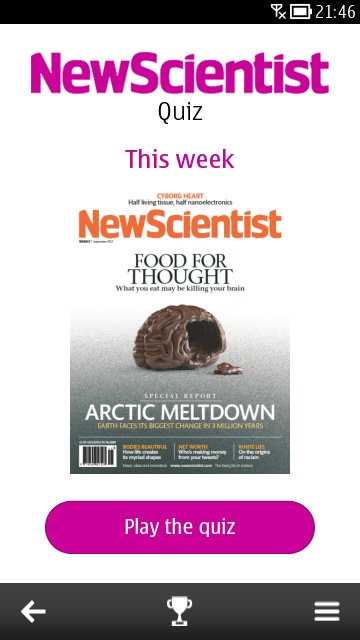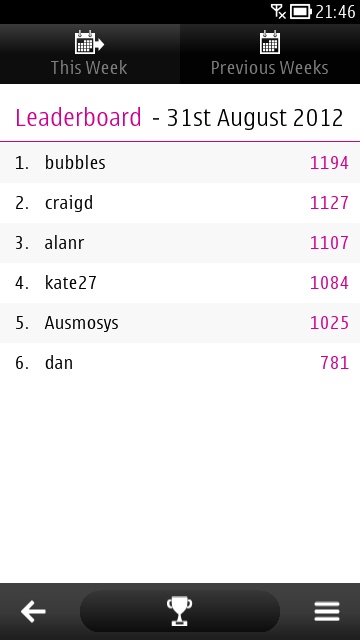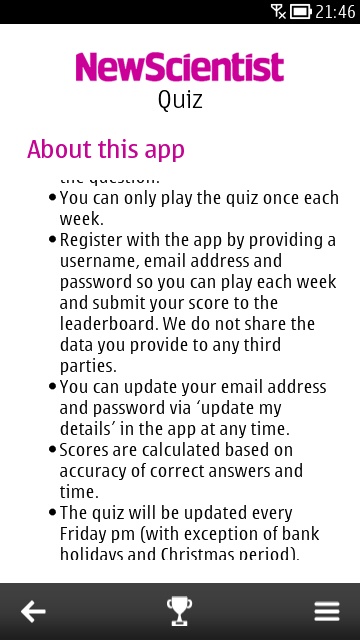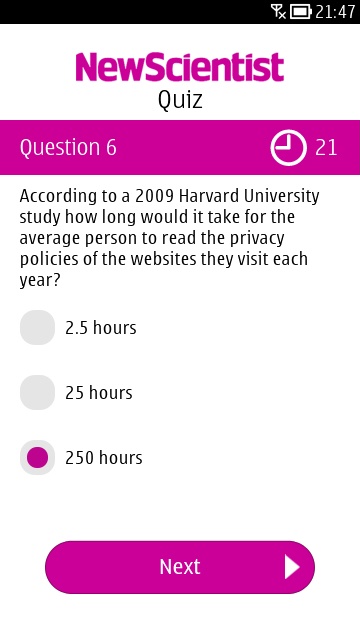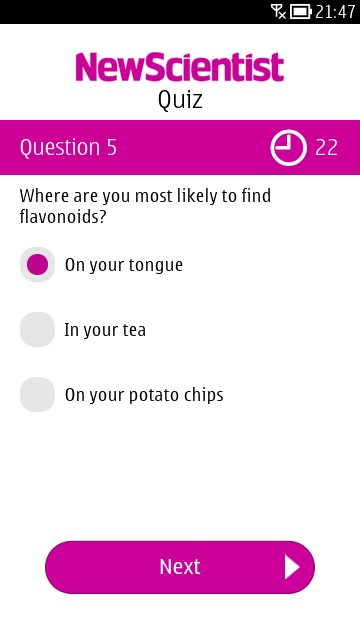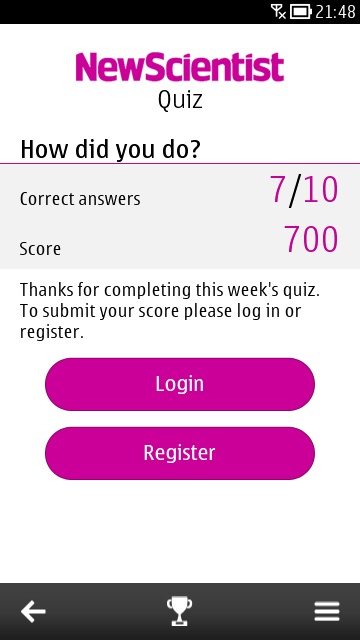 The thing is, there are only ten questions, the quiz is over in about three minutes and then there's the wait until next Friday. Despite the whole concept being a great idea, the implementation is all very underwhelming. Which might be OK for a freebie, designed to give publicity to the commercial magazine. But it feels a bit feeble to expect people to pay to play for something which essentially is promoting a magazine that you also have to pay for.
Still, at £1, this may still pique your curiosity - the questions are certainly well picked - I was able to answer quite a few even without picking up the magazine, so maybe the game stands alone after all?