Here's the free version of Barbell Gym Tracker in action: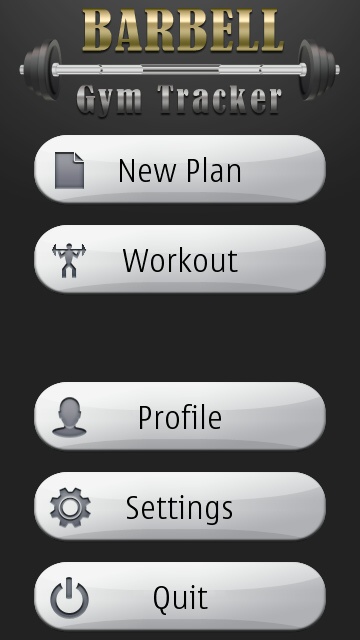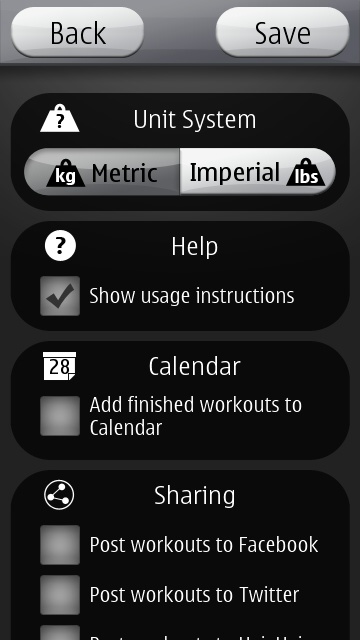 There's comprehensive support for building up a personalised exercise regime, right down to specific repetitions of specific variations. Reporting on completed workouts into Calendar is a nice idea, too.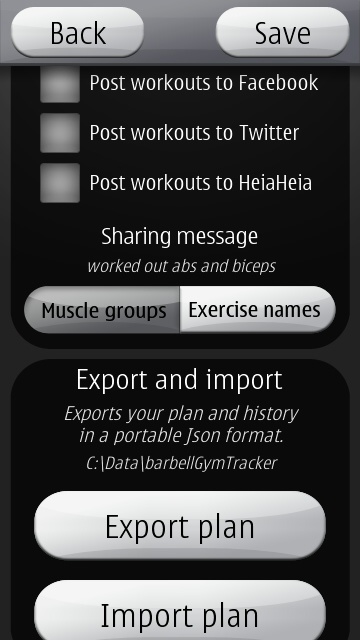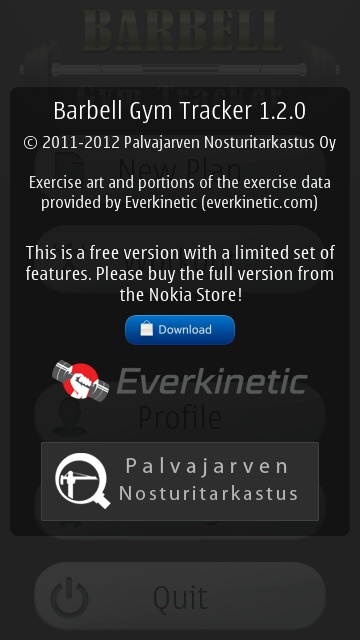 I hadn't heard of 'Json' format, but I'm sure it's a standard in the gym tracking world, with both import and export present. See below for the link to the 'Pro' version if you like what you see and need the full programme.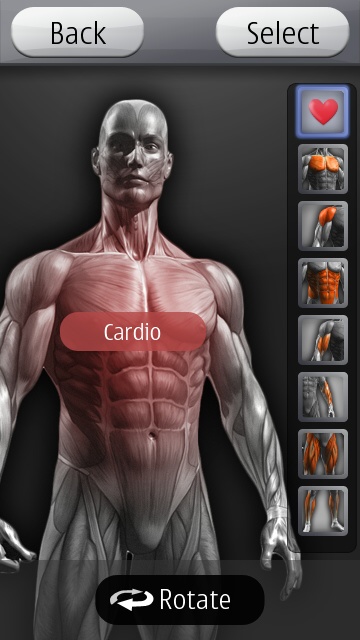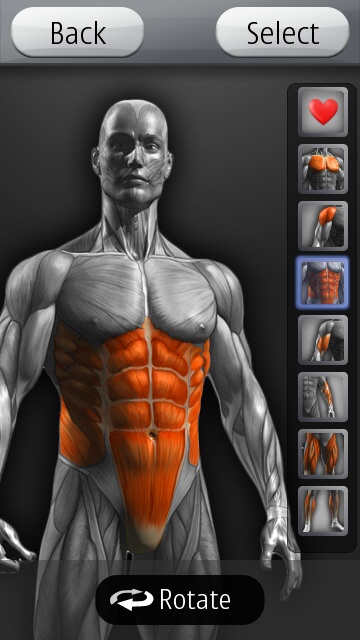 Some graphically impressive muscle group diagrams - this is the screen to show off to your friends about how you're shaping your finely toned physique(!)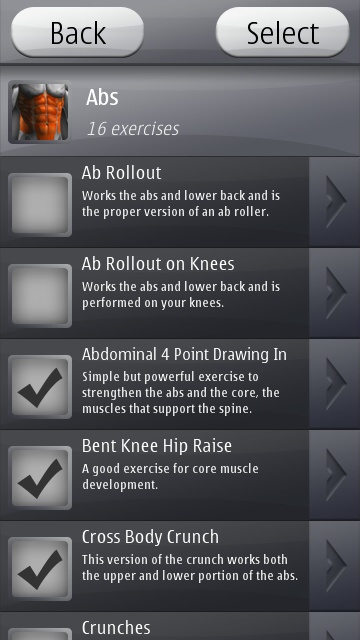 Over 300 individual exercises are in the database, along with diagrams, instructions and helpful tips; it's easy to pick the ones you want to attempt in order to build up specific muscle groups.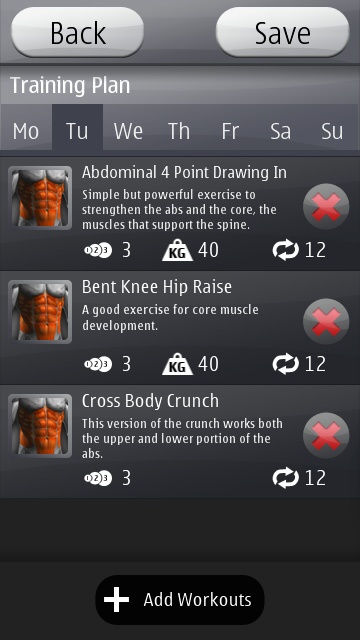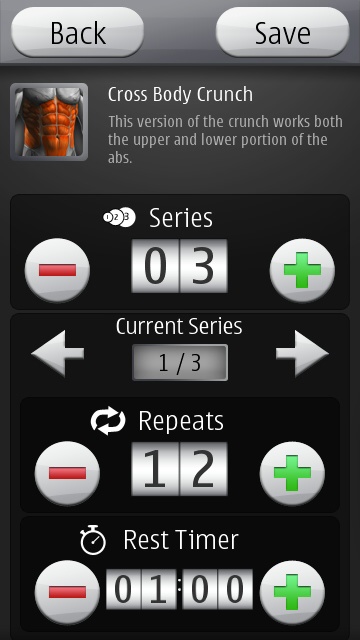 Bit by bit, your training plan will grow; exercises can be tweaked by tapping on them, to change repeat numbers and rest times.
You can grab the basic Barbell Gym Tracker from the Nokia Store for free, though note that there's also a 'Pro' version, for only £1, promising:
'user profiles, statistics and advanced planning features that aid you with tracking your progress even better, all free of ads. Future updates will contain language packs, exclusive to the Pro version!'
Costing only the equivalent of a minute or two of gym time, getting the 'Pro' version first might even be the sensible move - I'd have expected it to be a lot more than £1.
dd