Here's Red Bull Music Academy Radio in action: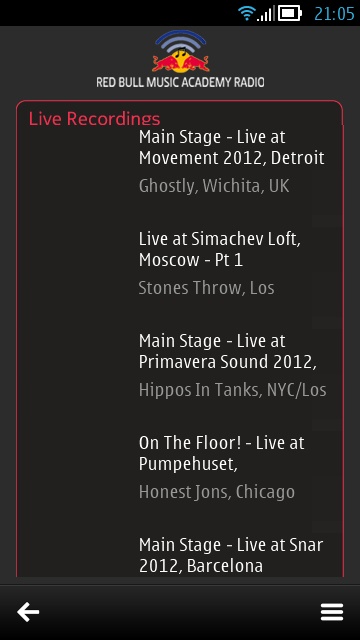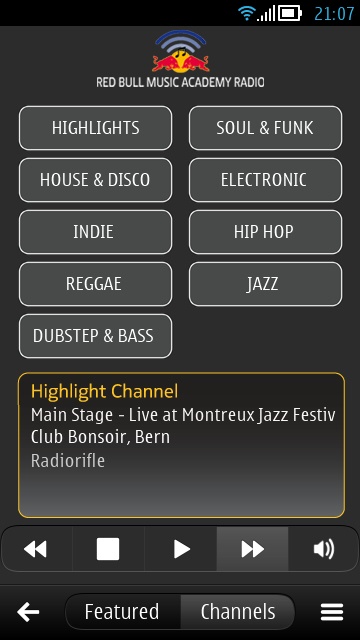 Some of the live recordings available; some of the categories, too...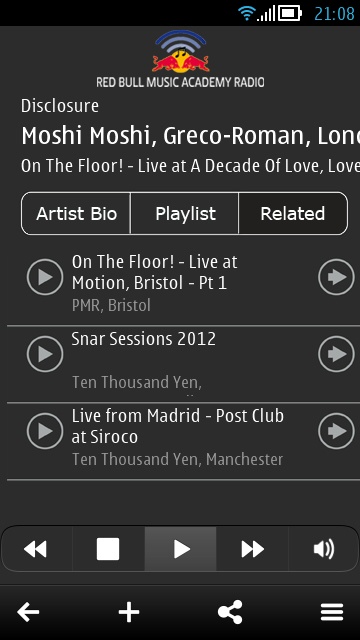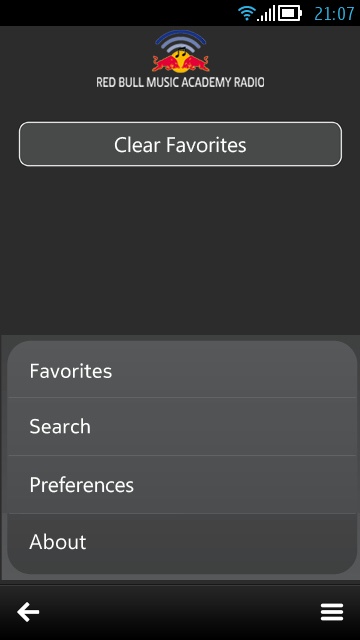 The related tab in many recording info panes is often a good jumping off point; I said 'broken' above because the pop-up menu here didn't work at all, at least on my Nokia 808 running Symbian Belle FP1. Better QA needed, Red Bull and your development team...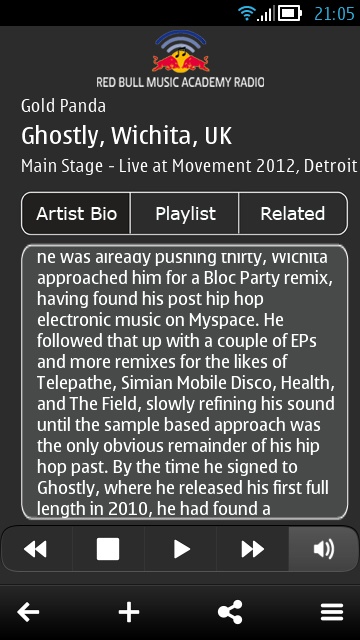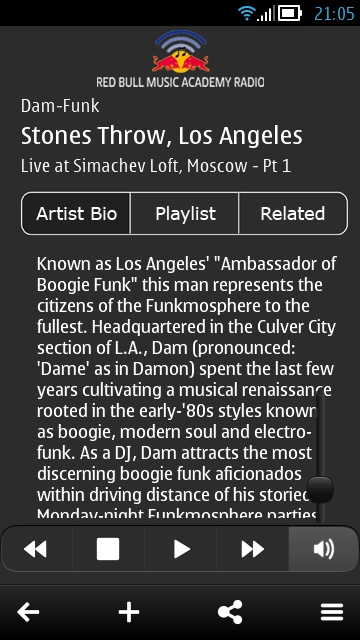 The music, the bios and the quantity of music are where Red Bull Music Academy Radio is at though.
The bitrate isn't clear and there's no way to skip around within a stream, but quality seems pretty high (I listened on high spec headphones). There's also no support for phone volume control buttons, so you have to use a very fiddly on-screen control.
Frequently confusing in its interface, partially broken, Red Bull Music Academy Radio is still worth a look if you're into house music as it's a free download in the Nokia Store.