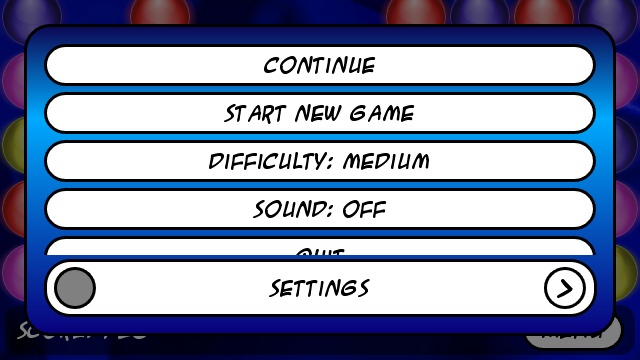 The presentation is a bit 1990's, but hey, retro's always in, in my book. Three difficulty levels give access to different sized grids, with more colours - in the harder levels, parts of the grid are off the screen initially, but you can swipe around as needed.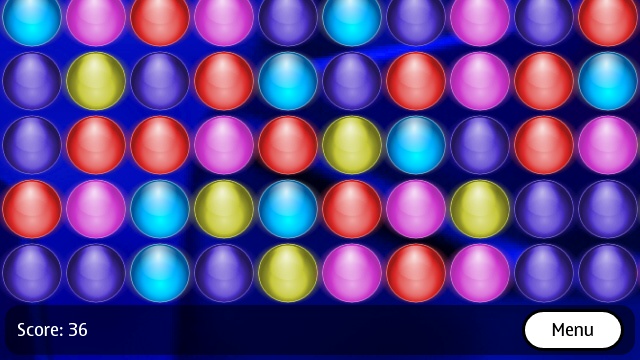 There's nice animation as blocks of colour are matched and dismissed, ditto when blocks of blobs collapse under the downwards (and leftwards) pull of gravity.
NB. Notice the different font used in the screens above and below. I suspect this is either a QML bug or, more likely, a small bug CuteCube's code!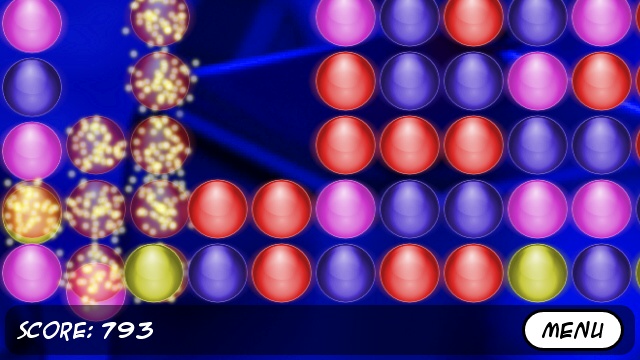 Your score racks up as you play - you get more points for dismissing more and more blocks with one tap, leading to the usual SameGame strategies of arranging dismissals in order to bring large colour masses together.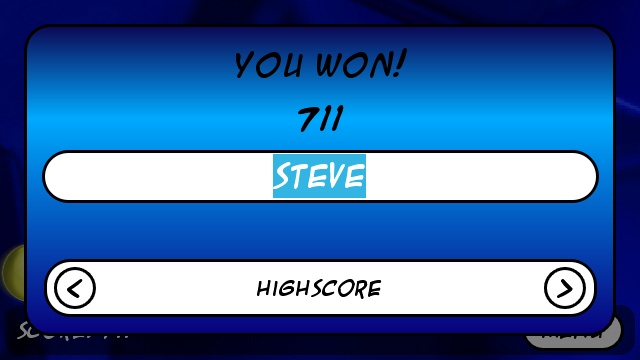 CuteSame is £1 in the Nokia Store. Yes, the implementation is fairly barebones, but there's enough here to be attractive, the gameplay is time-honoured and come on, it's only a quid for possibly tens of hours of happy tapping. Recommended.