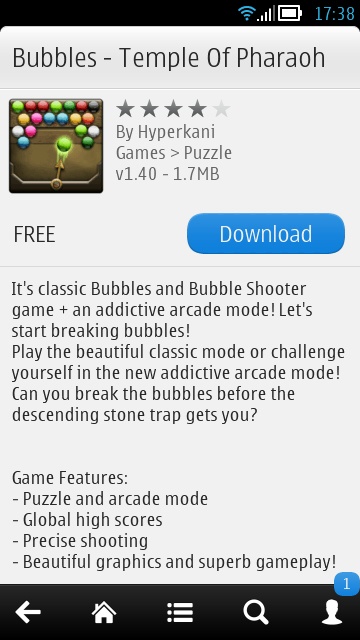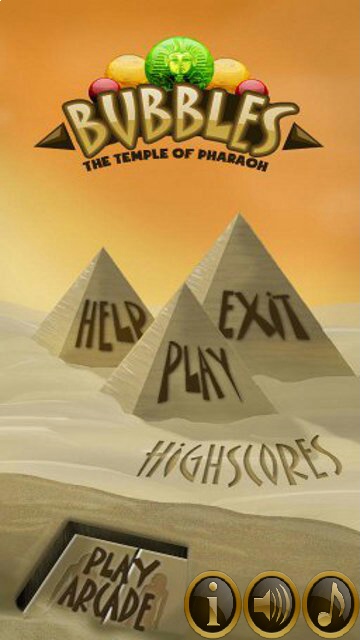 Heres the ad-supported free version - the arcade mode pits you against the clock, while the standard puzzle mode sees you advancing as far as you can with limited balls per level. The egyptian theme is a bit tenuous, but is carried through from main menu to game backdrop.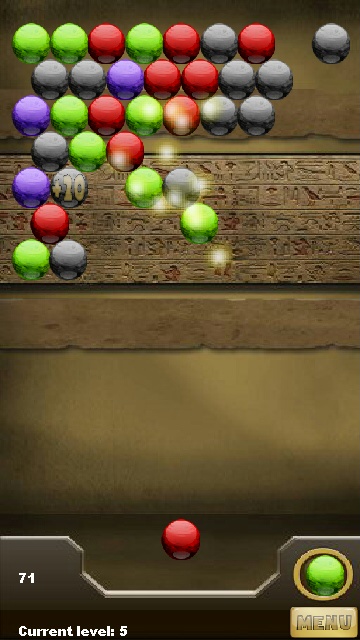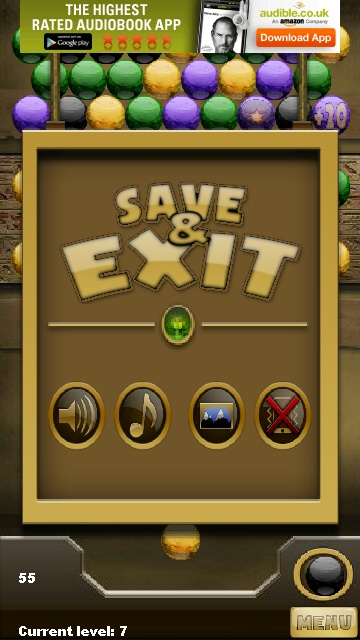 Gameplay is as you migght expect, just tap to aim, though the ball animation isn't very smooth - disappointingly so. I found the jerkiness was tolerable if I turned off the 'vibrate' feature, giving the device's processor one less thing to do, perhaps. You can also turn off the game sounds and backdrop, though getting rid of the latter doesn't help much and ruins the atmosphere.
Extras over the standard bubble shooting fare are multi-coloured spinners, bombs and chainsaw bubbles, which match, blow up and slice through the bubble field respectively.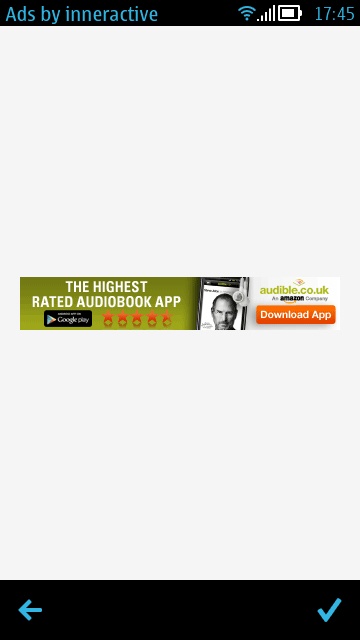 Ads appear as banner on each level completion screen, plus occasionally as full-screen interstitial adverts, though as ever I'm mightily unimpressed with some of the ads served up - e.g. the one on the left doesn't fit properly and the the one on the right is for an application which isn't available for Symbian - so what's the point? More ad curation needed, methinks....
Not a bad game, but not silkily perfect either - room for improvement.
You can find Bubbles - Temple Of Pharaoh here for free in the Nokia Store - or buy an ad-free version for £1.50.