The case design is a mix between a flip and half-pocket case. The lower half of the 808 is held securely in a half-pocket, while the upper half is protected by the flip cover. This means the Nokia 808 PureView can be comfortably used while sitting in the case, both in smartphone mode and in camera mode.
Key features of the Nokia 808 PureView case include a magnetic closure system, money pocket, cut-out for key ports and buttons, optional belt clip, soft leather lining, and ABS protection.
The Nokia 808 PureView case will be available in black, brown (tan), red, green, and blue. It will cost €85 and will be available both direct from Piel Frama and from the usual third party stockists (e.g. Amazon, Mobile Fun).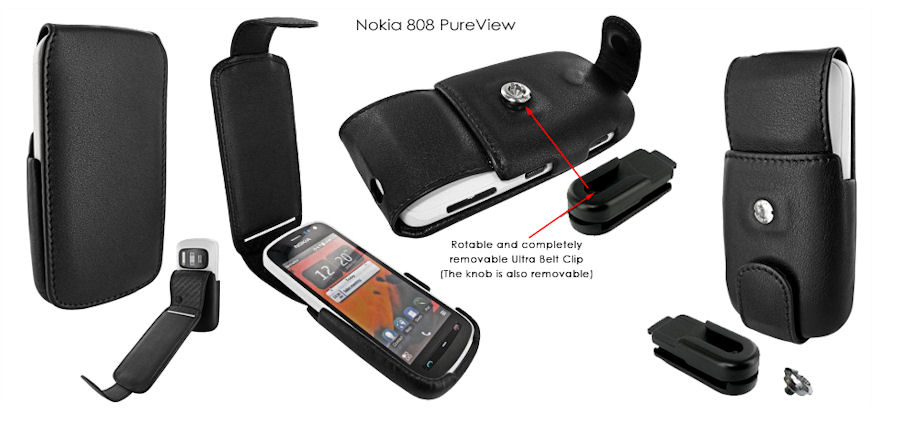 Piel Frama also make cases for a number of other Nokia smartphones; if you're looking for a high quality leather case then Piel Frama is a good option. The cases are pricey, but that's really a reflection of the materials they are made from, their quality and their durability.