I think it's safe to say from the profile of the device that it was a Nokia C7, with the Nokia 701 being an outside chance.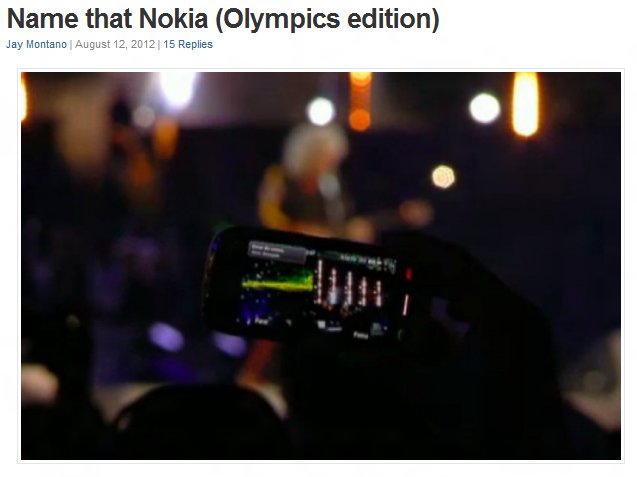 On one hand, given the number of Symbian devices in existence, it shouldn't be so strange to see that at least one of the hundreds of athletes was carrying one.
On the other hand though, any fan of any platform can tell you about the little spark of pride that's felt when one of their devices appears on the television. Given that Symbian's popularity is now dwindling, and most TV shots of mobile-toting athletes last night seemed to suggest that Samsung and Apple were in vogue - it was even more heartening to see one our favourite Symbian devices on duty capturing treasured memories for someone who was having the time of their life.