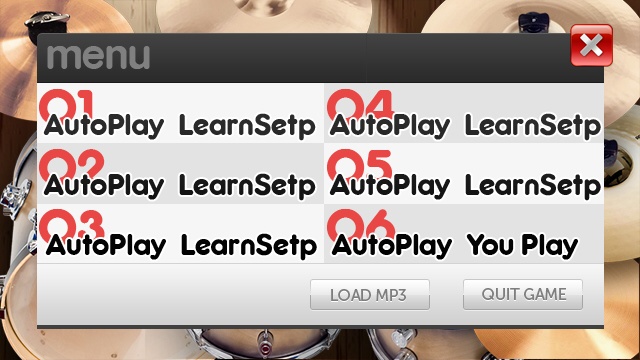 Five predefined drum patterns are preprogrammed, with a 'learning' mode for these, where you try to copy what is played. Curiously, the sixth 'Autoplay' is a (presumably licensed, but who knows?) recording of Coldplay's "Yellow", the idea being that you play along to the track!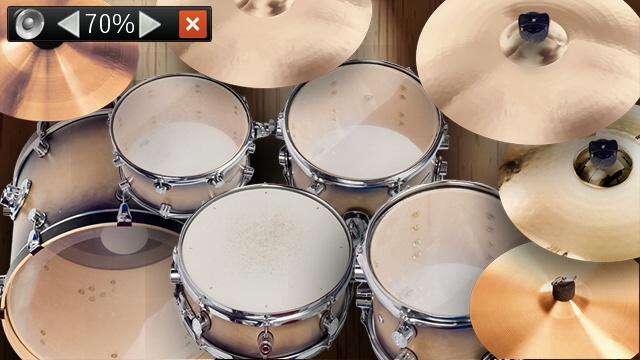 The digital samples used for each drum are very quick, there's almost no lag at all while each starts playing - they're also very loud and, as far as I can see, there's no way to turn the drum volume down - the controls shown above are for the backing track (in this case Coldplay). On an N8 or 808, the loudspeaker will make this almost unpleasantly loud.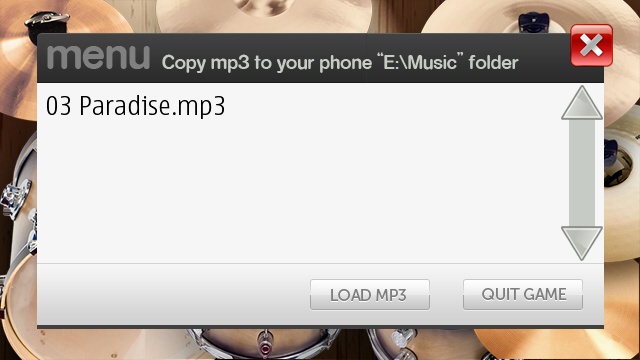 There's a 'load music' function, though you do have to put MP3 music in a specific folder for it to work. In this, staying with the Coldplay theme, I went with "Paradise".
All of which is fair enough, albeit a bit limited, but DrumTeacher is buggy. Numerous times I found the drum sounds not played and I had to switch patterns to get them back. Then the app crashed without warning. Kudos to the developer for the idea and implementation of the drum playback with minimal latency - but more work is definitely needed on the app as a whole.
DrumTeacher is £1.50 in the Nokia Store. Possibly one for drum fanatics only? And only then if they stick with the developer through an update or two!