Here's the clumsily-named 'What Car? Car valuations' in action: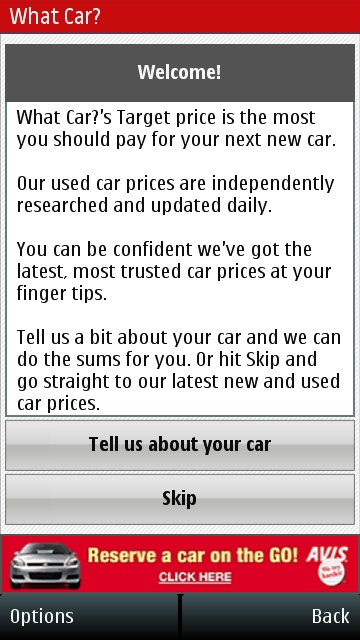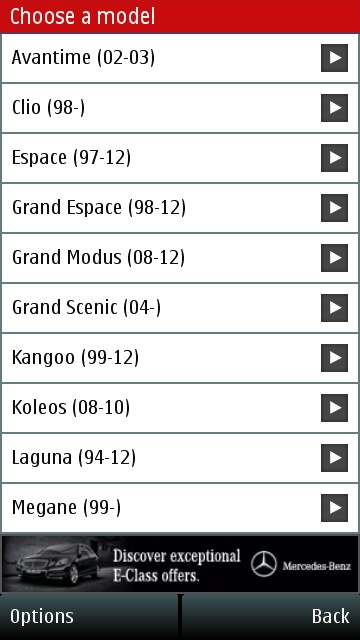 The app opens with a valuation of your current car, after which it gets added to your 'garage'.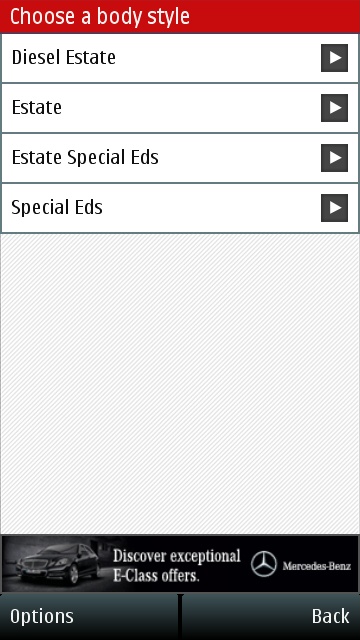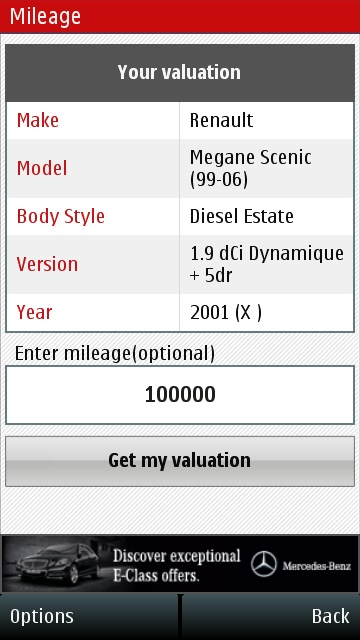 In my case it's a Renault Scenic, so I'm putting in the details and getting a valuation....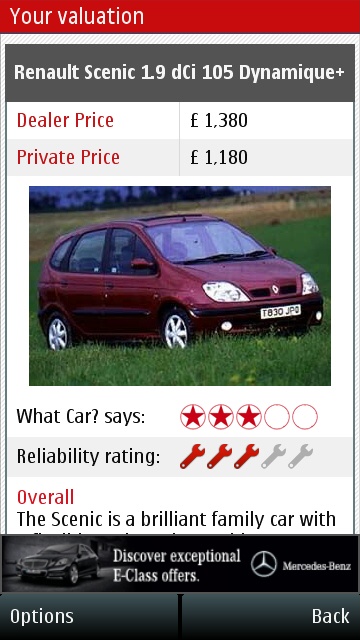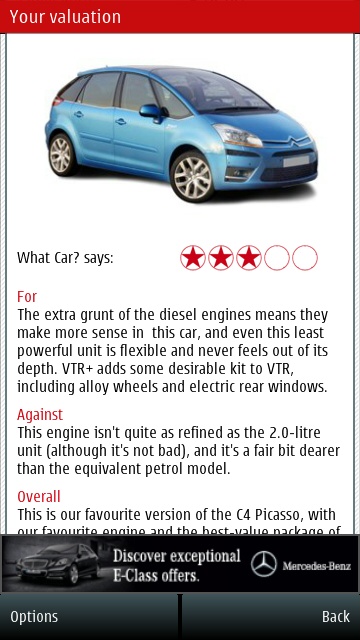 The values given are from a back end database and always up to date, I liked the mini reviews too, which are more useful when tracking prices of a car you're eyeing up, in this case a Citroen....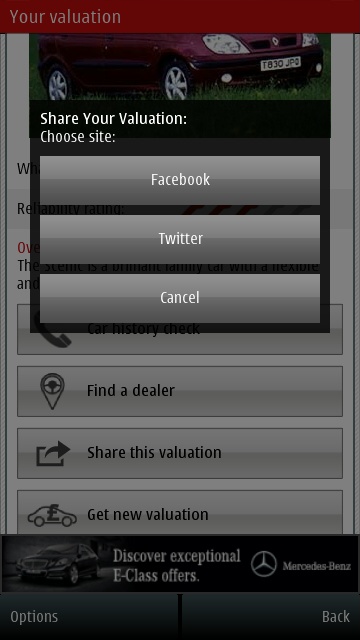 Valuations can be shared on Facebook or Twitter, though not sure why you'd want to do this....! I was impressed by the mini-series of five short films on buying cars second-hand. Less than five minutes of footage in all, but an incredibly tight piece of writing and editing means that there's a lot of facts/tips to take in.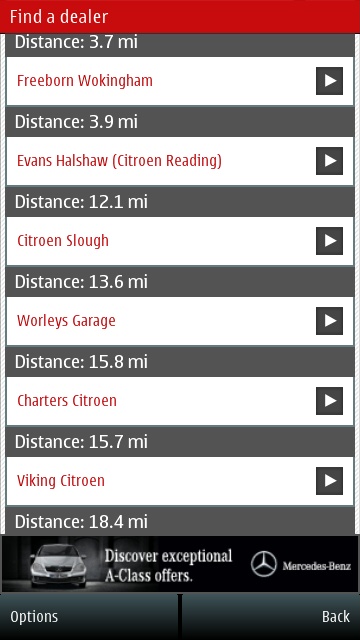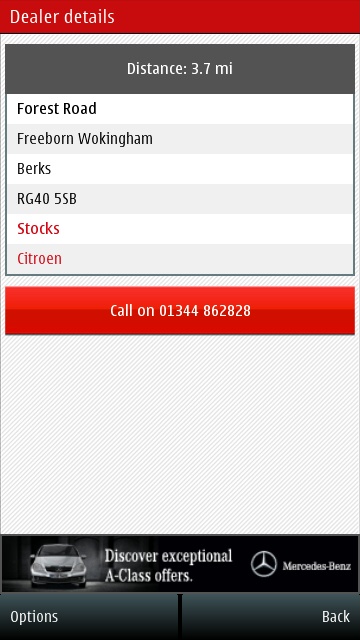 You can also find a dealer for a particular make of car nearby, though sadly without links to their web site or any idea of current stock levels.
What lets this application down (notwithstanding the price of 'free') is a slight confusion between 'User car valuations' and 'Target price'. The latter refers to brand new cars only, though with a link to 'User car valuations' right at the bottom, once you've drilled down to a specific model. At which point you have to start the whole make/model selection process all over again....
Although usability may not be perfect, for quick lookups of user car value in the UK, What Car? Car valuations is a decent and free tool, you can grab it for most S60 5th Edition phones and for modern Symbian here in the Nokia Store.