Here's Heathrow Airport Guide in the Nokia Store, a free download. And here's the application in action: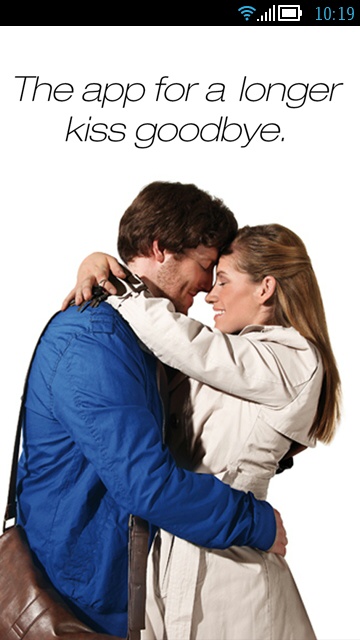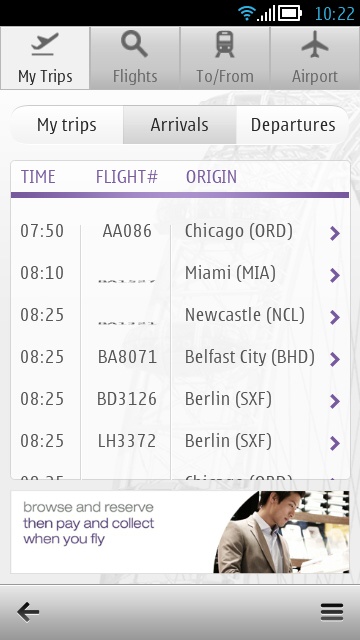 A slightly odd but touching splash screen(!); the app opens to arrivals and departures information. Note the animated flight numbers, caught here mid-change.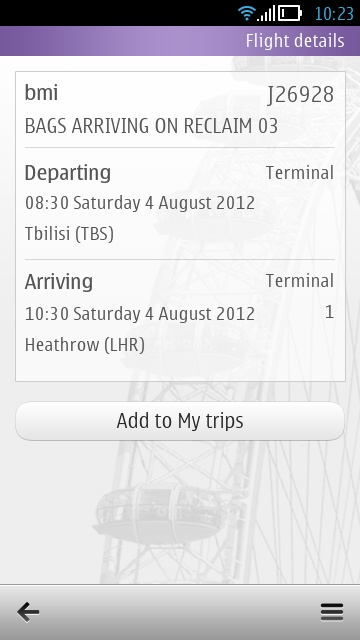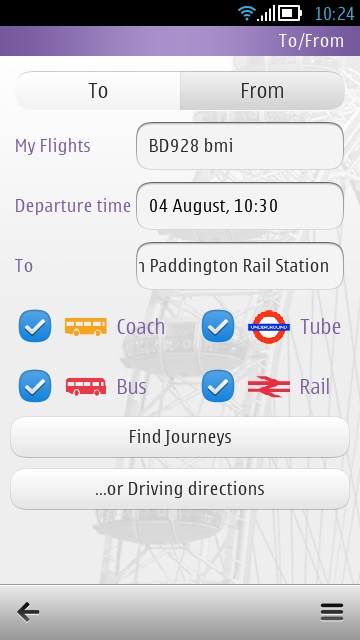 You can tap through to detailed flight information (left); planning an onward route (right)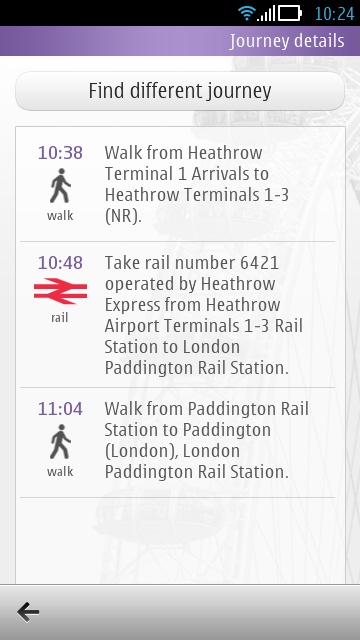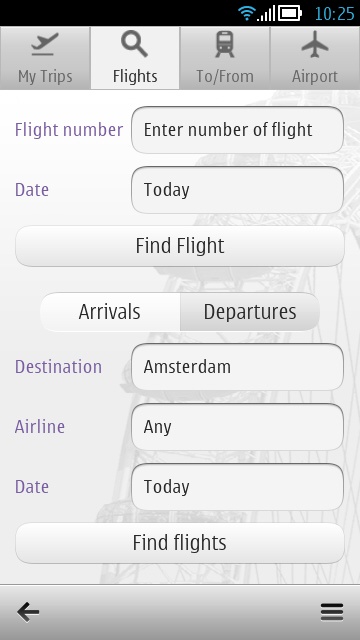 Onward route results, with schedule information and relevant numbers; planning a flight - I want to go to Amsterdam...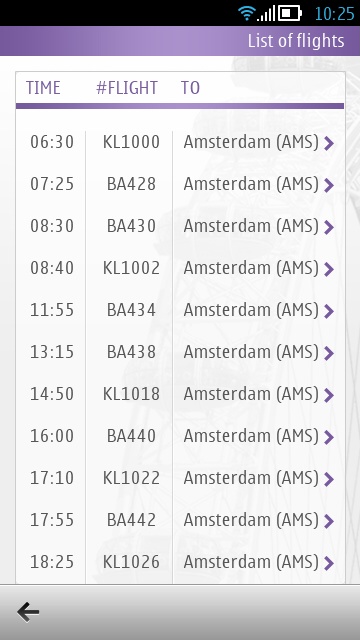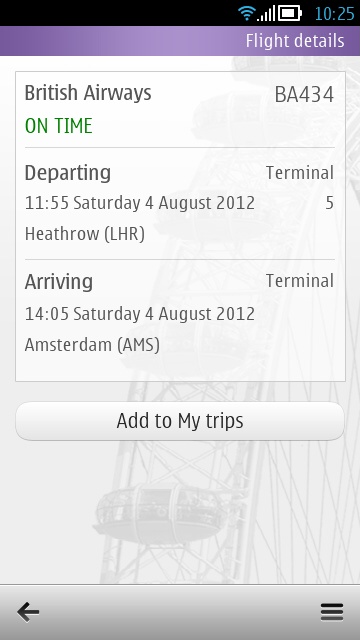 Looks like there's one in an hour and a half, getting me into AMS just after two o'clock. The 'Add' button then remembers this flight for your Heathrow Airport Guide homescreen.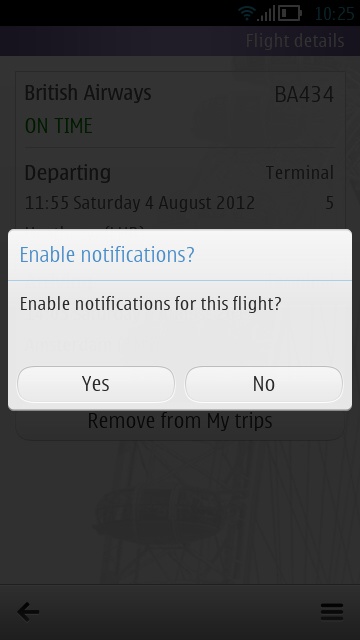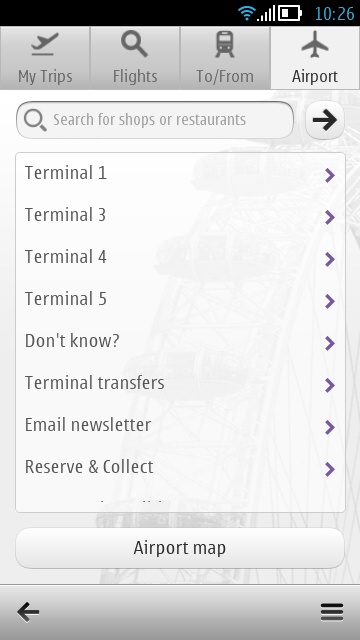 In addition, you can enable notifications, should there be a delay. More time, perhaps for that last kiss or last beer?; (right) the guide also has plenty of information about each of the terminals and facilities.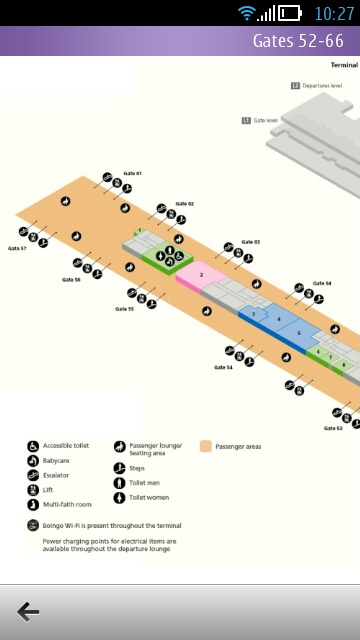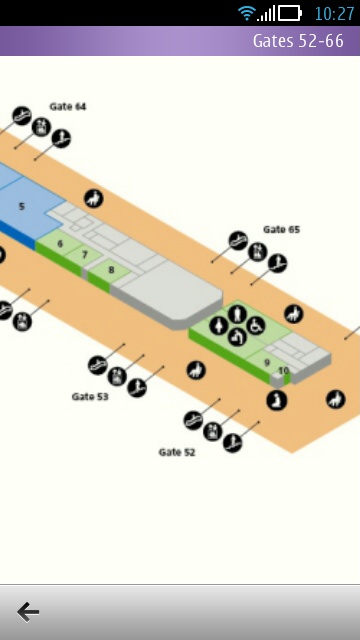 Clicking through to the terminal maps (Terminal 5 here) reveal useable graphics, though obviously ported from another mobile platform because they're not as crisp as they should be.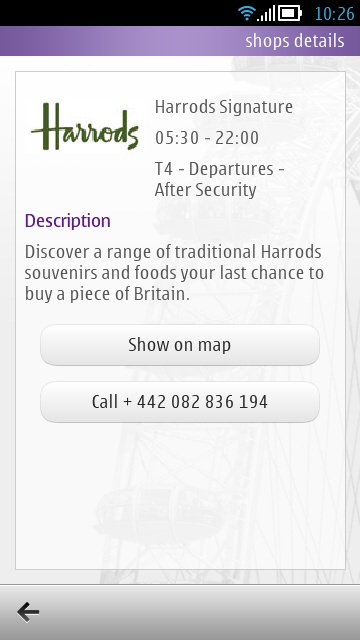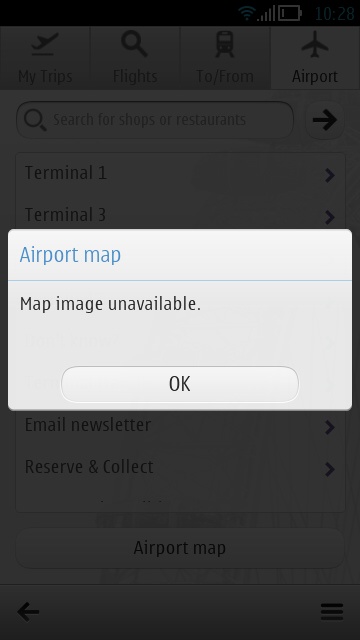 From the main pick lists, you can tap through to individual shops and facilities too, though the 'show on map' function often produced errors - I'm guessing these are teething glitches that the developer will sort out at the server end in due course.