In case you're not up to speed (see what I did there?...!) on interval training, Wikipedia defines it as:
Interval training is a type of discontinuous physical training that involves a series of low to high-intensity exercise workouts interspersed with rest or relief periods. The high-intensity periods are typically at or close to anaerobic exercise, while the recovery periods may involve either complete rest or activity of lower intensity.
Here's Sport Timer in action: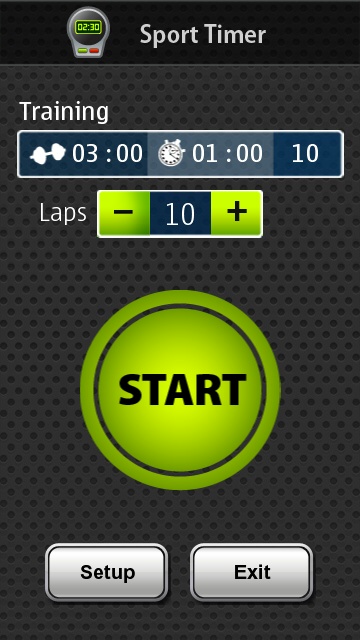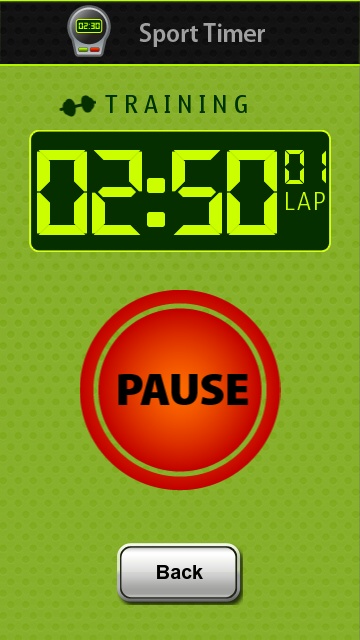 A default profile is there to start you off and show you how things work, tapping the main button sounds a klaxon and you're off...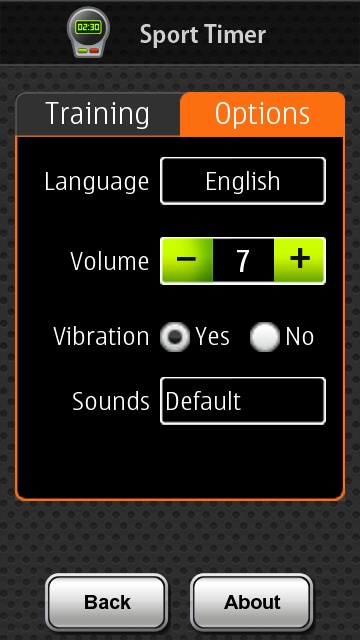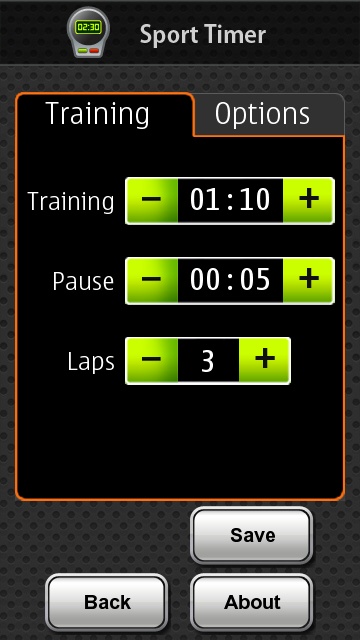 Various languages and volume/alert options are available; setting up a new interval profile (right)
A nicely implemented (in Qt) free utility, Sport Timer does one thing and does it well. Grab it here in the Nokia Store.