The aim, as always, is to provide an attractive theme that makes your phone feel 'new' again, while keeping the overall feel fairly dark so that the theme doesn't burn through too much AMOLED screen power drain on modern handsets.
Here's Rush Hour 2.0 installed: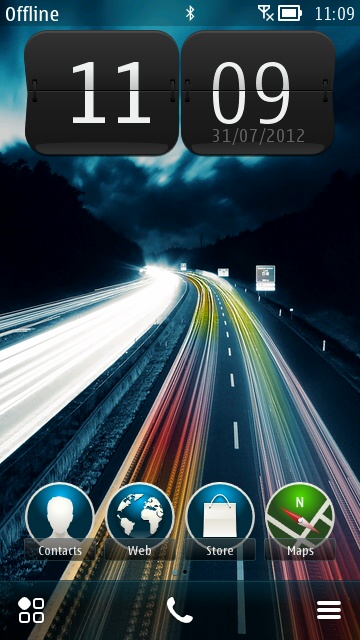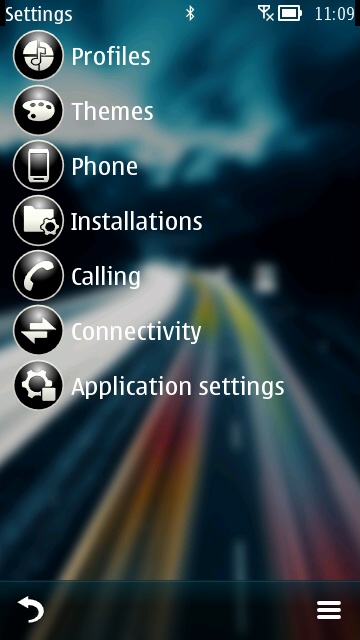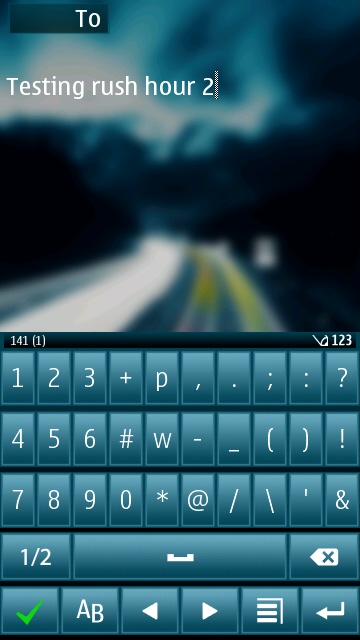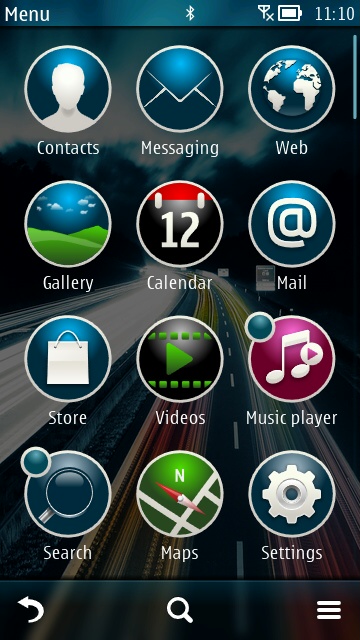 Nice, subdued yet colourful background, even the custom circular icons are all very recognisable.
Rush Hour 2.0 is free for the next month at the Nokia Store here.
Here's the commercial theme 'Dandelions Pro II' installed: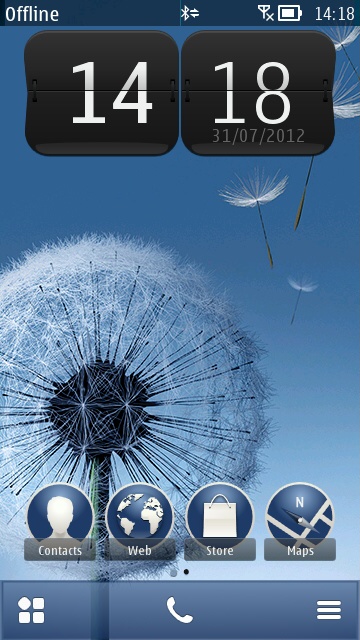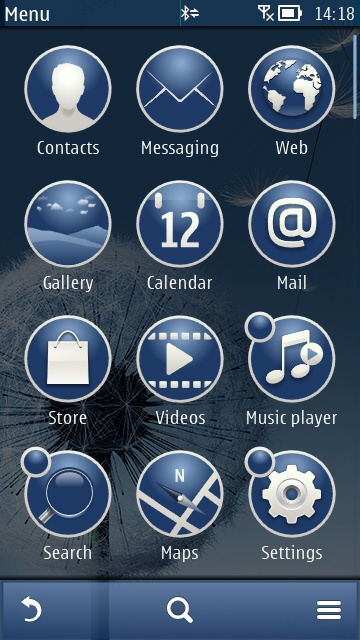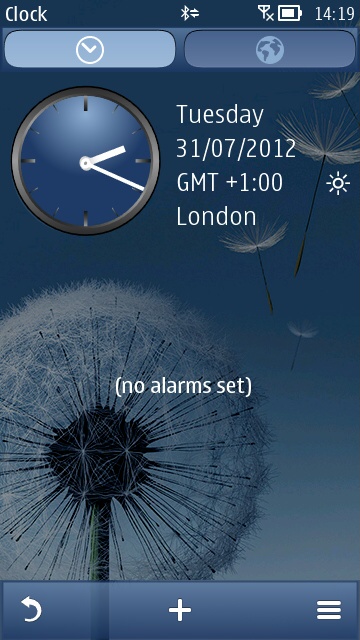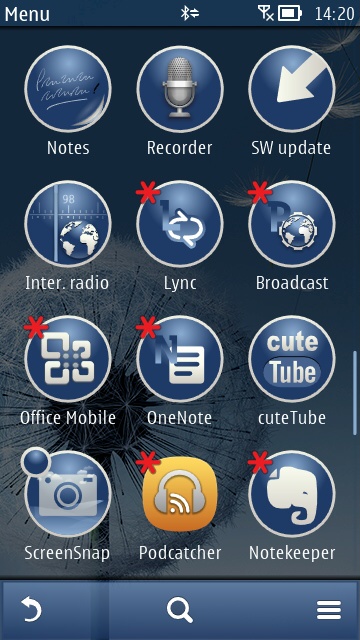 Although the look is obviously aimed at copying the Galaxy S III's default wallpaper, it does work quite well on Symbian here. There's also a sister theme to this in the Store with a 'blurred' background on the main menu, but otherwise the same.
You can buy Dandelions Pro II at the Nokia Store here, currently £1.50
UPDATE: Rush Hour 2.0 and Dandelions Pro II have now both been updated with even more extensive third party icon sets.