Here are screens of facinate in action: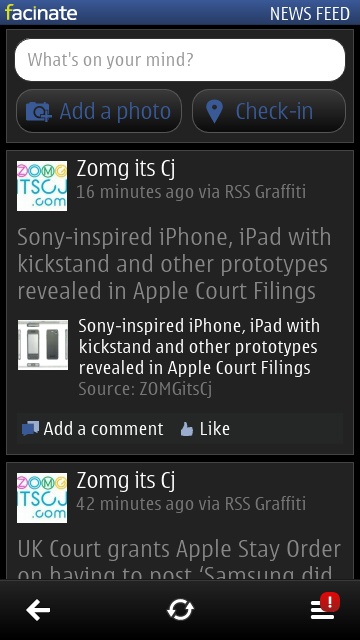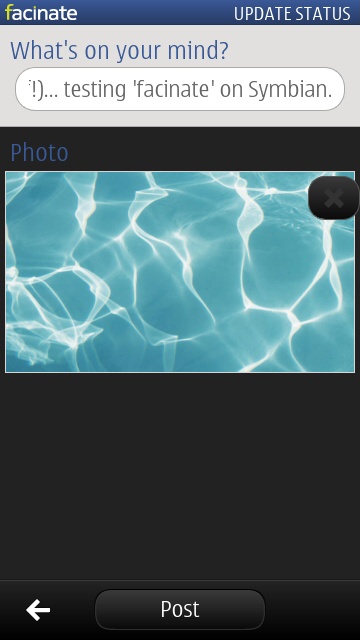 The interface seems to have settled down now and is resolutely Belle, complete with 'back' buttons, corner menus, swipeable data screens and a homescreen widget.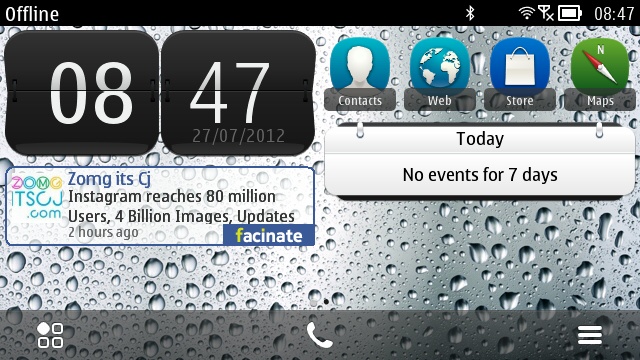 The widget animates and, when needed, also shows Facebook notifications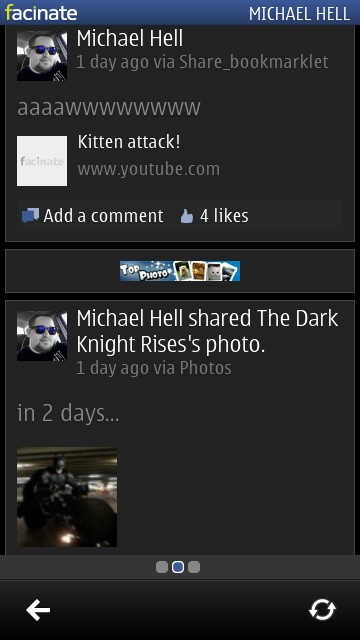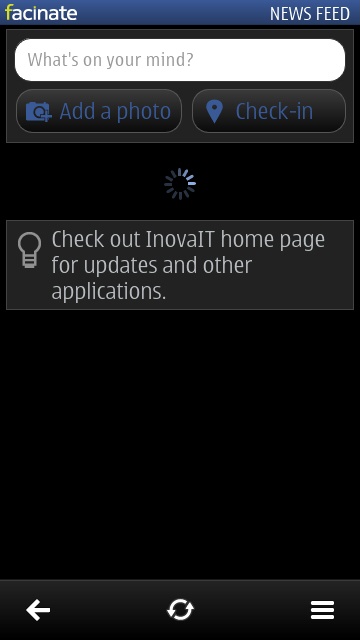 The free app is supported by inline banner ads (left), with extra plugs for InovaIT here and there (right)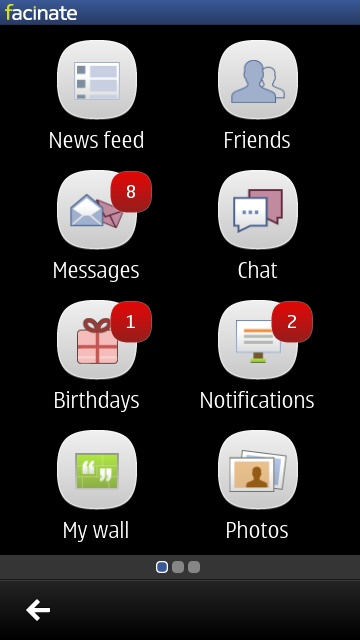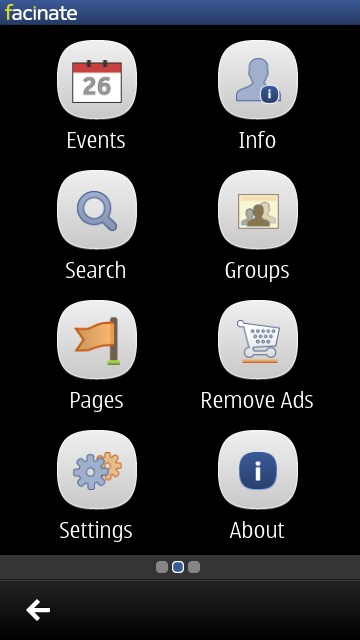 The two main facinate home screens, red numbers indicate Facebook notifications, obviously. Did you know Facebook now had so many facets? Confusing, isn't it!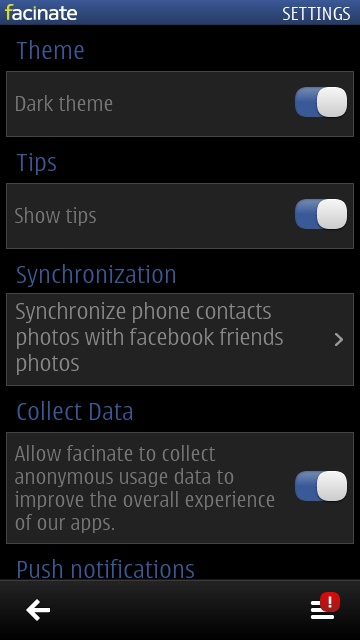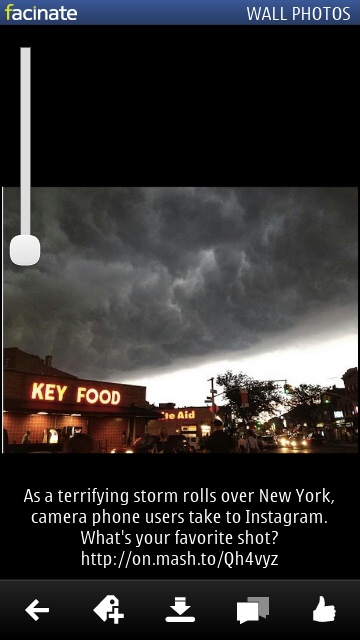 There's the usual choice of light or dark themes (the latter saving massive amounts of power on AMOLED screens); support for photos is particularly good, in terms of browsing around what your friends have been snapping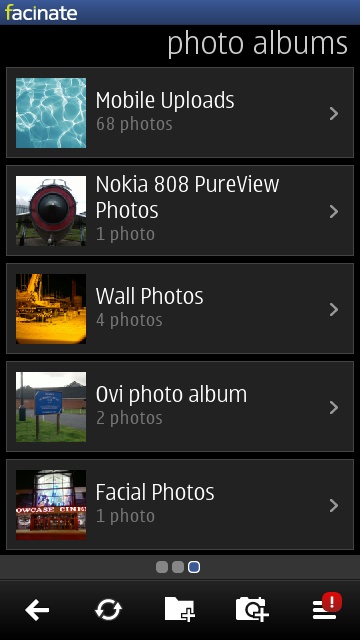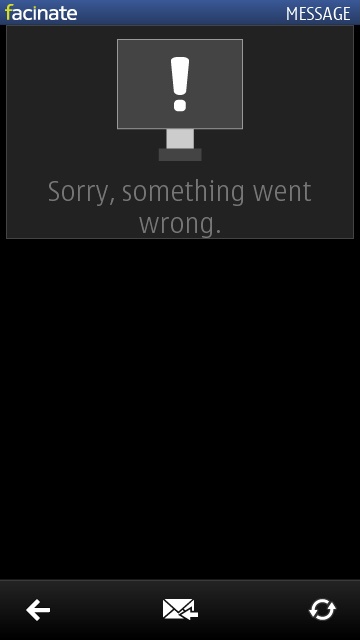 It's also easy to upload photos from your Gallery or take a snap on the fly, ditto with videos; sometimes things still do go wrong though - room for another update, I feel?(!)