The screenshots in the Nokia Store show a S60 device running LondonBus, so let me rectify things with some shots of it running on a Belle device: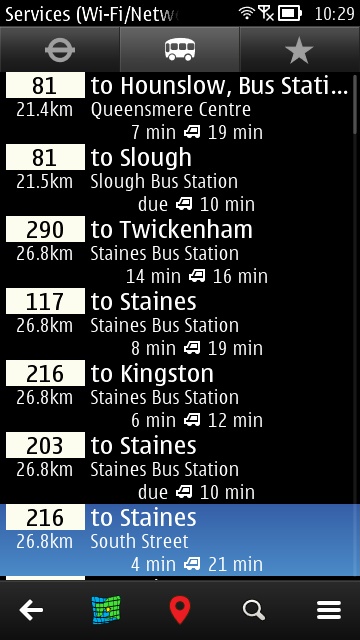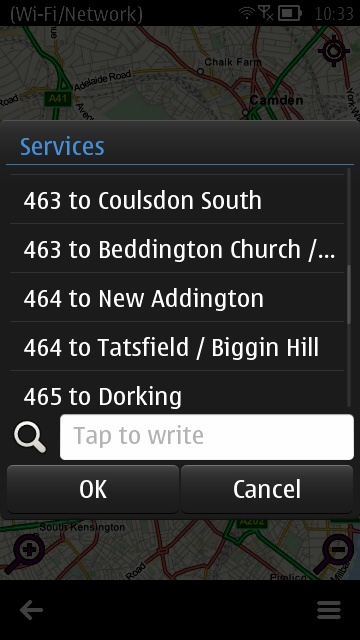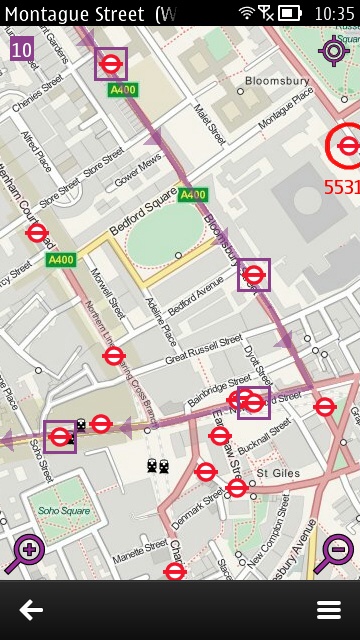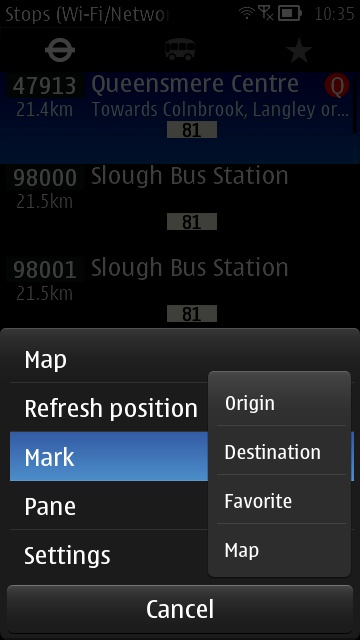 The developer says:
In view of the imminent London Olympics, I believe this app could benefit a lot of Londoners as well as visitors... The app is free (ad supported) and compatible with all Symbian phones up to 3rd ed FP1.


One small piece of trivia, the app is actually the little sister of SingaporeBus (http://projects.developer.nokia.com/SingaporeBus). The idea to extend the scope to London came from a comment by David Gilson on a podcast episode where he said that he was better served by Windows Phone than Symbian when it came to bus arrival times. I hope LondonBus levels the comparison.