From the article:
I know there are very few that think Symbian is good operating system, but I have to say the more I use my new Nokia 808 PureView and discover what it can do the more I am convinced that more people would like it if they gave it an honest chance. I previously wrote about some innovations Nokia has in Symbian and just discovered a new one last night that I wanted to share. When you realize that new devices are just now adding some of the functionality found in the older Symbian OS, then you start to understand it is a fairly powerful operating system that lacks the flash of iOS and Android.

I started off my evening trying to get my Nokia 808 PureView to share media via DLNA to my Xbox 360 and then realized I have my Xbox connected to the Internet via an ethernet cable fed through my wall and have no WiFi connectivity with it. I then thought about the HTC Media Link HD I tested out in June and decided to try connecting the PureView to my HD LCD using this device and the Nokia Play To app that lets you share photos, videos, and music via DLNA. I installed the app and it immediately discovered the HTC Media Link HD. The Nokia 808 PureView captures amazing photos and videos and as you can see in my image gallery, I was able to easily view photos and movies on my large TV as well as having the ability to enjoy music streamed to my TV and speaker system. The cool thing about photos is that you are able to zoom in and view the zoomed in window on your TV.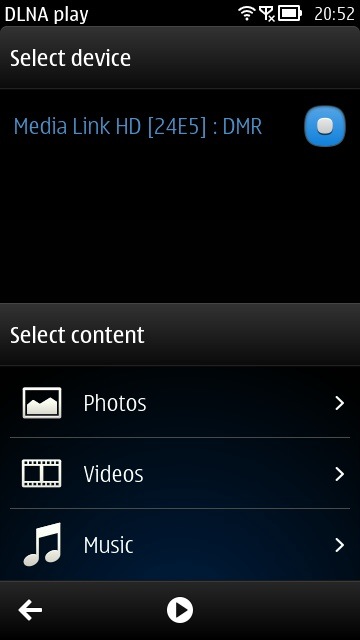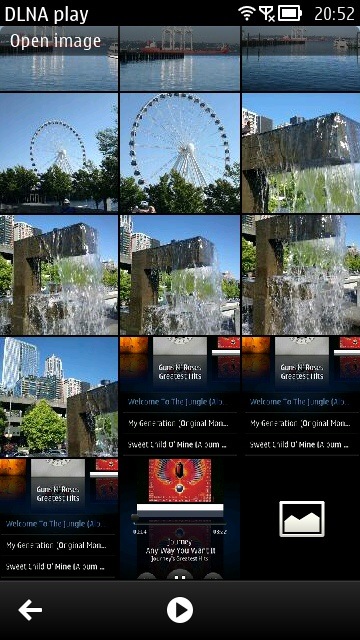 Nice demo, Matt! Check out all his screenshots from the experiment over at the original article.