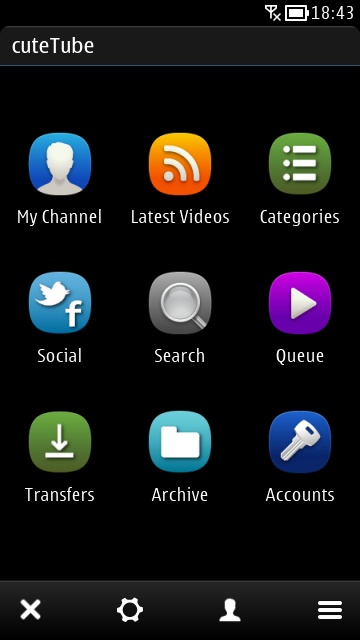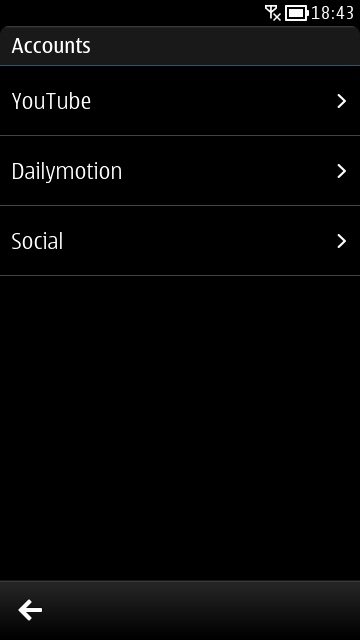 Version 1.2.0 was a significant update to CuteTube, with the following change log:
Full support for Dailymotion with multiple accounts.
New 'Social' feature that provides access to YouTube/Dailymotion videos retrieved from your Facebook and Twitter feeds.
Easy switching between accounts from the main screen.
Updated UI with many improvements, including a new main screen and greater use of tool buttons.
Improvements to search, including filtering and displaying of previous searches, plus retrieving of videos from a URL on the clipboard.
More advanced settings for search and playback/download quality.
Access to hints/tips via the 'info' buttons present in the UI.
Access to your private YouTube/Dailymotion videos.
Threaded conversations in video comments.
You can now reply to individual comments (YouTube only).
Confirmation that you wish to quit the application if transfers are in progress.
More extensive choice of video categories.
Access to your YouTube 'watch history' (videos watched via the website).
YouTube authentication now uses OAuth2 instead of AuthSub.
Full support for unlinked Google accounts, including the option to link an unlinked account from inside the application.
A number of bug fixes.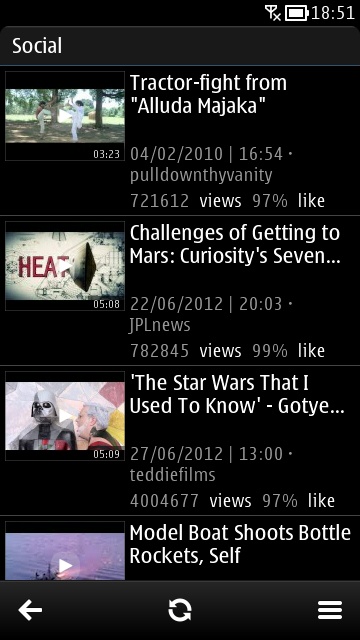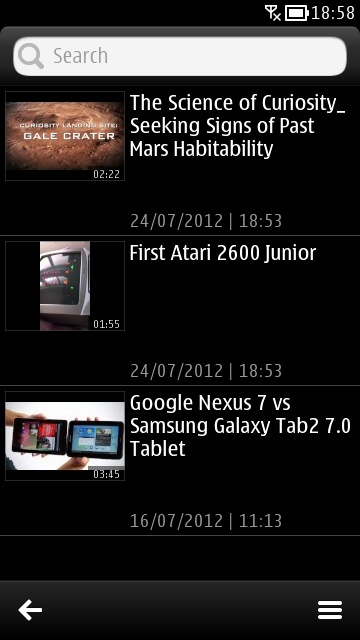 This version had a number of issues preventing users from being able to use it, and so version 1.2.1 brought us:
Fixed network issues in Belle FP1
Fixed Facebook login issue where "Secure Browsing" setting is enabled
Fixed UI anomalies in Belle FP1
As you can see in the screenshots, we have a whole new user interface, with a Symbian inspired set of icons, replacing the large icon and function name combination that we saw in previous versions of CuteTube.
Note: if you find that videos will not stream in CuteTube, you'll need to change a setting of your device, as per the instructions that Stuart has provided at https://sites.google.com/site/marxodian/home/cutetube/symbian#faqs
You can find CuteTube for £3.00 in the Nokia Store. Recommended.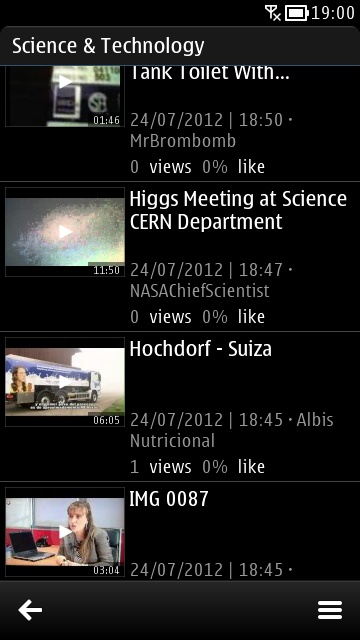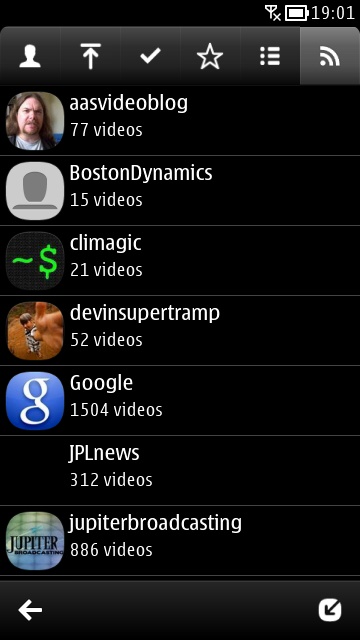 [Via Nokialino.it]