TouchFX works by creating an area in the top right or top left corner of the screen (your choice) where you can perform a number of touch gestures from certain actions. Those actions are a single tap, double tap, slide down, or a double tap and hold.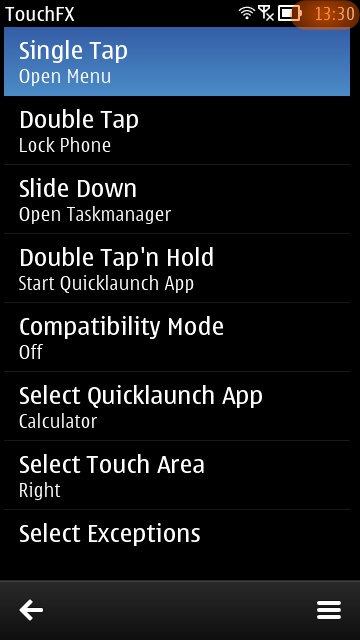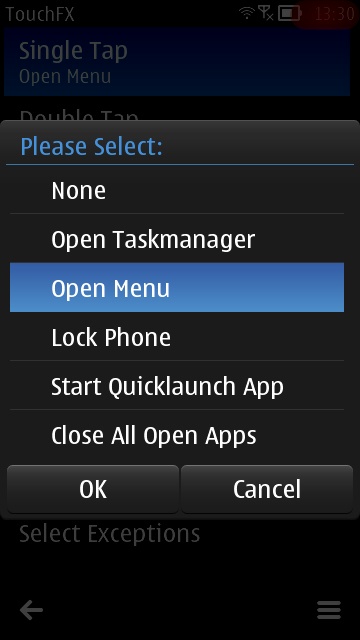 Spot the 'hotspot' in the top-right corner
TouchFX allows you to set what each of these gestures will do. There are six options to choose from: none, open task manager, open menu, lock phone, start quick launch application, or close all open apps. The quick launch application can be anything you want. You can also set exceptions for applications where TouchFX interferes with their operation.
TouchFX is £1.00 in the Nokia Store. If you are feeling limited baggy options for the singing user interface gives you this is probably worth a look at it gives you a little more choice and flexibility in how are you use your device.