Interestingly, PicUpR seems to date from late 2011, though I hadn't heard of it and there seem to have been a few changes along the way, presumably forced by changes at each service's end.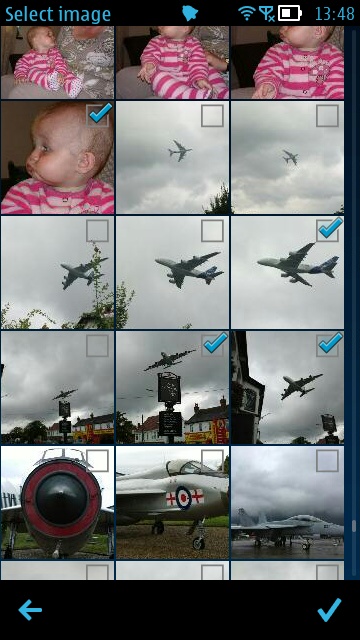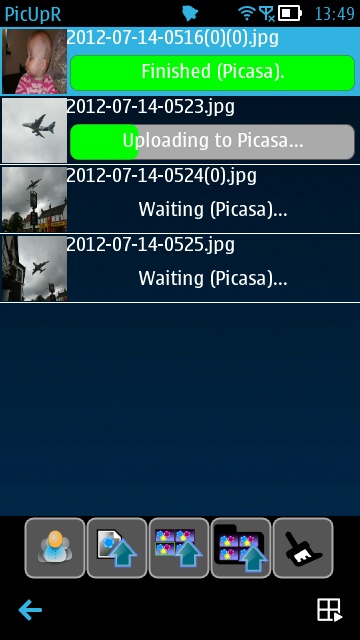 Selecting and then uploading photos to Google Picasa from my Nokia 808. Note that the system (C) disk is used as temporary space during the uploads, so don't install this unless you have a few tens of MB of free space at the very least.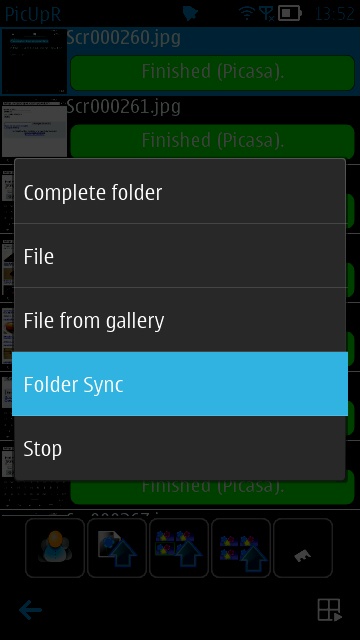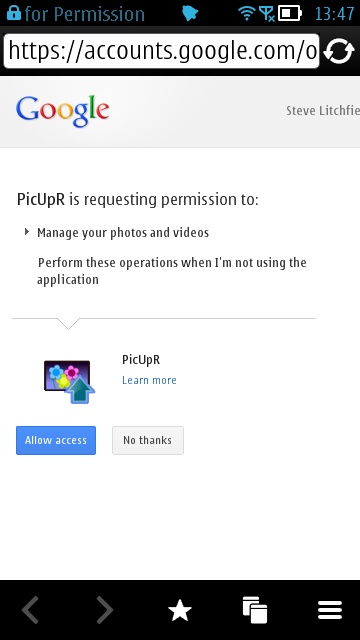 In addition to the main toolbar buttons, the text equivalent is also available here on the pop-up menu - you can opt to upload a single file, images from Gallery or simply sync a physical folder of images/media. As you add accounts for each service you want to use, there's the usual authorisation form in Web. This process is a little clunky, but then that's how third party services are authorised these days.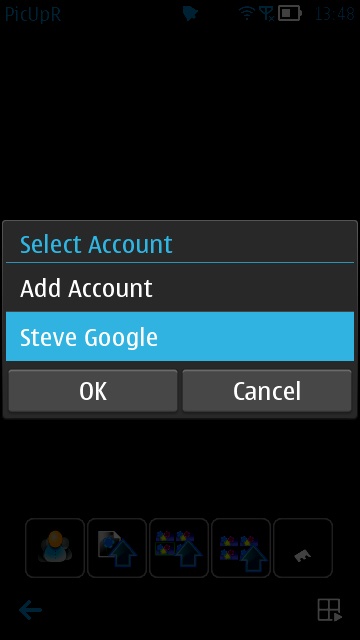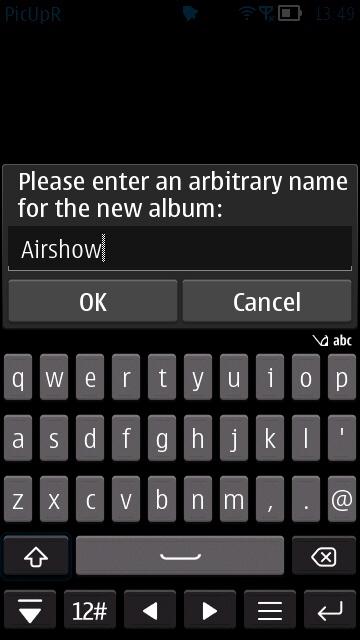 You can have multiple accounts for each image host/service, plus you can give each set of uploads an album name or choose an existing album from those on the host/service.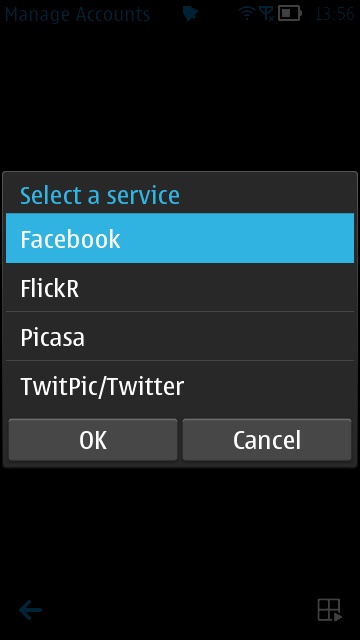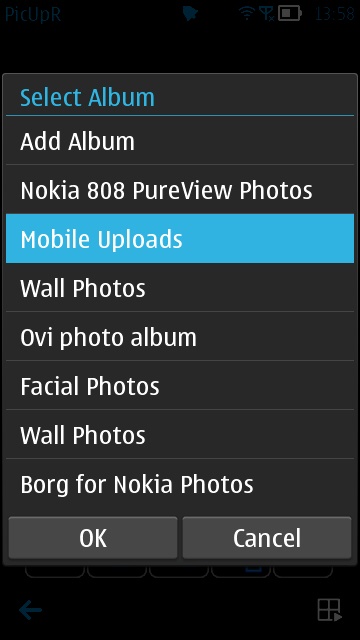 Here's the whole process, for Facebook this time. Service -> Album...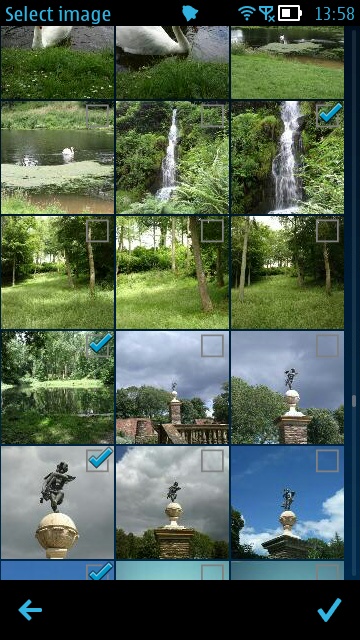 Image selection -> Upload, etc. The dustpan icon on the right clears the notifications from the screen and also any temporary files being held on the system disk.
PicUpR is here in the Nokia Store in paid and free (ad-supported) forms. In addition to the image uploading from within Nokia Social And from within Gallery, we now have yet another third party method of getting your pictures backed up and (optionally) out to the world. The folder sync option is intriguing, since with careful planning you can use this to auto-archive everything to the service of your choice. Just watch that mobile bandwidth!
Note also a SkyDrive picture uploader for Symbian which is currently rolling out across the world - we'll post about this when it appears in the UK.