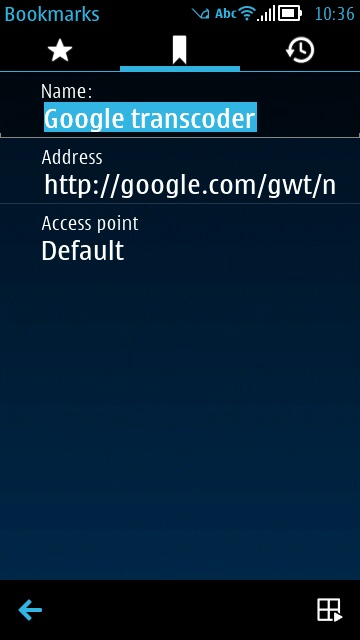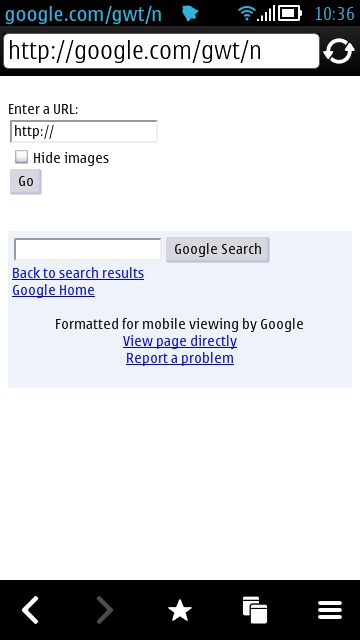 Google mobile transcoder is a useful resource to add to your toolkit. Here's the URL in my Web bookmarks. To use it, bring up the transcoder and fill in (or paste in) the site URL needed in the top box.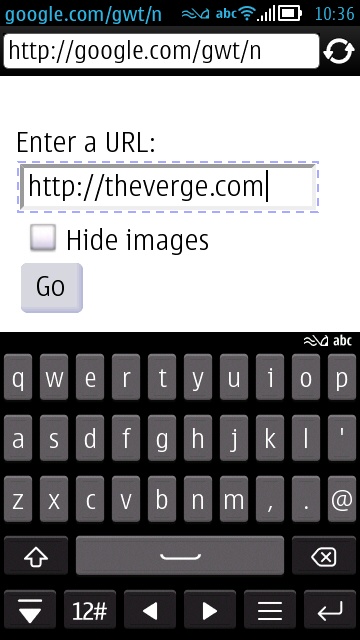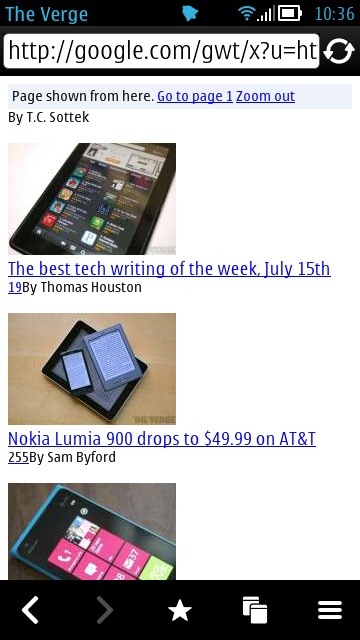 We'll use The Verge as an example - yes, I know The Verge has a mobile site, but their desktop homepage is the largest web page I've ever come across, at 7MB or so. Using the transcoder, it loads here in 2 seconds. Or maybe a bit less. Yet with all the same textual content and images to add colour. An impressive transcoder demonstration!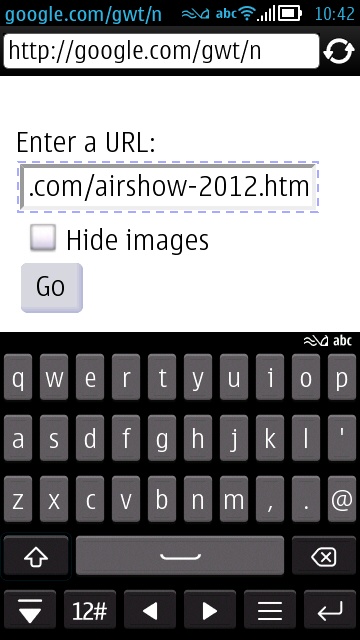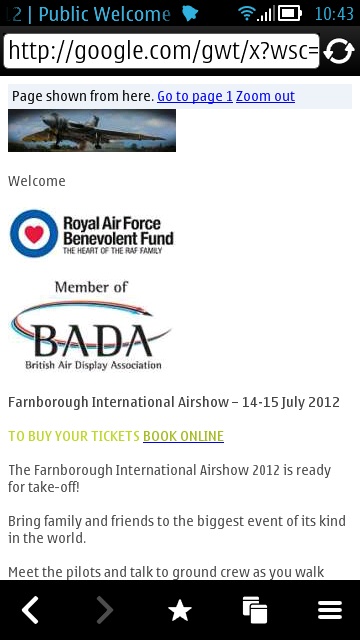 Let's take another example, the Farnborough Air Show site doesn't have a mobile version at all, but it loads at lightning speed in the transcoder. Of course, interactive features - anything involving CSS or Javascript or Flash - are a no-go, but still. Consider this new Transcoder bookmark as a tool in your mobile toolkit, ready to bring out if all else fails or if you're stuck on super low GPRS bandwidth out in the middle of nowhere!
Comments welcome if you've used this or if you've had good results from a particular problematic site.