The format's somewhat unusual, with a video gallery interface, but it does work. And, as Jarmo says himself, watch with headphones on and turned up loud!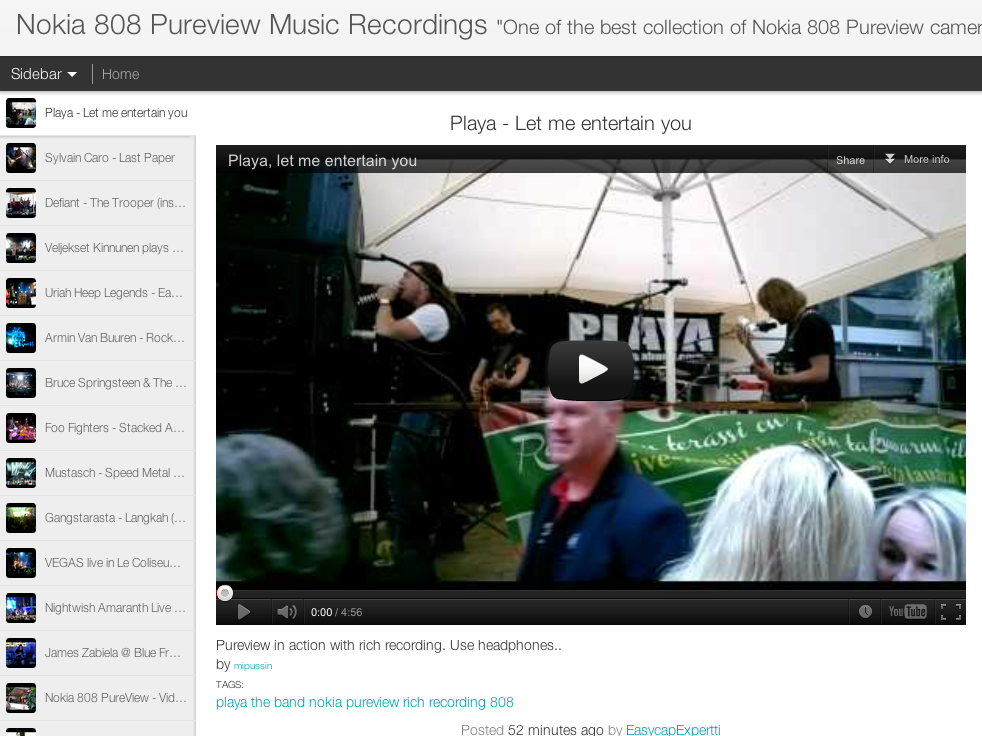 You can get to this gallery site here.
Great idea. In fact, because Rich Recording seems to work when using Voice Recorder as well, I wonder if someone will take it upon themselves to go round recording things using just audio too? A pneumatic drill? Birdsong in the park? A waterfall, anyone? It seems that Rich Recording isn't being used in Voice Recorder after all. Quality is still excellent, you just don't get the 140dB capability etc!