Here's the description in the Nokia Store:
Mafia Driver is an exciting car racing game. In Mafia driver you start as ordinary Mafia transporter and land up as star Mafia Driver.Thrilling cope car fights, opportunity to show your driving skills and collecting money on streets.

Game Modes:
1. Quick Play:You can drive escaping from police as far as you can.
2. Career:You can progress in your career as Mafia Driver,Trap police cars, collect money and reach the spot in time and win the heart of Lisa the Mafia lady.
Sounds good, so I grabbed it and went a driving: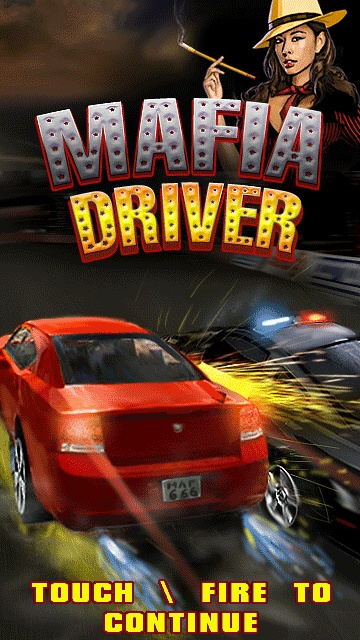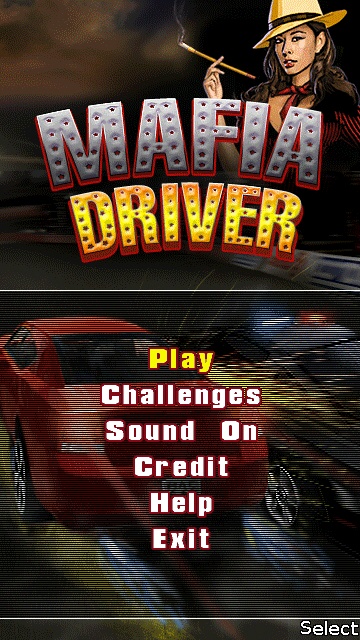 Nicely done splash screens and general artwork for a Java game, the developers have done everything they could within the constraints of the development platform. 'Play' is simply driving as far as you can before you come to a halt, 'Challenges' are more interesting....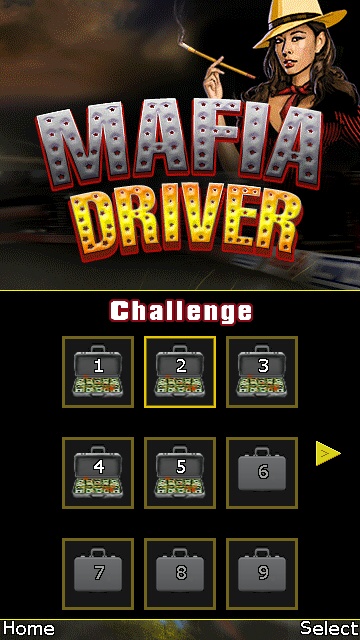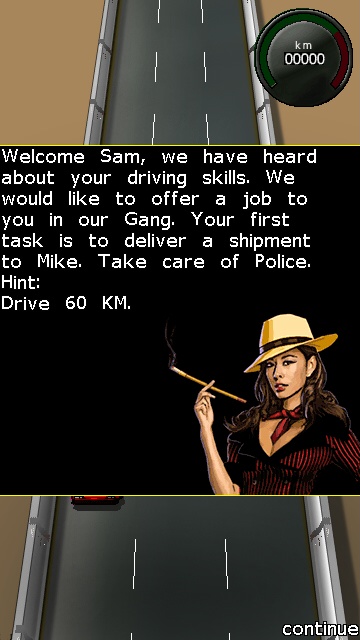 There are 24 challenges in all, as part of your Mafia initiation/testing. They are varied in terms of what to 'collect' en route, what to avoid and so on, and they do get gradually harder, so there are many hours gameplay here.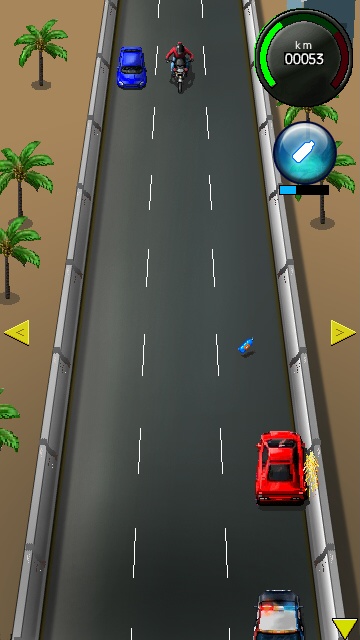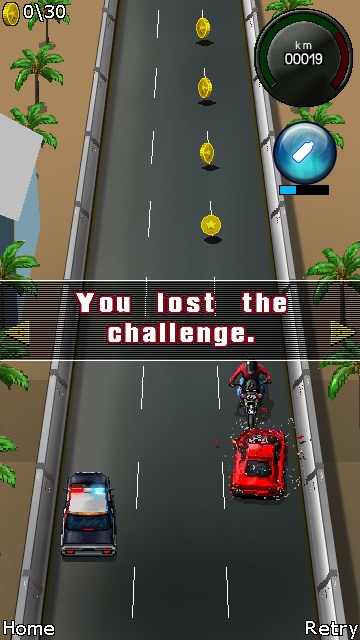 The animated (always straight, always rushing towards you) action is as smooth as Java can achieve - you move your Ferrari from side to side using the left/right arrows on-screen, with your thumbs. There's no multi-touch, so you do have to lift one thumb before using the other. Chasing after you is a police car and coming at you are an assortment of cars and motorbikes, all going the other way - making for crunching collisions.
What makes the gameplay interesting is that the police car catches you fairly easily and then railroads you into the traffic - which means you have to pick up the 'nitro' bottles en route and then activate them to speed ahead. Which then requires your reactions to be super quick as the oncoming traffic is then a bigger menace.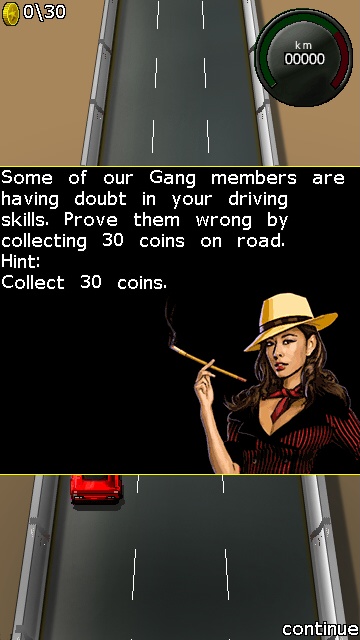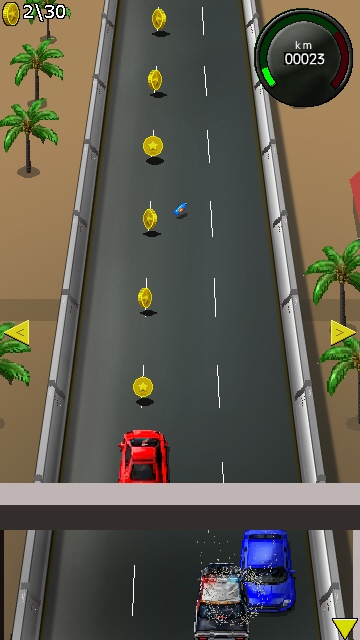 There are coins to collect in some challenge modes too, plus other items in later levels. Plus you still have to pick up the nitro bottles. And avoid the traffic. And the police car. Could get hectic quite quickly!
You can grab Mafia Driver for free in the Nokia Store - note that it's free because there are occasional ads to skip (err.. I mean investigate). A casual game that's quite a lot more fun that its budget architecture suggests.