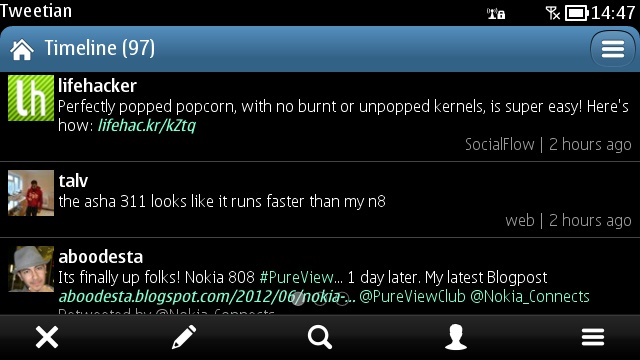 From his blog:
Before Tweetian is published for Belle (only published for Anna/pre-Anna), Tweetian already have cumulative downloads of 12,000+, and having 200-600 downloads per day
After Tweetian is published for Belle, Tweetian have a daily downloads of 1,500-1,900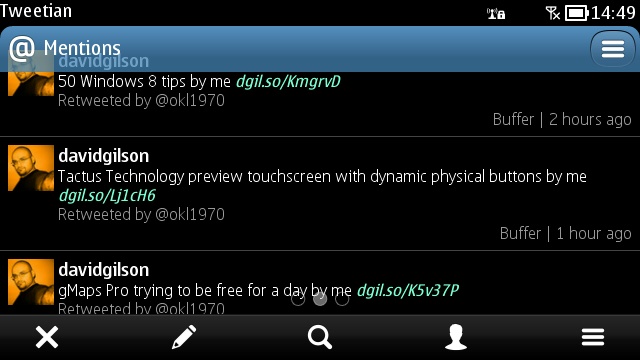 If you don't want to buy a Twitter application, Tweetian is certainly worth a look.
In balance, Tweetian has far more features in its favour than there are complaints to make. Of course, the main drawback with Tweetian is that it is currently restricted to Symbian Anna devices, but that should be changing very soon.

Get Tweetian in the Nokia Store.

Recommended.