Here are screens from the utility, whose interface is very Qt-ish, almost (Windows Phone) Metro-ish.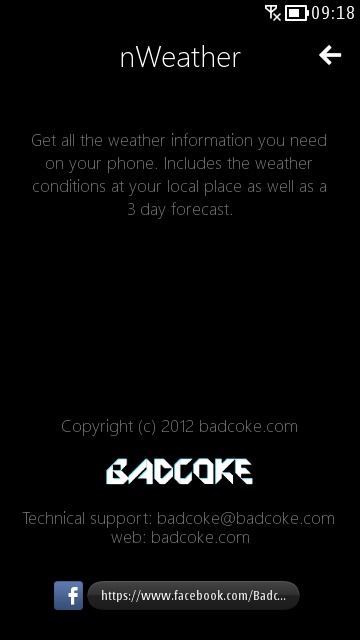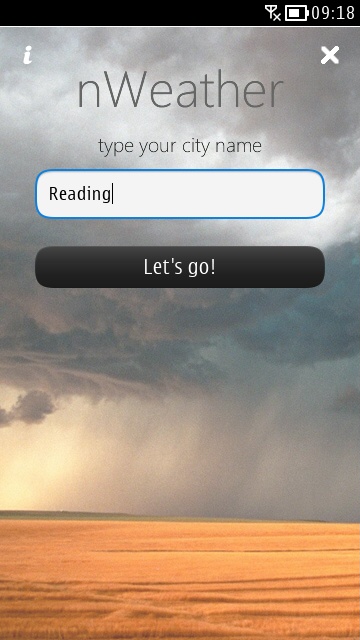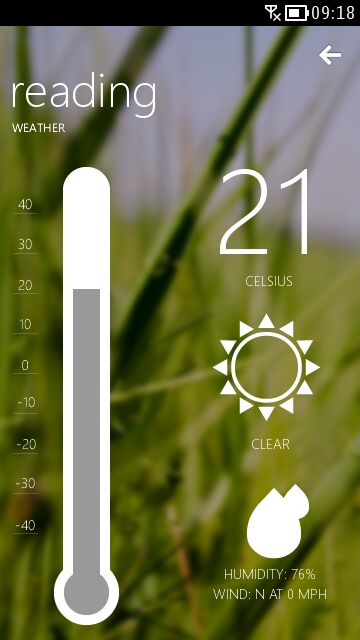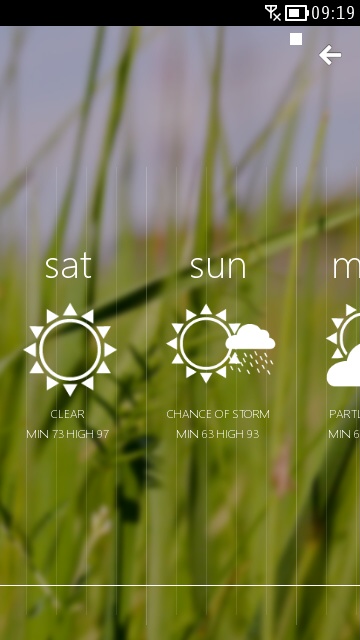 If you had no other weather information on your Symbian smartphone then this would be a possibly useful addition, but with the uncertainty over the data, the muddled units and the way forecast days can't be expanded, most users will prefer Nokia Weather, now built into Maps Suite of course. (The latter also comes with a homescreen widget, which is even more useful.)
Anyway, you can find nWeather here in the Nokia Store, for free.